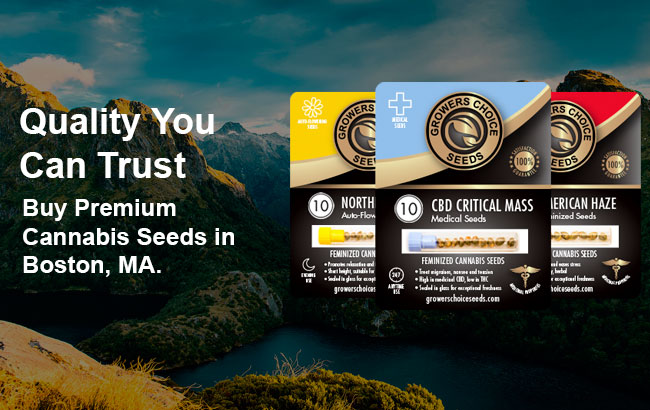 The "Athens of America," the "Hub of the Universe, the "Cradle of Liberty"–thanks to its historic landmarks, beautiful architecture, and more, Boston has acquired numerous nicknames. The city is also home to an emerging cannabis culture. So, whether you're a resident or simply visiting, knowing the basic cannabis facts as they pertain to Bostonians is worthwhile.
What are Cannabis Seeds?
Round, deeply-hued, and slightly shiny, marijuana seeds contain all the genetic information required to grow a cannabis plant. Bostonians interested in gardening may find this guide useful, as it provides a thorough overview of how to obtain high-quality seeds in Beantown, and how to tend to your cannabis crops.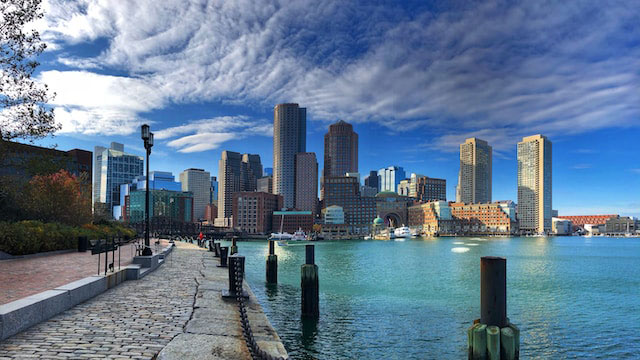 Benefits of Purchasing Boston Cannabis Seeds
Boston is home to a thriving cannabis culture and ample cannabis events. Recreational marijuana is legal in Boston, as is the sale of cannabis seeds by licensed establishments. Home cultivation for adults 21 is permitted; however, this is limited to certain amounts of cannabis. Individuals may grow up to six mature plants in their residence so long as that area has a lock or security device and cannot be seen from outside. Finally, Bostonians may possess one ounce of marijuana or less. They may also store 10 ounces in their home. More information can be found here.
Bostonians looking to cultivate their own marijuana plants should first and foremost seek a certain quality. "Pot," "weed," "marijuana"—no matter your term for cannabis, one thing never changes: healthy, potent weed seeds are a vital first step in growing a lush garden.
There are quality weed seeds for sale via online seed banks and local retail dispensaries for other adult-use cannabis products. The latter will typically carry a variety of recreational cannabis products, such as edibles, buds, and more.
Types of Cannabis Seeds
There are thousands of seed strains in existence, but when it comes to seed varieties, there are just four main types: feminized, autoflowering, CBD, and regular marijuana seeds. Provided below are brief explanations that can help you determine which type of seeds are the right fit for your needs.
Feminized Seeds
Gardeners in Boston seeking to optimize their yields may want to consider feminized seed strains, which are suitable for growing cannabis indoors. With proper care, they'll flourish into female plants that contain THC and CBD.
While regular marijuana seeds have a 50/50 chance of producing male and female plants, feminized seed strains have an excellent chance of producing only female plants. Therefore, growers who opt for feminized seeds will, 99.9% of the time, be rewarded with seed-free, female plants.

Unlike autoflowering seeds, which require no adjustment to their light cycles, female plants tend to thrive with 12 hours of red-orange light and total darkness at night during their flowering stage. However, this is only an approximation; it's always a wise choice to keep an eye on your plants to see the conditions they prefer.
Autoflowering Seeds
Thanks to their ruderalis lineage, autoflowers are especially resilient, have a shorter flowering period, are famously low-maintenance, and don't require having their light cycles adjusted. They also don't necessarily require pleasant weather as they're often able to for thrive in less-than-ideal outdoor conditions. All of the aforementioned qualities make auto-flowering seeds suitable for both outdoor growers and beginners.
Regular Seeds
Regular seeds are preferred by growers looking to breed new strains. They tend to be cheaper, but also tend to produce less potent yields and grow at slower rates.
Fast-flowering Seed Strains
Disease and Pest Resistant Strains
Trainwreck feminized: This strain has gained worldwide popularity thanks to its potency, high-quality results, and natural resistance to disease.
Cereal Milk feminized: This one isn't just known for its delicious taste and aroma, it is also excellent at fending off pests, mold, and mildew.
Tangerine Power feminized: Earthy, sweet, and of course—citrusy, these seeds are also an excellent choice for their pest-resistant properties.
Birthday Cake Kush feminized: Indica-leaning, this strain is naturally resistant to mold, diseases, and changes in temperature.
Diamond OG feminized: Euphoria-inducing and sweet in taste, this strain is also naturally pest-resistant.
Where to Purchase Boston Cannabis Seeds?
Access to marijuana for recreational growers has been made possible through the legal sale of cannabis products via licensed retail dispensaries and online seed banks. These resources are excellent in that they not only provide high-quality products, but the education and information to help enhance your relationship with cannabis.
Shopping for marijuana products at nearby locations is useful for Bostonians who want to support the local, legal cannabis market. However, on the flip side, a well-established online seed bank will offer an extensive selection of weed seeds that can be delivered discreetly.
Online Seed Banks
There are many different types of seed banks. Cannabis growers will benefit from doing thorough research before settling on an online seed bank. Keep an eye out for the following green flags:
Excellent selection: Established seed banks will provide a variety of cannabis seeds by providing top-rated choices, award-winning seed strains, as well as niche and limited edition strains.
High-quality seeds: Obtaining healthy seeds is the vital first step in a successful growing experience. High germination rates are important.
Educational information: Each type of strain should be accompanied by relevant information such as THC levels, flowering time, whether it is a photoperiod strain or not, plant size, aroma, taste, and more.

Filtering options: Are you seeking a balanced hybrid or a pure sativa? A strain that provides a boost of creativity or lulls you to sleep? The best seed banks will provide simple ways to locate exact qualities amongst the variety of cannabis seeds available.
Germination guarantee: The bank you select should plainly state the quality of their seeds, which is all the more reliable if it's backed up by a germination guarantee.
A good cannabis seed bank will have a wide variety of seeds for sale, including feminized seed strains. Essentially, a trustworthy seed bank will allow you to find your strain ideal; this is the best assurance your mature plants will possess precisely the qualities you want. Growers Choice and Pacific Seed Bank are both well-established banks that provide the above qualities.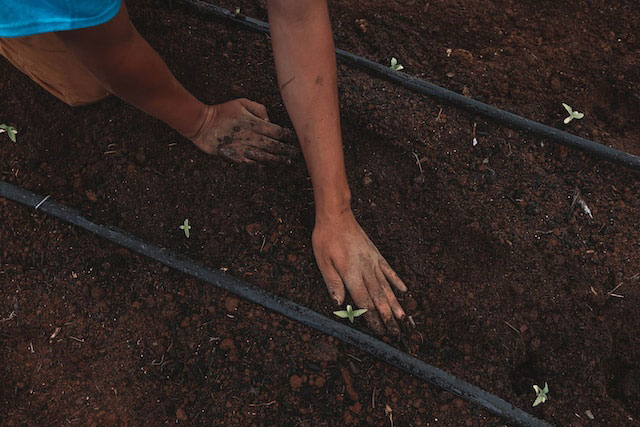 How to Select the Best Cannabis Seeds from Boston?
Strain Yield: Each type of seed will average certain yields. For example, Bruce Banner yields 550 grams per square meter indoors, and 900 grams per plant outdoors. This elusive one-hit-quit strain is also known for its sky-high THC content.
THC Content: This quality is always important to check—especially for beginners. Some prefer weed plants with greater amounts of THC while others would like to avoid psychoactive properties entirely. For example, the Banana feminized seed strain is known for its ample THC levels—a distinguishing characteristic that is important to note before purchasing.
Effects: It is also vital to understand a strain's effects. For example, are you seeking seeds with uplifting properties? Ones that promote sleep? Banana OG feminized marijuana seeds are known for their mood-boosting properties, while Pot of Gold feminized seeds are more ideal for those seeking heavy, sedative qualities.
Setup considerations: While it is legal to cultivate six plants or fewer in your own residence, many Bostonians may want to keep their garden discreet, which can be achieved with the right indoor setup.
A carbon filter will help mask any aroma of cannabis, while a grow tent ensures your garden isn't visible from the street. It will also eliminate any bright light from grow lamps. Lastly, motion-detecting flood lights will help eliminate the risk of thieves at night. As always, keep an eye on temperature and humidity levels.
Popular Strains for Bostonians:
The following are feminized seed strains that are a hit in Boston. If you'd like to purchase your own, they are available at Growers Choice.
White Widow: Known to deliver near-instantaneous mental sharpness, this strain provides a burst of lucidity while heightening your perception of sights and sounds.
Northern Lights: Award-winning seed strains are notable in their own right; but it's also worth mentioning that Northern Lights takes after its namesake: It is deeply lulling. Formerly known as "CI #5 F1," this is a near-pure indica known for its mixture of mood-brightening properties and heavy relaxation.
Cinderella 99: A proverbial wake-and-bake, this fast-flowering sativa contains 22% THC and boasts generous yields of 700-800 grams per square meter indoors, and 800-900 grams per plant outdoors.
Blueberry: An 80% indica, this strain is famous for its delicious terpenes. In addition to its euphoric effects, this strain will fill the room with the scent of freshly-baked blueberry pie. Additionally, this strain flowers within 7-8 weeks.
Pineapple: Boston may be famous for beans, but local cannabis users are drawn to its variety of delicious terpenes—from earthy and pungent to tropical and sweet. This strain is also known to enhance creativity.
What are Boston growers say‌ing about Growers Choice cannabis seeds?
Rated 5 out of 5 I've been ordering wholesale cannabis seeds from Boston for a while now, and I haven't found anybody as good as Grower's Choice. Their seeds are always good. Like ALWAYS. You can count on these people to get you exactly what you ordered, without a dried out seed in the bunch. My customers are consistently happy with Grower's Choice seeds and at this point I don't know why I'd order from anyone else. Keep up the good work
You know us in Boston – we love our beans! Growers Choice has the best cannabis beans around!
These are wonderful seeds, believe me. I've been growing cannabis for just over a decade and I've had some really horrible experiences in the past but I'm so happy with the product from Growers Choice, I think everyone should shop with you guys!
 Our Most Popular Cannabis Strains