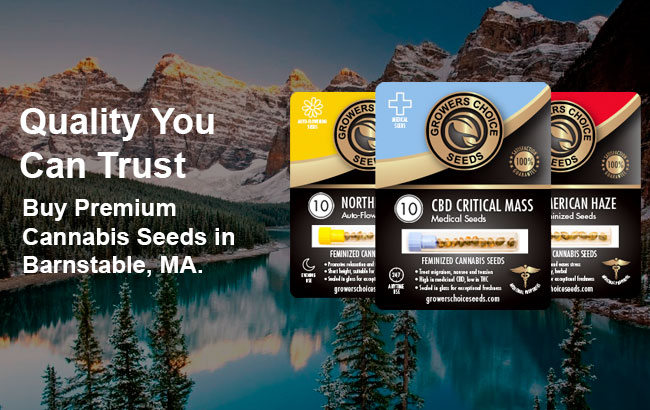 Buy cannabis seeds in Barnstable
Growers Choice will deliver your Barnstable cannabis seeds directly to your door when you order from our premium online selection. With over 50 of the best cannabis seed strains, whether you're looking for medicinal benefits or recreational use, we've got something for you. Our team of medical and horticultural experts have more than 20 years of industry research experience that has helped them provide a high-quality selection of cannabis seeds with only the best genetics. Whether you're a novice of an expert, we're here to help guide you through your experience with Growers Choice seeds—from purchasing to planting.
Can I legally purchase Barnstable cannabis seeds?
Yes, you can legally purchase and own cannabis seeds in Massachusetts and all across the United States. Cannabis seeds are considered to be an adult novelty item, which means that they are classified as an adult novelty item. Additionally, Massachusetts is one of the few states leading the way in recreational marijuana laws. While all of the laws are currently set, recreational use is expected to go into effect as soon as July 2018. Under these laws, adults over the age of 21 are not only permitted to posses and use marijuana, they are also allowed to cultivate up to six plants in their own homes.
If you're new to gardening, we recommend considering one of our lower maintenance auto-flowering cannabis seed strains: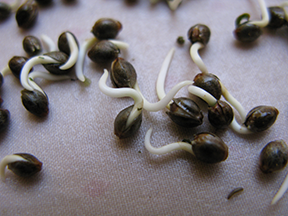 Cannabis seeds for sale in Barnstable
At Growers Choice, we're dedicated to helping our customers learn everything there is to know about cannabis—whether that means providing in-depth descriptions of each of our strains or providing guides on how to plant and harvest your seeds, we've got you covered. We want you to have the most success possible, and that's why we provide a 90% germination guarantee with every order—that means if less than 90% of your seeds produce results, then we'll replace the duds right away! Once you order your Barnstable cannabis seeds, you can reach out to our team of customer service representatives with any questions or concerns you may have about your seeds and how to take care of them.
Growers Choice is the favorite choice in Barnstable
Ordering from Growers Choice was one of the best things I've done in a long time! I was always a bit nervous about ordering online, but the team at Growers Choice are true professionals. The customer service team is so helpful, and delivery was seamless and quick.
Most Popular Cannabis Seeds