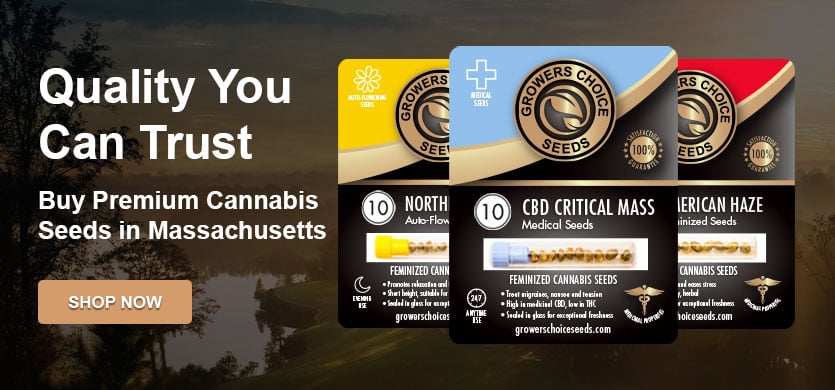 In 2016, recreational marijuana use was legalized in the state of Massachusetts. That's great, but what about the legality of cannabis seeds? Can you grow your own plants? Keep reading to find out more about cannabis in Massachusetts.
What are Cannabis Seeds?
Quality cannabis seeds are readily available to people out there who want to grow their own plants at home. It's a wise choice for many aficionados of the marijuana plant. Wait, why are we talking about marijuana plants now? Don't cannabis seeds grow cannabis plants? They do, but marijuana seeds and weed seeds are also, in essence, cannabis seeds. There are a variety of cannabis plant seeds, but marijuana, weed, pot, and all that stuff are related. Each of these is a term for cannabis, which is the overarching plant species. Now, hemp is also cannabis, but hemp isn't psychoactive, which is why it is used for making ropes and such. You can't smoke it. So you can think of cannabis seeds as marijuana seeds or weed seeds, and that is accurate. They will grow the version of cannabis you are looking for.
Different Ways to Grow a Variety of Cannabis Seeds
If you enjoy marijuana, getting marijuana seeds and engaging in marijuana cultivation makes sense. Experienced growers know the benefits, such as saving money over trips to a marijuana dispensary, and also you have more control over the plants. However, marijuana cultivators have to make choices. For example, will you be an outdoor cannabis grower or an indoor cannabis grower? Outdoor growing can save you even more money, and also be more environmentally friendly. The issue for outdoor growers is that you have to deal with the elements. Obviously, bad weather days abound during a Massachusetts winter, but that isn't cannabis growing season. The humid weather and moisture levels of the summer can be conducive to outdoor growing, but there will still be bad weather days. Outdoor cannabis growers do exist in Massachusetts, but indoor growing is an option that keeps the weather from being such an active concern.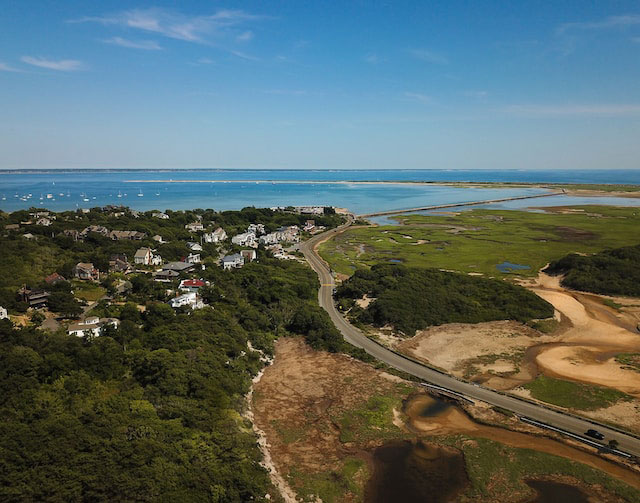 Marijuana Laws of Cannabis Seeds
Before you buy weed seeds, can you legally grow your own plants? Interestingly, Massachusetts was the first state to criminalize recreational cannabis use. Now, though, things have changed quite a bit. In 2012, medical marijuana was legalized in the state. That was big for the medical marijuana patients, but that was just the beginning.
There's more good news here. In addition to being able to possess amounts of cannabis up to one ounce, you are allowed to grow your own plants for your personal use. That's true for both medical patients and recreational users. A household with one adult can have up to six plants, while houses with multiple adults can have up to 12. Now, outdoor growers should know that your plants aren't allowed to be visible from the street, but even if you have an indoor setup take note of that. If your cannabis plants are peeking out the window, that is technically illegal.
How to Find Quality Cannabis Seeds for Sale
There are a variety of cannabis seeds out there, and some of that is about strains, of course. There are hundreds or maybe thousands of seed strains out there, from award-winning seed strains to newly minted strains. You may already have a favorite strain, or maybe you are ready to choose from the wide variety of strains out there you may have never tried. Experienced growers may know some of what to look for, but here are some things to know before you buy cannabis seeds.
First, you are going to want feminized seeds. The way to go as an at-home grower is to feminize seeds all day, every day. Only female marijuana plants have buds, and the THC levels of marijuana are all about the buds. Without buds, you aren't going to have anything to smoke. Not only that, but a male plant will, in time, fertilize your female plants, and that will ruin your harvest. Thus, always go with feminized, even fully feminized, seeds. Also, a good beginner seed strain would be any auto-flowering strain. These are great for ease of growth and are a wise choice for beginner seeds. One, while cannabis is a hardy plant as is, auto-flowering plants are often even more resilient. Two, most marijuana plants enter the flowering period based on a light cycle it is exposed to. Auto seeds, though, flower simply on the age of the plant. That helps with ease of growth, clearly, and a wide selection of strains, including some of the most popular strains, are available as auto seeds. Now you can feel better about buying marijuana seeds, and focus on matters like THC level, and the aroma of cannabis strains you prefer, and be on the lookout for a great pure indica or sativa, or perhaps the ultimate hybrid cannabis seed strain.
Online Cannabis Seed Banks for the Individual Consumer
The wide selection of award-winning seed strains out there is all well and good, and now you know about feminized seeds, auto seeds, and the like. How do you get these seeds, though? Well, instead of the hassle of a trip to one of the retail dispensaries out there, just hit up an online seed bank. Cannabis seed banks are delivering seeds to customers around the globe. The sale of cannabis seeds happens simply and online. You order your cannabis seeds from the seed bank, and then they will ship your seeds to you. Top-rated choices of all kinds are easily available, and online seed banks are a wise choice for indoor growers, outdoor growers, you name it.
Your seed selection is key, but so is picking from the many seed banks out there you can choose from. You need a verified seed bank and trustworthy seed bank. What makes trustworthy seed banks stand out? It's not the wide variety of seed strains out there. Having thousands of seed strains is all well and good, but trustworthy seed banks go further. They offer fully-feminized marijuana seeds, of course, but they also are dedicated to quality. High-quality cannabis seeds are vital to growing your plants. Sale tracking and reliable delivery operators are also key. Trustworthy seed banks also offer germination guarantees. They may offer a germination guideline for your marijuana seeds, but if you follow that, they will offer you a guarantee as a trustworthy seed bank.
There are many trustworthy seed banks out there offering a great seed selection, better than many retail dispensaries. The sale of cannabis seeds is on the rise, but that rise in the sale of cannabis seeds means you have to be on the lookout to make sure that you have found one of the trustworthy seed banks out there. Some of the top-rated choices for those looking for beginner seeds, ease of growth, popular strains, and more are abundant. Growers Choice Seeds is one of those seed banks, and Growers Choice offers delivery and a germination guarantee. Mosca Seeds is one of the trustworthy seed banks for seed strains of all types. There are Herbies Seeds, the Pacific Seed Bank, and more seed banks out there. Look around, check out the quality cannabis seeds for sale, find the seed strain ideal for you, and get down to growing.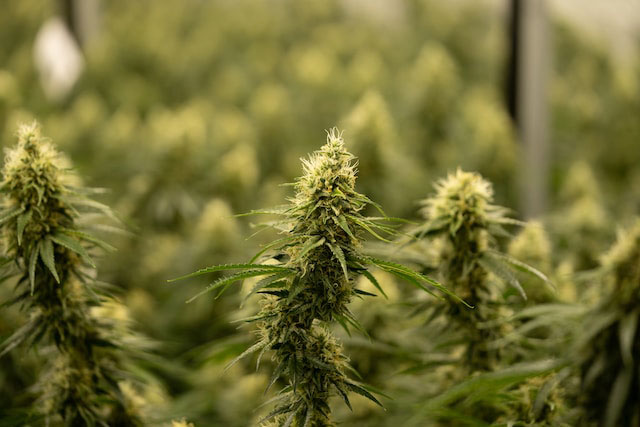 Top-Rated Choices for Cannabis Seed Strains for Massachusetts
When you buy cannabis seeds, what strains are out there to consider? There are balanced hybrids, indica-dominant hybrids, sativa-dominant hybrids, and more. Super Silver Haze, for example, is a mind-soaring sativa. It has a delightfully citrusy flavor as well. One of the parents of Super Silver Haze is Northern Lights, an old-school strain with a wonderful aroma of cannabis that has been enjoyed for decades. If ease of growth is a primary concern, Kush Mints is perhaps the ultimate hybrid. It combines robust THC levels with a balanced level of indica and sativa, with an interesting, spicy flavor.
Quality cannabis seeds of all sorts are out there, packed with delicious terpenes, THC, and more good stuff. If you find a reliable cannabis seed bank, be it Pacific Seed Bank, Growers Choice Seeds, or one we didn't list, just be sure to be on the lookout for feminized seed strains. Again, citrusy flavor, creamy flavor, or the ultimate hybrid strain only matter if you have female marijuana plants. Quality cannabis seeds come in a variety of options, but for the at-home grower, quality cannabis seeds mean feminized cannabis seeds.
Check Out Cannabis In Other Cities:
Learn About The Top Strains Locally
Shop Popular Cannabis Seeds