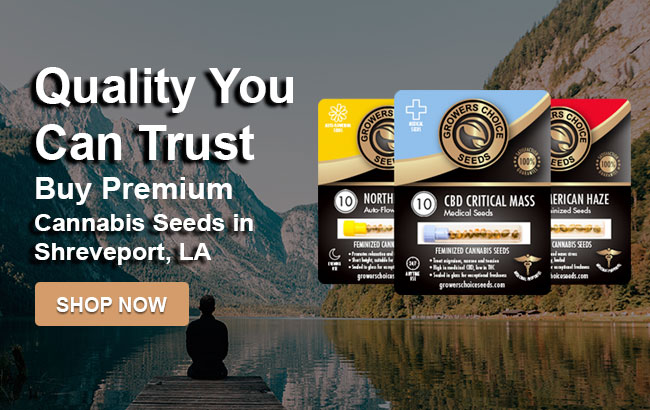 Are you looking for cheap seeds in Shreveport but can't seem to find a local seed bank? Look no further than Growers Choice, your one-stop shop for all things marijuana seeds and cannabis strains. We deliver weed seeds to Shreveport in discreet packaging.
Shreveport, which is often referred to as "Shreveport-Bossier" due to its sister city of Bossier City being located right across it on the other side of the Red River, is probably best known for its riverboat casinos. It is located in the northwest corner of Louisiana by the borders of Texas and Arkansas.
With an outdoor frost-free growing season that averages anywhere from 230 to 240 days, you would think that the Shreveport-Bossier City metropolitan area, which has a temperate climate where summers are hot and humid, and winters are mild, would be a prime location for outdoor recreational and medical growers of cannabis strains.
However, while qualified and registered medical marijuana patients can legally access medical cannabis in the State of Louisiana, and therefore–Shreveport as well, the at-home cultivation of marijuana plants for any purpose is 100% illegal in the entire state.
Since the possession, use, and cultivation of recreational marijuana is outlawed in Louisiana, along with medical patients also not being allowed to grow their own medicinal marijuana at home, you might be, logically, wondering why Shreveport residents are still buying their cannabis seeds from online seed banks like Growers Choice Seeds (GCS)–the answer for which we will get into a bit further down. First, though, let's quickly go over what the laws are for recreational and medical users in Shreveport.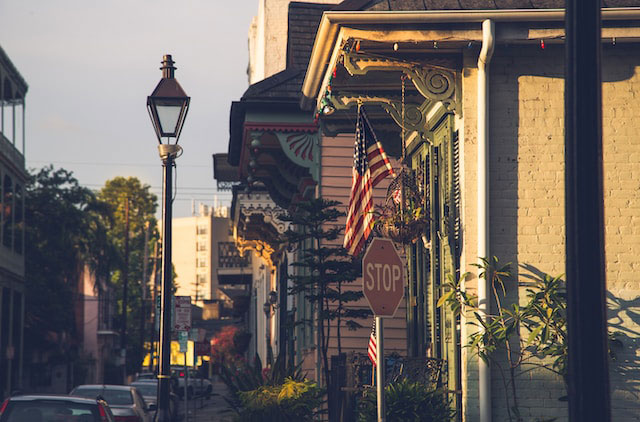 Recreational and Medical Marijuana Laws in Shreveport
You must be 18+ to be a qualified and registered medical patient in Shreveport. In addition, the state's medical marijuana program currently does not allow for those under 18 to apply if they have a parent or legal guardian as their designated caregiver.
Medicinal users who are registered with Louisiana's medical marijuana program are allowed to purchase a maximum of 2.5 ounces of cannabis from a medical dispensary every 14 days.
Currently, the only cultivation facilities that are allowed to grow cannabis plants for medicinal purposes are operated by the Louisiana State University Agriculture Center and the Southern University Agriculture Center–both of which are overseen by the Louisiana Department of Agriculture and Forestry (LDAF).
As for recreational cannabis, while the possession, use, and cultivation of recreational weed is illegal, there has been recent progress with decriminalization laws being passed where those caught with 14 grams or less of marijuana only face a maximum penalty of a $100 fine.
Ungerminated Marijuana Seeds and Shreveport
So, the reason that it is not illegal in Shreveport, or anywhere in the U.S. where medical and/or recreational cannabis has been deemed to be illegal, is because the THC level and other cannabinoids contained in weed seeds are dormant until the seeds are germinated.
As such, the act of buying recreational and/or medical marijuana seeds and storing them until Louisiana eventually legalizes recreational cannabis, which 7 in 10 state voters are in favor of, and expands medical marijuana laws to include at-home cultivation by medical users, are not illegal.
Therefore, prospective Louisiana growers in Shreveport have already begun purchasing their favorite strains from places like PSB and GCS and doing long-term storage so that when cultivation is legalized in Louisiana they can just germinate their feminized seeds and start growing right away.
Why Shreveporters Buy Premium Seeds from Online Seed Banks
Accessibility: Bluntly put, Shreveporters really have no other way to buy their ungerminated marijuana seeds except through seed banks like PSB and GCS.
Extensive Selection: Even once Shreveport residents are eventually able to grow their own crops at home and access recreational dispensaries, PSB and GCS are able to provide a much more extensive catalog of thousands of landrace and hybrid strains, including hundreds upon hundreds of award-winning strains, because they work directly with numerous reputable cannabis breeders from all around.
Speedy and Discreet Shipping: For obvious reasons, Shreveport locals aren't generally keen on drawing attention to themselves in regards to their neighbors being aware that they're getting marijuana seeds delivered to their doorstep. Plus, like most large cities, package thefts can be an issue in Shreveport, so the discreet packaging also helps to not attract the attention of would-be thieves.
Price Point: GCS doesn't just offer highly competitive prices, they also have wholesale marijuana seeds for sale and feature regular rotating sales on some of their most popular strains.
Germination Guarantee: Since Shreveporters are currently needing to store their ungerminated marijuana seeds, the fact that GCS also provides a germination rate guarantee that if 90% of the autoflowering or photoperiod feminized seeds you buy from them don't germinate they will replace them for free is a huge benefit. The only clearly stated "caveat" is that you have to follow their incredibly simple and inexpensive germination guide. (It's also worth noting that GCS cannabis seeds have a five-year shelf life so long as you properly store them.)
Feminized Cannabis Seeds vs. Auto-Flowering Cannabis Seeds
GCS does not sell regular seeds because they will produce both male and female plants, and your everyday at-home grower tends to have little to no use for pollinator male plants, which do not produce buds. This is why GCS only sells feminized seeds that are photoperiods or autoflowering seeds as there's a 99% chance that they will produce all bud-bearing female plants.
Feminized Photoperiod Seeds
Feminized seeds require having their light/dark cycle switched from what is generally an 18/6 cycle to a 12/12 cycle in order for them to transition from their vegetative growth stage to their flowering phase. While this may sound like something that makes feminized seeds only possible to be cultivated by experienced growers, in reality even beginner growers should be able to figure this out pretty easily since GCS provides a free, highly informative blog on basically everything you need to know about how to grow cannabis indoors and out, what some of the best beginner strains are for first-time growers, when to flip your plants to flower, what the best nutrients are for your cannabis crops, etc.

As such, as soon as cultivation is legalized in Louisiana, Shreveporters with little to no cultivation experience should be able to successfully cultivate easy-to-grow strains like Bubbleberry and Clementine.
Autoflowering Feminized Seeds
Autoflowering seeds are feminized strains that can automatically flip to flower without outside intervention in their light/dark cycle. Furthermore, they tend to produce smaller, faster-flowering plants that are quite robust. This is because auto-flowering cannabis strains contain about 10%-20% ruderalis, which is a hardy landrace strain that has its roots in regions of Central Asia that traditionally experience very long winters that are frigid and dark, and short summers that see prolonged daylight hours. While some auto-flowering cannabis strains definitely require the care of an experienced grower, they are generally considered to be much easier for first-time and inexperienced growers to try their hands at.
Considering the fact that Shreveport's average annual humidity level is around 71%, mold-resistant strains and ones that thrive in hot and humid climates like Cannalope Kush and Diamond OG should do well there.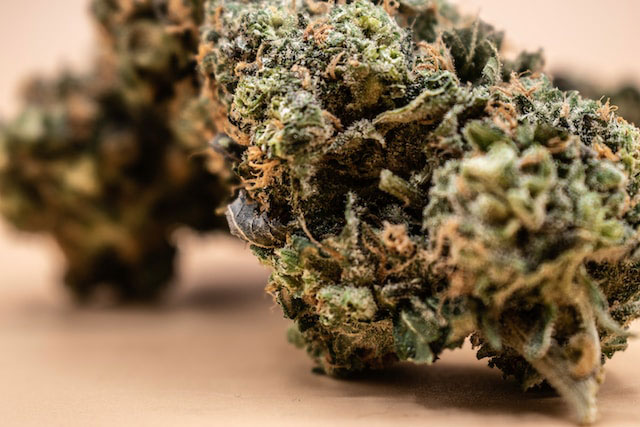 Top Strains to (Eventually) Cultivate in Shreveport, LA
As mentioned in the sections above, Shreveport's outdoor growing season can be as long as 240 days. Its winters are mild to cold and have springs and autumns that are generally mild. Meanwhile, its summers are hot and humid, and the area averages about 51 inches of rain per year.
As such, hopeful future growers in Shreveport will want outdoor strains that are highly resistant to mold and mildew, thrive in hot and sunny weather, can endure medium to high humidity levels, and are generally pretty hardy. However, that said, almost all autoflowering and feminized seed strains can always be grown indoors.
Having already provided you with four different strains that should do well in Shreveport, here are three more that growers can eventually grow there once Louisiana makes it legal to do so.
1. Super Silver Haze feminized marijuana seeds: This 1999 Cannabis Cup Best Sativa winner prefers warm temperate climates with high humidity levels, provided there's good ventilation as well.
2. Dr. Who autoflower marijuana seeds: This indica-leaning hybrid with its mind-bending, yet soothing effects that won't couchlock you is highly resistant to common molds and mildews.
3. Purple Trainwreck feminized marijuana seeds: This sativa-heavy hybrid that's beloved for its social and invigorating effects requires a warm and dry climate that's frost-free when being nurtured outdoors, and is highly resistant to common molds and mildews.
Most Popular Cannabis Seeds