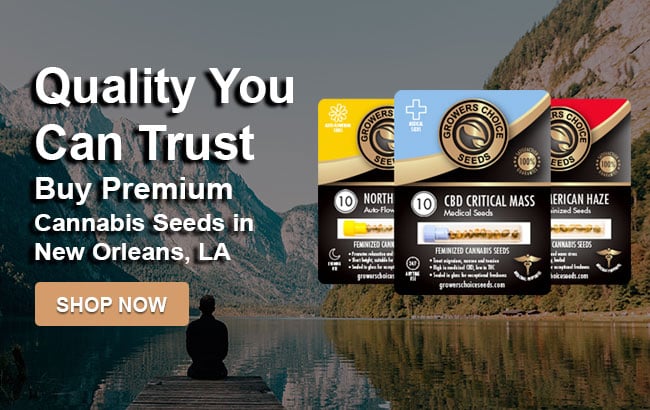 Known for embodying a carefree, devil-may-care kind of attitude where revelers can party at all hours of the day or night, one would think that New Orleans, aka "The Big Easy," would have incredibly progressive weed laws for medical and recreational users. Read on to learn how you can buy weed seeds and recreational marijuana strains in New Orleans!
Considered to be one of the most vibrant and unique cultural centers in the U.S., and globally renowned for its jazz music and brass bands, Creole and Cajun cuisine, historic architecture and streets, and, of course, Mardi Gras, New Orleans is a vibrant 24/7 kind of city with a reputation for extending warm-hearted hospitality to those from all different cultures, lifestyles, and walks of life.
However, while New Orleans is all about letting the good times roll, the State of Louisiana itself is more conservative, and as a result, has only passed and expanded its medical marijuana laws over the past few years starting with legalizing medical marijuana for a limited set of medical conditions in 2015 and then in 2019 making combustible forms of medical weed legal, while maintaining its strict regulations around recreational cannabis.
Recreational and Medical Marijuana Laws in New Orleans
While medical marijuana patients in New Orleans can purchase, possess, and use medical cannabis, they cannot cultivate it.
To become a qualified and registered medical patient in the State of Louisiana, which has yet to allow for designated caregivers, you must be at least 18 years of age. Those with a medical marijuana card can then purchase up to 2.5 ounces of cannabis from a medical dispensary every 14 days.
While recreational marijuana is 100% illegal, Louisiana did decriminalize the possession of 14 grams or less with the maximum penalty being a $100 fine.
Currently, the Louisiana Department of Agriculture and Forestry (LDAF) oversees the cultivation of all medical cannabis, and the only cultivation facilities that are allowed to grow medical marijuana plants are operated by the Louisiana State University Agriculture Center and the Southern University Agriculture Center.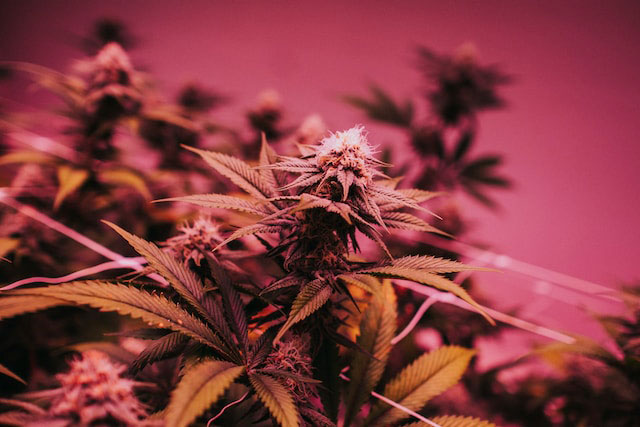 Ungerminated Marijuana Seeds in New Orleans
Although it is, without exception, illegal for anyone, including registered medical patients, to cultivate cannabis plants at home in New Orleans, it is not illegal in Lousiana, or anywhere in the country where medical and/or recreational cannabis is prohibited by law, to buy and store ungerminated feminized marijuana seeds.
The reason that ungerminated weed seeds have their own sort of loophole is because of the fact that the THC and other cannabinoids they contain are not actually "activated" until they have been germinated.
If this is confusing, here is an imperfect, example: In the U.S., it is illegal to smoke a cigarette in a place of business. However, it is not illegal to walk into a restaurant with a pack of cigarettes and a lighter or matches and to have these items on you whilst you eat. What becomes illegal is lighting and smoking cigarettes indoors in restaurants. In a sense, it is the act of lighting the cigarette in a place where smoking is prohibited that "activates" the very thing that is illegal.
As such, New Orleans' residents who buy different types of seeds from a reputable online seed bank like Pacific Seed Bank (PSB) or Growers Choice Seeds (GCS), and do not germinate these seeds, but instead store them for an extended period of time until the day that Louisiana changes its cultivation laws for at-home medical growers and one day makes itself a legal marijuana state for recreational cannabis users, are not doing anything illegal.
Why New Orleanians are Buying Quality Cannabis Seeds from Online Seed Banks
Accessibility and Selection: To start with, the only way that would-be recreational and medical growers in New Orleans homes can even have access to various landrace and hybrid strains is to buy ungerminated female seeds from places like PSB and GCS. The other fact is that even when Louisiana eventually catches up with more progressive and forward-thinking states and legalizes at-home cannabis cultivation etc. dispensaries generally aren't geared towards providing an extensive cannabis seed catalog to their customers, and so even in states where the at-home growing of cannabis plants is legal, most growers still choose to buy the seeds for their favorite strains from a seed bank.
Speedy and Discreet Shipping: Understandably, New Orleanians who are buying their ungerminated cannabis seeds and storing them for when cultivation is legalized don't exactly want the entire neighborhood to know what they're doing. Not because it's illegal, but because there's always that one neighbor who inserts themselves into a business that isn't actually their concern and creates inconvenient headaches for others. In addition, package thefts, etc. are a very real issue in New Orleans, especially for those who live closer to much more tourist-crowded areas like Bourbon Street in the French Quarter, etc. As such, the fact that GCS both quickly and discreetly ships its orders is a high-value service for those in New Orleans.
Affordability: For a city that had almost fully economically rebounded from the devastating Hurricane Katrina before suffering another massive economic downturn due to the very real COVID-19 pandemic, New Orleans residents have both shown their indomitable spirit, their ingenuity, and their shrewd discernment. So, the fact that so many New Orleanians choose GCS speaks volumes, and "cost" is another reason why locals in The Big Easy love GCS, which makes its cannabis strains in seed form available at highly competitive prices. In addition, NOLA's future growers also take advantage of the great prices on GCS' wholesale marijuana seeds and the regular monthly sales that they feature.
Germination Guarantee: Because New Orleans locals are currently buying and storing their ungerminated cannabis seeds until Louisiana passes the necessary marijuana laws, GCS' germination guarantee is also a huge incentive. GCS clearly states that if 90% of the autoflowering or photoperiod feminized seeds you buy from them don't germinate they will replace them for free with the only condition being that you have to follow their cheap and easy germination guide. (Provided that you properly store them, GCS cannabis seeds have a five-year shelf life.)
Feminized Seeds vs. Autoflowering Seeds
Regular seeds will produce both male and female plants, and while pollinator male plants are of high value to commercial growers and breeders for creating new strains, your everyday at-home grower has little to no use for them. Therefore, GCS only sells feminized cannabis seeds that are photoperiods or autoflowers because they have a 99% likelihood of producing bud-bearing female plants.
Feminized Seeds
Feminized seeds are photoperiod strains. What this means is that they cannot transition from their vegetative growth stage to their flowering stage without outside intervention in their light/dark cycles, which needs to be switched from what is generally an 18/6 cycle to a 12/12 cycle. While this may seem like it will eventually pose a small challenge to beginner growers in New Orleans once Louisiana legalizes cannabis cultivation, the reality they actually have plenty of time to learn pretty much everything they need to know about successfully growing female plants before cultivation is legalized thanks to the fact that GCS maintains and regularly updates its free blog that provides information on things like how to grow cannabis indoors and out, how to make a cheap indoor setup, when to flip your plants to flower, the vegetative and flowering stages, etc. As such, by the time Louisiana gets its act together and legalizes cannabis cultivation, even first-time growers in New Orleans will be well-versed in all the basics for starting to cultivate easy-to-grow strains like Cactus and Cali Kush.
Feminized Autoflowering Seeds
Auto-flowering cannabis seeds are feminized strains that are genetically imbued with the ability to automatically transition to their flowering stage, and they, generally, produce smaller, hardier, faster-flowering plants. The reason that they have all of these "superpowers" is because they contain ruderalis, which is a very robust landrace strain that hails from places like Russia and Mongolia that traditionally have prolonged winters that are extremely cold and dark, and short summers with extended hours of daylight. Once NOLA residents are able to grow their own weed plants at home, mold-resistant strains like Kandy Kush and Qrazy Train should do well in the city's notoriously hot and muggy climate.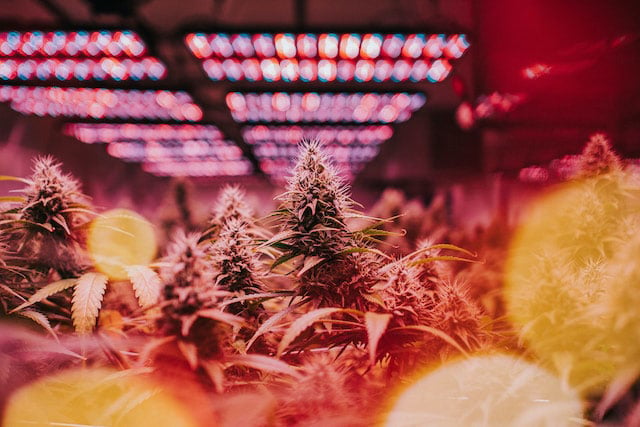 Top Strains for (Eventually) Growing in New Orleans
In a place like New Orleans, which has a growing season of over 300 days, the biggest concern for future outdoor growers is humidity levels. As one of the rainiest cities in the entire nation, with an annual average of 62 inches of rain, locals know that the frequency and severity of rain and storms can be a lot to deal with. However, those who live there are already experts in how to protect and help their outdoor vegetable and flower gardens thrive and will be able to apply much of that knowledge to, eventually, cultivating cannabis crops outdoors. Plus, there's always the option of indoor cultivation!
Provided below are three more strains to go along with the four provided in the sections above that should thrive indoors and out in New Orleans once the appropriate laws are passed.
1. Sweet and Sour Widow feminized: This indica-heavy, CBD-enhanced version of White Widow is a hardy strain that is resistant to mold and high humidity.
2. Middlefork feminized: Resistant to most common molds and mildews, this high-heat and humidity-loving indica-dominant hybrid should thrive under the care of a more experienced grower in New Orleans.
3. Euforia autoflower: This heavily sativa-dominant hybrid is considered a particularly tenacious strain that's resistant to common molds and mildew and can cope with changes in temperature.
Most Popular Cannabis Seeds