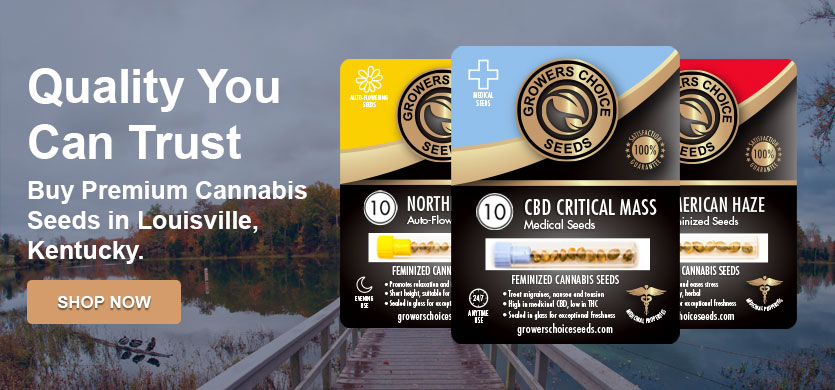 Recreational and Medical Cannabis
From the outside looking in, a marijuana plant is a pot plant is a weed plant, but there's one major factor that differentiates medical marijuana from the pot you might want to score on your way to a party. Psychoactivity. Recreational users rely on the THC content of a particular strain to give them that characteristic "high" we so know and love. On other hand, medical research and practitioners prefer to opt for strains low in THC but high in CBD, a cannabinoid that has been found to provide serious benefits without the uncomfortable, hallucinogenic side effects. Find THC and CBD Louisville marijuana seed strains online with Growers Choice Cannabis seeds.
Are medical cannabis seeds safe?
When you purchase cannabis seeds for a reliable supplier like Growers Choice Cannabis Seeds, you can rest assured that your seeds have been carefully and thoughtfully cultivated, and that you can trust the cannabis that they will produce. Medical cannabis has been proven to be effective in treating a number of conditions and illnesses, including intractable epilepsy, chronic pain, Crohn's disease, multiple sclerosis, migraines, and more.
Can I use cannabis in Louisville?
For the time being, the use of cannabis in medical situations is still highly regulated in Louisville, although there is a bill in the works to legalize medical cannabis for patients who can benefit from its therapeutic effects.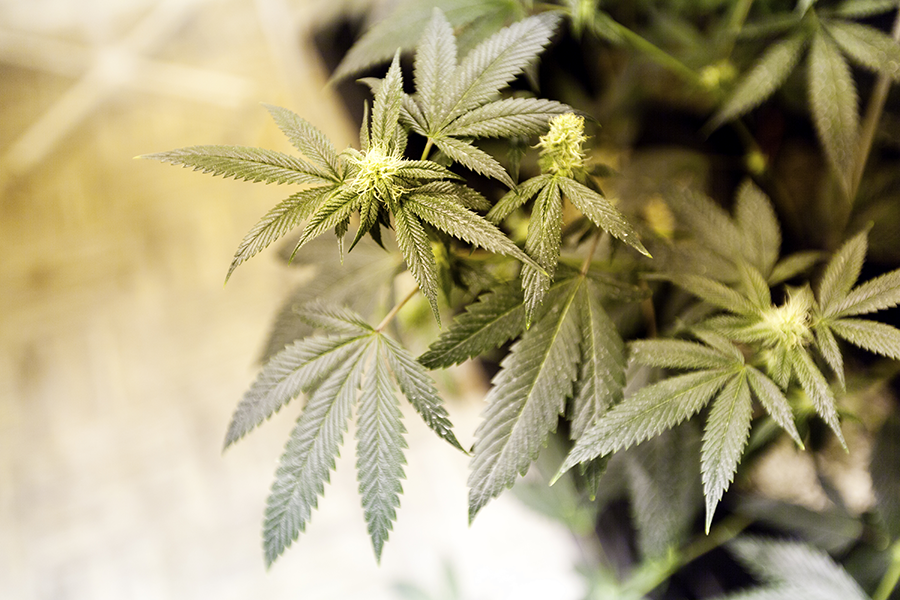 Is it possible to ship cannabis seeds to Louisville?
Buying cannabis seeds in Louisville is as easy as pointing your web browser to Growers Choice Cannabis Seeds online, selecting your preferred cannabis seeds, and placing an order. We have carefully curated our selection of premium seeds for personal and medical use. And as cannabis seeds are considered an adult novelty item, Louisville residents can take advantage of our worldwide shipping policy, which will see your purchase delivered directly to your front door.
Visit Louisville, Kentucky
Sports and culture – two world's collide in Louisville, Kentucky. Baseball fans will surely head straight to the Louisville Slugger Museum, where a giant baseball bat marks the entrance. The Muhammad Ali Center showcases memorabilia and exhibits from the famous boxing icons career. You'll find interactive exhibits and more at the famed Kentucky Derby Museum at Churchill Downs. The Belle of Louisville is a haunted steamboat on the Riverfront, or you can visit the Louisville Waterfront Park for walking paths and green space in the city. And the Speed Art Museum is the oldest, largest and foremost museum of art in Kentucky.
Customers in Louisville tell their friends about Growers Choice Cannabis Seeds
Great quality seeds and excellent customer support. They answered all my questions with a quick response. Love the selection! You've earned yourself a customer for life! And I've told all my friends! Love you Growers Choice!
Shop Marijuana Seeds Now