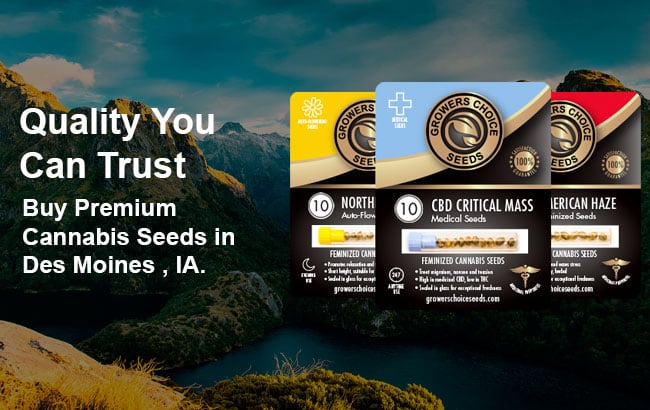 Des Moines residents can't legally enjoy recreational marijuana due to laws that have been on the books for decades. Though there have been attempts to overturn these laws, they have yet to succeed. Meanwhile, Iowa's medical marijuana program has expanded over the years.
Des Moines is the capital of Iowa and, of course, at the heart of law-making in the state. One law that many people would love to see changed is that regarding recreational cannabis. Since the 1920s, residents have been unable to indulge in marijuana freely. In 2023, Democrats in the Iowa House proposed a bill that would legalize the sale and possession of marijuana for residents over 21. If the law passes, it will be a real game changer in the state.
Marijuana for medical purposes, however, is a different story. In 2014, the governor signed a law, allowing patients to utilize CBD oil for severe illnesses. Three years later, the medical marijuana program was expanded to qualify more medical conditions, enabling even more patients access to the medical benefits of cannabis and marijuana products. In 2020, the program was expanded again to increase the maximum amount of allowable THC.
Types of Cannabis Seeds Available
When it comes to marijuana seeds, there are numerous awesome choices to choose from. While everybody has their preferences, some of the top choices are feminized, high-quality cannabis seeds.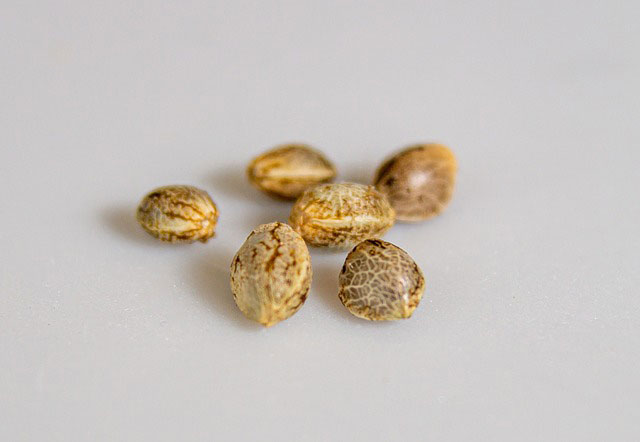 Feminized Cannabis Seeds
Perhaps the biggest draw of feminized marijuana seeds is that they have a 99% chance of producing only female plants.
With nothing but female plants, there's no need to worry about cross-pollination. Additionally, female plants are synonymous with the trichome-rich buds that provide plenty of flavor and aroma. Feminized seeds also produce plants that are higher in potency due to increased levels of THC. That means smokers get enhanced effects. If that's not enough, these feminized marijuana seeds produce mother plants that can be used to gather even more seeds.
Auto-flowering Seeds
Auto-flowering feminized seeds are another top choice for novice growers since they automatically transition to their flowering time on their own, which means that growers don't need to switch up their lighting cycle. Along with being able to automatically transition from their vegetative stage to their flowering phase, auto-flowering seeds tend to grow much quicker than feminized photoperiod strains since they can flower on average between seven and 10 weeks. They are also high-yielders, producing more grams per plant.
Auto-flowering strains are known for their high quality and provide flavorful, potent buds. Many growers go for auto-flowering strains since they grow short and wide and don't take up too much space. While there are plenty of great strains, one of the top choices is Platinum Bubba Kush auto. You will love its relaxing and tranquilizing effects.
High-Quality Cannabis Seeds
Although cheap seeds might be calling your name, you want to beware. As they say, you get what you pay for. That's why you want to skip all of that and opt for high-quality marijuana seeds. These are marijuana seeds that have been cultivated specifically to provide growers with the most premium quality product possible. They are carefully selected to yield strong, healthy indoor and outdoor plants that will provide top-notch strains that any smoker will love to indulge in when the mood strikes.
You can use these seeds to grow both recreational and medical marijuana strains. Since these are high-quality seeds, it goes without saying they are a bit more pricey. However, they are well worth it because they will deliver so much more in flavor and potency. It's worth noting that you can't purchase them from just anywhere. Instead, you'll need to with a reputable online seed bank like Growers Choice Seeds.
Medical Marijuana Seeds
For people who enjoy marijuana for its medicinal benefits, they might want to skip the dispensary and grow their own marijuana. If that's the case, medicinal growers can purchase medical marijuana seeds.
These strains are typically used for pain relief, to reduce nausea, to improve insomnia, and to help restore a loss of appetite. Some of the top medical marijuana strains are Purple Kush, Granddaddy Purple, Power Kush, and Midnight Auto. There are plenty more, and it's best for medicinal users to ask their doctor for recommendations.
Recreational Cannabis Seeds
Instead of purchasing marijuana or cannabis products straight up, when you grow them from seeds, you can count on having higher yields. This makes these seeds more economical as they save you money in the short- and long-term. Additionally, you can create your own strains by cross-breeding your marijuana seeds to give you some unique characteristics that you will rave about.
Regular Seeds
Regular seeds are the perfect option for growers who like to get more creative with their weed seeds. They can cross them to breed new strains for customization at its best! Many growers love the fact that these seeds produce both male and female plants and are all-natural as they haven't been genetically altered in any way.
Where to Buy Cannabis Seeds in Des Moines
Under Iowa law, residents can legally purchase weed seeds since they are considered a novelty item. The thing is that you can't legally germinate or cultivate any cannabis plants from them. Since recreational marijuana is illegal, there aren't stores available in Des Moines to purchase your marijuana seeds from. Instead, you can choose from a wide range of online cannabis seed banks, like Growers Choice Seeds, to make your purchase. Online seed banks provide you with peace of mind that you'll get fresh, quality seeds in a variety of cannabis strains.
Range of Varieties and Strains Available
When you purchase from an online cannabis seed bank like Growers Choice you have a wide range of marijuana strains to choose from. All of these seeds for sale are of the highest quality to ensure you get only the best marijuana. You can choose from sativa, indica, or hybrid strains.
Some of the most popular weed strains include Durban Poison, Bruce Banner, and Purple Kush. Despite their differences, they are all high-quality plants that are hardy, high-yielding, and resistant to environmental fluctuations.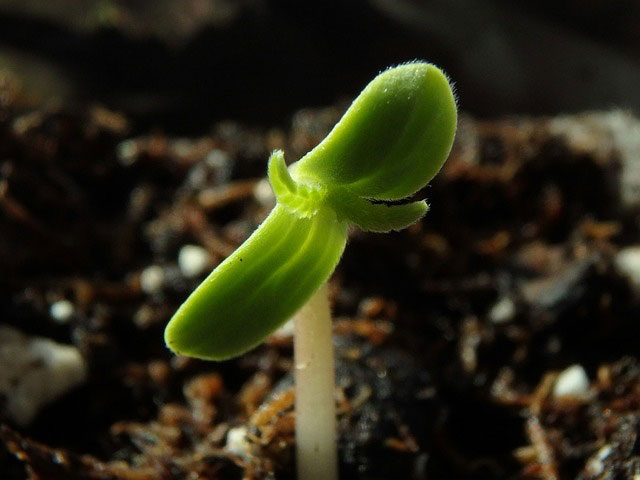 Reliable Delivery and Quality Guarantees
When you purchase seeds from Growers Choice you can count on reliable and speedy shipping wherever you are! Additionally, Growers Choice provides free discreet packaging to ensure that nobody knows what you're getting in the mail. After all, that's your business!
Growers Choice also provides a germination guarantee that if 90% of your seeds don't germinate they will replace the duds for free.
Legal Requirements for Growing Marijuana Plants
Before you attempt to grow marijuana plants in Des Moines, it's best to seek legal advice. After all, you don't want to get in trouble for fleecing the law. While you definitely can't grow marijuana for recreational purposes, you also can't for medicinal purposes either. The laws are quite strict and you could face hefty fines and even times behind bars.
Seeds for Sale
Once it's time to purchase your weed seeds, then the best choice, the only choice is Growers Choice Seeds. Here, you will find all the top marijuana strains, plus plenty that are waiting to become your next favorite. All you have to do is visit our site, make your selection, place your order, and your seeds will be at your door in no time flat. And, if you have any questions, our friendly customer support team is available to help!
Two thumbs up for Growers Choice cannabis seeds from Des Moines customers
Received my order within five days. Perfect germination rate so far. I got six fem seeds, and they were perfect looking. Didn't even have to pay extra for expedited shipping, but I would have. Anyway, these were great. Going to be ordering again soon.
 Our Most Popular Cannabis Strains