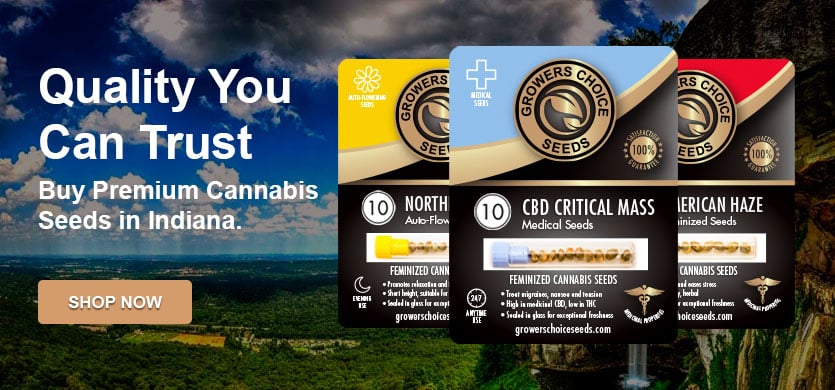 Indiana isn't very known for cannabis cultivation since there are strict marijuana laws on the books in the state. Although that's the case, marijuana smokers should still be knowledgeable about marijuana seeds and their properties.
Although Indiana isn't very cannabis friendly due to a hostile legal climate, it's still worth understanding more about the world of marijuana — after all, it's such a fascinating world! Whether you're interested in learning more about recreational marijuana, looking for more information about the state's marijuana laws, or just have general questions about cannabis growing, you've come to the right place.
Current Status of Cannabis in Indiana
As we mentioned earlier, the cannabis industry is at a standstill in Indiana since weed is technically illegal in the current legal climate. Making the situation even more complex is the fact that marijuana is legal in neighboring states. Since marijuana legislation is so strict in the Hoosier State, you can face harsh penalties for even small quantities of cannabis possession. And, if you think you can go to a state like Illinois with more progressive cannabis legislation and bring your products, you can still face legal consequences. That's why it's best to always seek out trusted legal advice when it comes to these matters.
What type of penalties are we talking about here regarding marijuana laws? Marijuana is listed as a Schedule 1 drug in Indiana, where the amount you possess and your criminal past can play a role in punishment. Possession of marijuana products can result in a Class B misdemeanor, resulting in up to 180 days in jail or a fine of up to $1,000 for a first-time offender. If you possess fewer than 30 grams of marijuana and have a prior drug offense, it's bumped up to a Class A misdemeanor. At this time, violators could face a possible one-year sentence and up to a $10,000 fine.
Those intending to sell recreational cannabis face even stiffer penalties, including a potential one-year prison sentence for those selling less than 30 grams as a first-time offenders. The legal ramifications get even harsher for additional charges and possession of larger amounts of weed. The bottom line is that weed in Indiana is a big no-no since the stance on marijuana possession and selling is so clear-cut.
However, there is a loophole that makes the legal climate in Terre Haute and other cities across the state even murkier. Due to the 2018 Farm Bill passed by the federal government, not all cannabis products are illegal in Indiana. Due to the nature of cannabis, marijuana products with THC less than 0.3% THC are legal — think CBD oil and hemp oil made from industrial hemp. Since there's no THC in these products, there's no chance of a user getting high; therefore, they're okay to purchase in Indiana.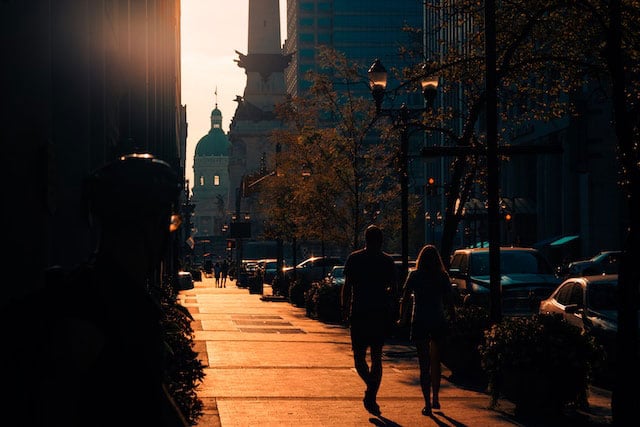 Types of Cannabis Seeds
Although cannabis seed cultivation isn't allowed in Indiana, you can still learn more about marijuana seeds in general terms in case you move! The first thing worth noting is that marijuana seeds come in a wide variety.
Feminized Seeds
Feminized cannabis seeds are renowned as a hot commodity since they only yield female plants. Why is that important? That means both outdoor and indoor growers know exactly what they're going to get once these marijuana plants start flowering. Since no male plants grow, there's no chance of cross-pollination, so you don't have to separate the two from one another thanks to these female seeds.
To produce healthy cannabis plants from feminized seeds, there are some crucial things you should know ahead of time. Female seeds are perfect for indoor growing since they require very specific lighting schedules. You can even utilize a grow tent for these marijuana seeds. They need constant light exposure, 18 hours or more, during their vegetative growth stage. During the blooming phase, these weed seeds will still need 12 hours of light.
When growing female seeds indoors, you have to remember not to overwater or overfeed them. While these growing feminized marijuana seeds need plenty of nutrients, too much can be detrimental. Elevated amounts of water can oversaturate the soil, preventing oxygen from reaching the roots.
If you're an outdoor grower, you want to start by planting your feminized marijuana seeds in a proper flowerpot to allow the roots to grow more extensively and to remain cooler in your outdoor garden. While these seeds will need plenty of sunshine, remember to keep them out of the blazing hot sun. Super-high temperatures can hinder the plant's growth and change its colors. Most of these plants do well in a subtropical climate with temperatures that are just right.
You might enjoy the Wedding Cake Feminized Seed strain as one of the most popular around. Best of all, you'll be able to find some of the best strains in history in a feminized variety!
Autoflowering Seeds
Autoflower seeds make cannabis cultivation easier than ever since they are guaranteed to bloom and produce some of your favorite cannabis strains. Without any extra work on the grower's behalf, these marijuana seeds will flower on their own in about 2-4 weeks, whether inside or in your outdoor garden. Additionally, with these weed seeds, you don't have to adjust your light schedule, making them the perfect beginner seeds.
Autoflowering seeds are known to need less time to grow and are often ready for harvest only 8-10 weeks after sprouting. Another draw of these marijuana seeds is the fact that they are feminized, so once again, you don't have to worry about male plants. Additionally, these weed seeds are perfect for discreet cannabis cultivation since they remain small and compact, not drawing a lot of attention.
Although these seeds are easy to grow, you still want to maintain the right temperature. You want to avoid cold winters and super-hot summers. You also want to protect your incoming cannabis crop from extreme moisture.
However, one of the downsides of autoflower seeds is that they produce smaller yields, so they're not the best choice if you're looking for bountiful bud. Compared to regular marijuana seeds, they also have lower THC and CBD levels, which could mean less potency.
Some top choices you might enjoy are Orange Sherbet Auto, Fruit Punch Auto, and Auto Girl Scout. There are so many choices to choose from that you'll never be at a loss.
Hybrid Seeds
One of the best types of seeds for cannabis connoisseurs is hybrid weed seeds. Essentially, they are a blend of various cannabis strains to give you the perfect strains you desire! These marijuana seeds are perfect for customizing the recreational cannabis of your dreams. Basically, there is no limit to what you can grow for a marijuana crop unlike no other with sativa and indica effects to get the best of both worlds!
One of the top draws of these types of seeds is their higher potency. The blend of strains produces bigger effects that you can often feel for longer. On top of that, you can enjoy a wide range of tastes and flavors from sweet and spicy to dessert-like to skunky and everything in between.
These seeds are also highly resistant to common molds and pests like powdery mildew. Thanks to their resiliency, you won't have to worry about anything from mildew to spider mites for a weed that can thrive in various environments.
One of the top choices is Northern Lights, but there are plenty of award-winning and heavy-hitting seed strains for you to choose from to really understand what hybrids are all about!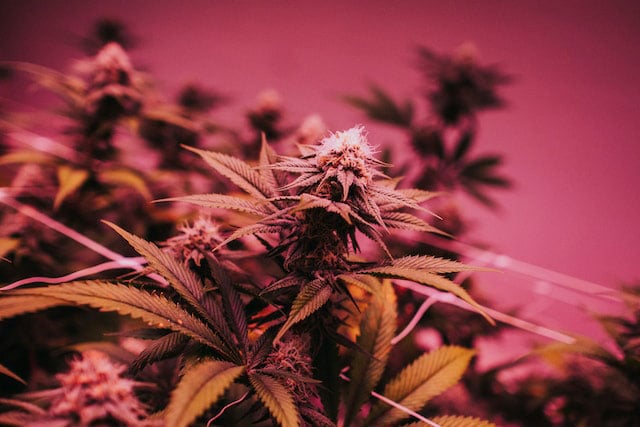 Buying Cannabis Seeds in Indiana
Since marijuana legislation isn't very open in Indiana, there's a good chance you won't find dispensaries. However, you can purchase a pack of seeds online if you decide to plant somewhere else where weed is legal.
Seed Banks in Indiana
When searching for online seed banks, you want to ensure they have an array of seed strains available, including plenty of iconic seed strains in stock. After all, you deserve only the best! You also want to check out the different types of seed banks to see which ones best meet your needs. Each offers its own set of advantages and disadvantages, so take your time and do some research.
Of course, one of the first things you want to check out is if the seed bank offers affordable prices. You also want to check out the shipping options available to you. While there are many types of seed banks out there, Growers Choice is one of the most trusted seed banks for you to purchase.
Growers Choice Seeds Meet All Your Needs
If you're looking for seeds for sale, then you've come to the right place because Growers Choice Seeds offers a wide selection of choices. Not only do you get premium marijuana seeds from a reputable online seed bank, but you also get an unbeatable germination rate. Whichever quality product you choose, you can count on unbeatable prices for a perfect choice at Growers Choice!
How do Indiana gardeners feel about Growers Choice Cannabis Seeds?
Excellent customer service!!! Good prices too. I was a pain, changed my order a few times and sent tons of emails but they always responded and were fast and polite. Can't get better than that.
Buy Cannabis Seeds in Indiana:
Learn About The Top Strains Locally