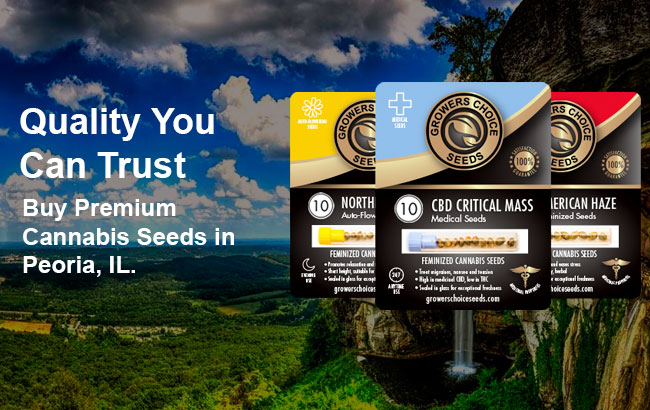 Want to start cultivating cannabis in Peoria? Don't know what the differences between regular, feminized, and autoflower cannabis seeds are, or what the best online seed bank to buy them from is? Well, keep on reading, as all of these questions and more are covered in the article below!
Buy Marijuana Seeds in Peoria
Sometimes referred to as "Whiskey City" or the "Whiskey Capital of the World" due to once being home to over 24 breweries and 73 distilleries, Peoria boasts picturesque views of the Illinois River on which it sits.
Consistently making the "Top 10 Best Mannered Cities" in the U.S. list, Peoria is known for its friendly citizens, affordable family-friendly, vibrant neighborhoods, good quality of life, and for being the oldest urban area in the State of Illinois.
Located equal distance from St. Louis and Chicago, Peoria features four distinct seasons with hot and humid summers, and winters that are milder than Chicago's. Due to the realities of climate change, floods and tornadoes do occur more frequently. While the increase in floods hasn't tended to wreak too much havoc for the majority of Peoria residents, tornadoes have been known to cause much more severe damage.
With a frost-free growing season that averages around 177 days starting in May and ending in October, Peoria has been blessed with rich fertile soil that has provided generations of farmers in the area with a solid foundation for a food and agricultural ecosystem that continues to thrive.
In many ways, Peoria is an ideal location in the Midwest for at-home marijuana growers. However, while medical marijuana was legalized and put into effect for patients with qualifying medical conditions in 2014 and recreational cannabis has been accessible for purchase and consumption to adult users since January 2020 after being legalized in the State of Illinois in 2019, non-medical users are still not allowed to grow it at home.
However, this is not to say that Peoria doesn't have a thriving community of cannabis cultivators as not only are there individuals who choose to risk the $200 fine for growing five marijuana plants or less at home, but those with medical marijuana cards are legally allowed to grow their own cannabis plants at home.
Before jumping into all of the different kinds of cannabis seeds available via online seed banks like Growers Choice Seeds (GCS), let's first quickly go over medical and recreational cannabis laws for those in Peoria, and Illinois in general.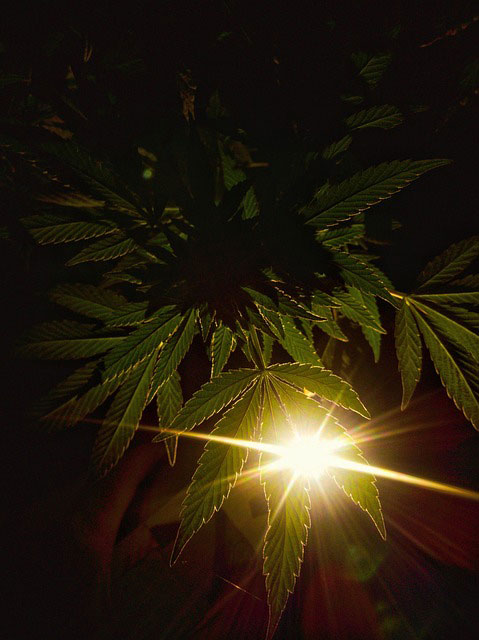 Medical and Recreational Marijuana Laws in Illinois
Medical Marijuana Laws in Peoria
You must be 18+ to apply for a medical marijuana card. If you are under the age of 18 you must have a registered designated caregiver who is at least 21 years old.
Illinois medical marijuana cardholders 18 and older are allowed to purchase and possess up to 2.5 ounces of marijuana products over 14 days. They may be allowed to possess even more if they have a recommendation from their healthcare stating that they need more.
Patients who are under 18 are only allowed to use products infused with medical marijuana and cannot smoke or vape "usable cannabis."
Registered medical marijuana patients are allowed to cultivate up to 5 cannabis plants per household. The plants must be stored and secured indoors and away from public view.
Medical marijuana may only be consumed in a private residence or inside a marijuana dispensary and/or tobacco shop that allows for this. It cannot be used in public.
To find out more about Illinois' medical marijuana program and how to apply, please see here.
Recreational Marijuana Laws in Peoria
You must be 21+ to purchase, use, and possess cannabis for non-medical purposes in the State of Illinois
The following quantities are permitted for state residents only (U.S. citizens visiting from out of state are allowed half of these amounts):

30 grams of usable cannabis, aka "cannabis flower;"
5 grams of marijuana concentrate;
Up to 500 mg of THC in a cannabis-infused product

Personal at-home cultivation is illegal, and if you are caught growing up to five plants at home you could be fined a maximum of $200.
Consumption laws are the same as they are for medical users. Recreational weed may only be consumed in a private residence or inside a marijuana dispensary and/or tobacco shop that allows for this. It cannot be used in public.
For further details about Illinois' adult-use cannabis laws, please see here.
Why Medical Growers in Peoria Buy Their Marijuana Seeds From Online Seed Banks
While we know that there are plenty in Peoria who are comfortable with risking the $200 fine for growing a few marijuana plants at home, for the purpose of staying in the "legal zone" we'll mainly be covering things as they relate to registered medical cannabis patients who can legally cultivate their marijuana crops at home.
That said, since recreational cultivation isn't legal in Peoria, or anywhere in Illinois, it goes without saying that locals really appreciate, for pretty obvious reasons, that Growers Choice Seeds provides speedy and discreet shipping. Not only does this prevent attracting unwanted attention from nosy neighbors or law enforcement, but it also means that would-be package thieves are less likely to notice the stealth packaging that GCS ships its cannabis seeds in.
Provided below are some of the other big reasons why medical growers in Peoria have been and continue to turn to GCS for procuring their favorite medical cannabis seed strains.
Accessibility and Extensive Selection: Seeing as recreational cultivation is illegal in Peoria, recreational dispensaries aren't going to be exactly stocking up on thousands of different kinds of marijuana seeds, and medical marijuana dispensaries are going to have a more limited amount as their main purpose is to provide patients with a wide variety of medical products in cannabis form as opposed to countless medical seed strains. On the other hand, as a reputable online cannabis seed bank, GCS is all about making as many different kinds of marijuana seeds available to potential customers, and they're able to accomplish this by serving as an online marketplace where highly-regarded breeders from all over are able to present their wares to a global audience.
Feminized Seeds: The reason that GCS doesn't sell regular pot seeds is that the majority of at-home medical growers in Peoria have little to no use for male plants, which serve as pollinators and regular seeds have a 50% chance of producing. As such, GCS only sells feminized photoperiods and feminized autoflower seeds as they have a 99% chance of producing all-female plants, which is what most indoor medical growers in Peoria need and want as female plants are the ones that render THC-rich buds.
Affordability: GCS makes all of its cannabis seed strains available at very affordable prices. They also offer discounts on bulk seeds and always have special deals on a diverse selection of strains that rotate regularly.
Germination Guarantee: GCS has one of the highest germination promises in the industry where they clearly state that if 90% of your seeds don't germinate, they will replace the duds free of charge. Their only clearly stated condition is that you must follow their simple and pennies-cheap germination method.
Feminized Seeds vs. Autoflower Seeds
Feminized Photoperiod Seeds
Feminized seeds are photoperiods. This means that they aren't able to automatically flip from their vegetative stage to their flowering time without their light/dark cycles being manually switched from what is generally an 18/6 cycle to a 12/12 cycle.
While this may sound like a daunting task to first-time growers, in reality, it's not that big of an obstacle as Growers Choice provides a free and informative blog that has almost everything you need to know about cannabis, what different strains require, how to grow it indoors and outdoors, etc. As a result, armed with all of this free knowledge, novice growers in Peoria should be able to easily cultivate otherwise low-maintenance strains like Romulan Kush and Permafrost indoors.

It's worth mentioning here that since medical patients are only allowed to grow their plants indoors, they can therefore grow most any feminized strain inside without having to consider outside weather conditions, which considering the fact that Peoria has such extreme seasons and sudden fluctuations with flash floods and the occasional tornado etc., indoor growing is really more of a blessing than a curse in this part of the country.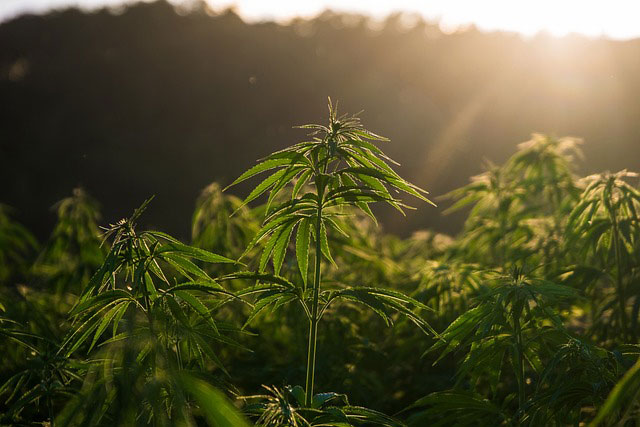 Autoflowering Feminized Seeds

Autoflowering cannabis seeds are feminized strains that have had ruderalis, which is a hardy landrace strain from Central Asia, added to them. Having 10% to 20% ruderalis added to them makes it possible for autoflowers to be able to automatically transition to their flowering stage without having to have their light/dark cycles manually adjusted.
Some other advantages of cultivating an autoflower strain are listed below:
They tend to produce smaller plants, which is great for Peoria residents with limited indoor space,

They're usually faster flowering than their feminized photoperiod counterparts.
They tend to be more resilient.

Two popular autoflowers amongst indoor medical growers in Peoria are Midnight and Red Congolese.
Three More Strains Peoria Growers Love
Here are three more cannabis seed strains that will do well indoors in Peoria.

1. Ice Cream Cake auto: This relaxing and soothing indica-dominant hybrid requires a consistently warm environment with minimum humidity levels as its plants are susceptible to mold, mildew, and common pests.
2. Grape Stomper feminized: This award-winning, sativa-dominant hybrid with its soaring cerebral effects responds well to the use of hydroponics when grown indoors.
3. Donna OG feminized: This highly sought-after 50/50 hybrid is known to produce a solid indoor yield of about 400 grams per square meter in about 8 to 9 weeks.
Another extremely satisfied customer in Peoria!
Growers Choice exceeded my expectations from the moment I logged onto their website. Highly recommend their cannabis seeds!
 Our Most Popular Cannabis Strains