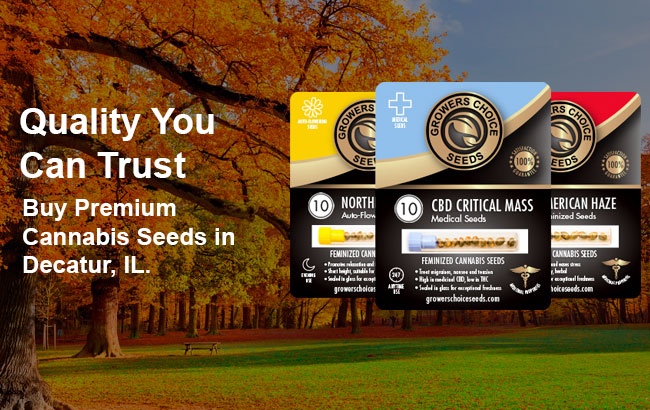 Can I get pot seeds in Decatur?
Though cannabis cultivation in Decatur, IL is still considered taboo, you can definitely get your hands on top notch seed strains, since cannabis seeds are considered collectors items when they aren't germinated.
Medical cannabis use is legal in Illinois, though, and you must simply apply for your medical cannabis card.
Buy cannabis seeds in Decatur
Looking to stock up on some high quality THC and CBD rich Decatur cannabis seed strains? Make your first and last stop the Growers Choice Cannabis Seeds catalog online. We have the strains you need, like CBD Moby Dick and Amnesia, a great strain high in THC that is excellent when microdosing. We ship every order from our facility in Canada, carefully packed to ensure viability on arrival, and deliver anywhere in the United States, including your home address in Decatur.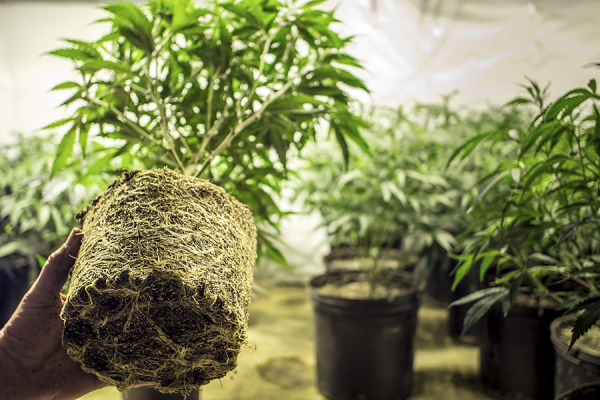 Are CBD cannabis seeds safer than THC strains?
Cannabinoids like CBD work so effectively in humans because of our body's own endocannabinoid system, one that works with highly-specialized cells called neurons which are mimicked almost exactly by CBD and THC, among other cannabinoids.
CBD does not react with the cannabinoid receptors CB1 and CB2 in the same ways as THC or other cannabis compounds, but it does affect signaling through these receptors indirectly, which may explain its non-psychoactivity. CBD may also influence the body's own naturally-produced endocannabinoids by inhibiting the enzymes that break them down.
It's tough to talk about cannabis in terms of safety, though, since the belief that cannabis is a dangerous narcotic is still one widely held, it's a consideration we have to take into account when dealing with people who have never experienced the countless benefits of cannabis. We would consider strains high in either THC or CBD to both be "safe", as cannabis is non-habit forming and not physically addictive (although psychological dependence on cannabis has been reported, providing their is a pre-existing proclivity). THC is a psychoactive compound, however, and many people, especially children and the elderly, may want to avoid any uncomfortable side effects associated with a trippy high.
What are customers in Decatur, IL saying about us?
I think Growers Choice offers a nice selection of seeds at affordable prices. The service is very flexible, and I found the staff to be extremely helpful. I will suggest this company to my friends and family purchasing pot seeds.
 Our Most Popular Cannabis Strains