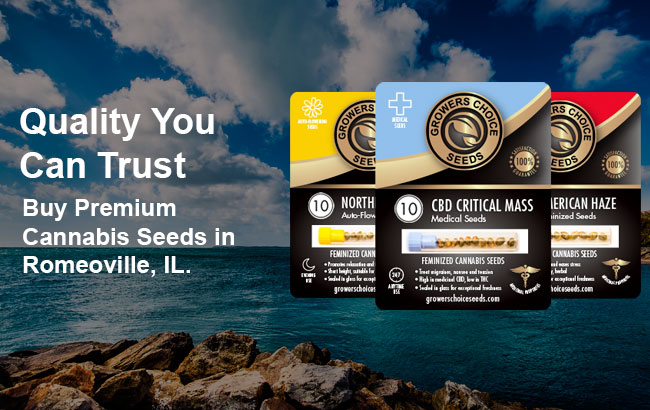 Where Can I Buy Romeoville Cannabis Seeds Online for Delivery?
It's never been easier to buy high quality cannabis seeds online, thanks to Growers Choice Seeds. With a huge selection of the best Romeoville cannabis seeds in stock now, you're sure to find the perfect strain to suit your needs. Whether you're looking for a relaxing indica, uplifting sativa, or balanced hybrid, you'll find the seeds that are right for you when you shop our online catalog today. Simply order online using our secure server and your payment method of choice, and we'll deliver your seeds right to your door in as little as one week. Delivery is fast and discreet, and tracking is provided on every order, so you'll know exactly when your seeds will arrive.
Can I Grow Cannabis Plants for Recreational Use Legally in Illinois?
Although recreational marijuana was legalized in January of 2020 in the state of Illinois, residents cannot grow their own cannabis plants for recreational use at this time. However, cultivation is allowed for medical marijuana patients, who may legally grow up to five cannabis plants at a time for personal use. Residents of the state who suffer from a qualifying condition can obtain a prescription for medical cannabis from their health care provider. Even if you don't have a medical marijuana card, you can still buy cannabis seeds that are ungerminated. Ungerminated cannabis seeds are considered novelty items, and are not prohibited for sale or possession by adults in the United States. Growers Choice Seeds exclusively carries high quality ungerminated cannabis seeds in our digital catalog, all fully feminized and backed by our germination guarantee, so you can buy with confidence.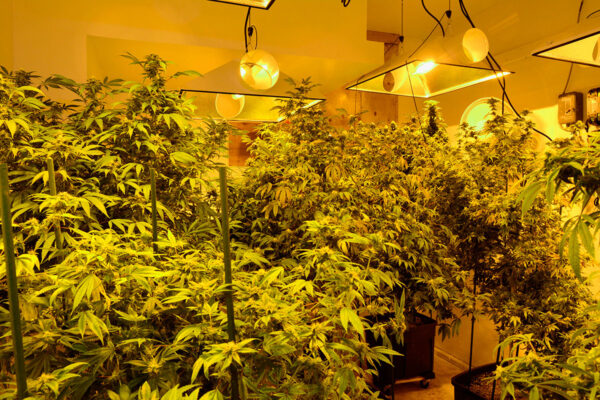 Get High Quality Kush Cannabis Seeds Delivered Fast
Kush seeds were originally grown in the Hindu Kush mountains of central Asia, where they are valued for their introspective and meditative qualities. These are some of the oldest known strains of cannabis in the world. Kush is commonly used by medical marijuana patients to relieve a variety of symptoms, as they are indica dominant. Growers Choice Seeds stocks a large selection of high quality kush cannabis seeds in our online inventory, including
Order your kush cannabis seeds online today for fast delivery right to your door. Our high quality cannabis seeds are all fully feminized and completely ungerminated, and are backed by our germination guarantee.
Find High Grade Weed Seeds Online for Fast Delivery
Finding high quality weed seeds for sale has never been easier, thanks to Growers Choice Seeds. We carry the very best Romeoville cannabis seeds on the market today, all sourced from our community of expert growers from around the world. Shop our digital catalog today to find the seeds you need, and order online for fast and discreet delivery right to your door.
Friendly and Helpful Customer Service Team
The customer service team at Growers Choice Seeds was really helpful when my seeds got lost in the mail. They were able to get replacement seeds sent out to me super fast.
 Our Most Popular Cannabis Strains