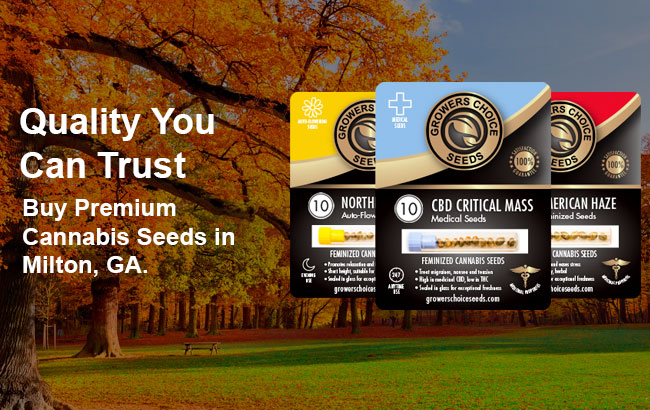 Buy cannabis seeds in Milton, Georgia
In Milton, residents have been benefiting from the multiple medical benefits of cannabis since 2015 when the state of Georgia passed their CBD-specific medical cannabis laws. In 2017, the state expanded their list of eligible conditions to include those like autism, epidermolysis bullosa, and peripheral neuropathy.
Cannabis for sale in Milton
Once you've placed your order, a sealed medical vial containing your MJ seeds will be shipped from our facility in Canada to your US home address, and each purchase is backed by our 90% germination guarantee. If your seeds fail to germinate, we will gladly replace them at no cost to you. Additionally, customers who are worried their seeds might not make it through the mail can check out our stealth shipping option. For more information, we encourage you to reach out to one of our friendly customer service reps during business hours via online chat or send us an email and someone will respond within 24 hours.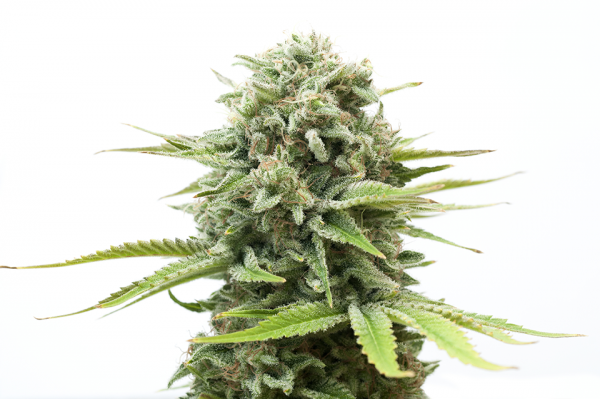 Is it easy to grow auto-flowering pot seeds?
If you've ever done even cursory research into cannabis growing, you may be intimidated by the process. It looks scary! You'll need the kind of equipment you don't have just lying around the house, you have to choose a specific setup (like https://www.growerschoiceseeds.com/sog-vs-scrog/ screen of green/sea of green or hydroponic), and even the kinds of lights you're going to use. What you shouldn't have to worry about are the seeds you're going to plant. Auto-flowering cannabis seeds (like those for sale on Growers Choice Cannabis Seeds) do well when planted inside, as you don't have to monitor the light conditions the way you would with a regular cannabis seed. Regular seeds are bred with ruderalis cannabis, a strain that grows naturally in an area that provides the plant with near 24 hours light. Because of this, ruderalis has adapted to enter the flowering stage at a certain period of the plants development, rather than when the light conditions change to 12 hours daylight.
Do auto-flowering cannabis seeds have THC or CBD?
Indica and sativa cannabis naturally contain either THC or CBD cannabis, while the ruderalis strain does not. Breeding ruderalis with an indica or sativa cannabis strain will not affect the levels of the popular cannabinoids in the original strain, simply make those plants easier to get from the vegetative stage to the flowering stage.
Should I buy cannabis seeds online?
When you shop online with a reputable seed shop like Growers Choice Cannabis Seeds, you know you're going to get three things: a great selection of excellent quality Milton cannabis seeds delivered straight to your home address. We proudly offer popular auto-flowering cannabis strains like AK and Cheese.
Local green spaces are the treasure of Milton, Georgia
A rural paradise in North Fulton county, the historical farmland roots of Milton, Georgia has been and will continue to be preserved. Visiting Milton? Make sure to check out one of the area's local green spaces like Fowler Park, Cogburn Road Park, or Sharon Springs park for baseball, tennis, and picnicking.
Good friends recommend Growers Choice to their good friends
I got a recommendation for Growers Choice from a friend, so I tested and was very satisfied with everything. They have a great selection of seeds. Everything was obviously fresh, and they germinated nearly 100%. Quite fast delivery from Canada to me in Georgia. I will use them again, and I recommend to anyone.
 Our Most Popular Cannabis Strains