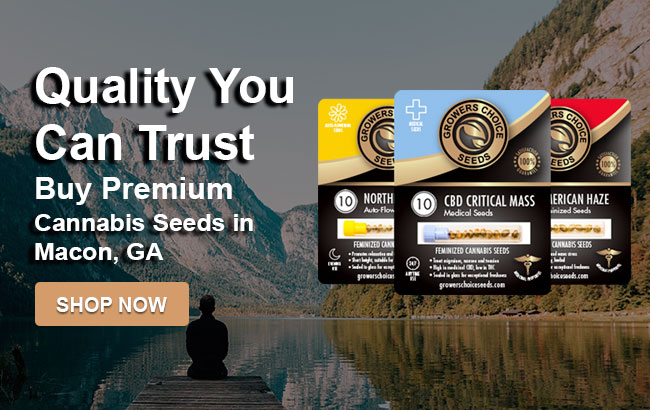 Established in 1823 on the banks of the Ocmulgee River near the center of Georgia's geographic center, Macon, which is officially known as "Macon-Bibb County" and unofficially as "The Heart of Georgia," is known for its breathtaking architecture, stereotypical Southern charm, and is the "birthplace of Southern Rock."
While like most of Georgia, Macon has traditionally voted in favor of the GOP, things have been changing the past couple of years, and progress has started to forge a path in The Heart of Georgia, thanks in large part to its Black female leaders.
That said, because conservatives have run things for decades in this Deep South state, its marijuana laws have reflected their regressive "values" with medical patients in Macon only being able to lawfully access medical cannabis products in the form of oils that contain low amounts of THC if they are registered with the Georgia Department of Public Health.
As such, it goes without saying that the at-home cultivation of cannabis for medical or recreational purposes is 100% illegal. However, the good news is that it is not illegal in Macon or anywhere in the country to buy and store ungerminated marijuana seeds from online seed banks like Pacific Seed Bank (PSB) and Growers Choice Seeds (GCS).
Medical and Recreational Cannabis Laws in Macon
Medical Marijuana Patients:
The State of Georgia is actually known as a "medical cannabis low-THC oil patient registry state," as opposed to a "medical marijuana state."
To qualify for a "Low-THC Oil Patient Registry Card" you must have one or more of the qualifying diseases listed in Georgia's law and either be 18+ or be the parent or legal guardian of a minor child.
Those with a low-THC patient card can possess a total of 20 fluid ounces of low-THC cannabis oil in Macon, and all of Georgia.
All other forms of medical cannabis are illegal, as is the private cultivation of it.
Recreational Cannabis Users:
The growth, use, possession, and sale of all forms of recreational marijuana and cannabis products are illegal in the State of Georgia.
Up until 2019, Macon-Bibb County fined those caught with less than one ounce of cannabis $1,000 or a year of jail time!
Some counties in Georgia, like Macon, have passed a City Council ordinance that has decriminalized the possession of less than one ounce of marijuana to a fine of $75, and no jail time.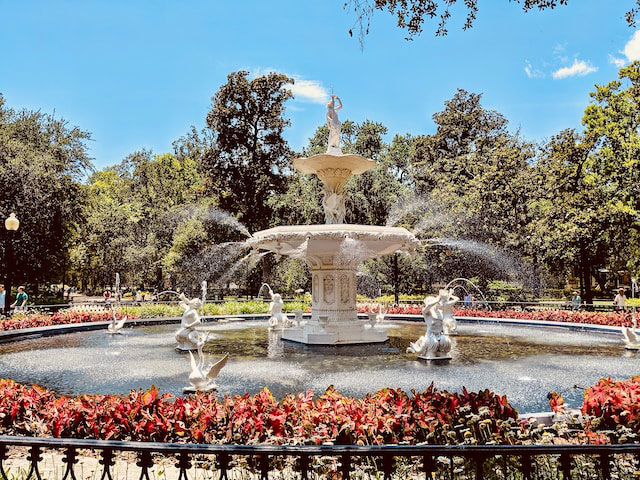 Ungerminated Marijuana Seeds in Macon
While the possession, use, and cultivation of marijuana plants in Macon are not legal, even if you are a qualified patient with a Georgia-issued low-THC patient card, locals are still flocking to reputable seed banks like GCS and PSB to buy their favorite seed strains, and then are safely and properly storing their ungerminated weed seeds, as Growers Choice and Pacific Seed Bank's high-quality marijuana seeds can last up to five years.
The reason that this is not illegal is because the THC and other cannabinoids in ungerminated weed seeds are dormant until the seeds are germinated. So, owning, storing, and NOT germinating your marijuana seeds is not going to get you into trouble in Macon. What will get you into trouble is if you germinate the seeds that you've purchased from trustworthy seed banks like GCS and PSB.
Why Macon Residents Buy Their Marijuana Seed Strains From Seed Banks
Seeing as a recent poll by the Atlanta Journal-Constitution showed that 53% of Georgia residents are in favor of cannabis being legalized in their state and that so many counties have been decriminalizing marijuana, it's not at all wishful thinking to assume that even the GOP cannot thwart progress and change for much longer in the Peach State. All of this combined with the fact that it is not illegal to buy or own ungerminated marijuana seeds and that they can be stored for several years, those who call Macon home have already been ordering from GCS and PSB for a while now so that once Georgia's state government is capable of reflecting the will of its citizens and legalizes weed and its at-home cultivation, prospective growers in The Heart of Georgia will be able to start germinating and planting their seedlings in their indoor/outdoor cannabis gardens.
Other reasons that people in Macon choose to buy from online seed banks like GCS are as listed below.
Accessibility and Selection: At this point, the only way that folk in Macon can easily buy their ungerminated cannabis seeds is through seed banks like GCS. In addition, because GCS has a long-established working relationship with numerous reputable cannabis breeders around the continent, they are able to make a wide variety of feminized and autoflowering seed strains available to customers.
Speedy and Discreet Shipping: Even though it's not illegal to buy and store ungerminated marijuana seeds, Macon customers greatly appreciate that not only does GCS get their order(s) to them quickly but their seeds arrive in discreet packaging.
Cost: GCS offers highly competitive prices, and they also have hundreds of seeds in wholesale bulk form for sale as well as regular rotating sales on an array of seed strains.
Germination Guarantee: Macon residents also love that GCS provides a germination guarantee that if 90% of the marijuana seeds you buy from them fail to "pop," or "germinate," they will replace them free of charge provided you stick to their incredibly simple and inexpensive method of germination.
Feminized Cannabis Seeds vs. Autoflowering Cannabis Seeds
GCS only sells feminized seeds that are photoperiods or autoflowering seeds as they have a 99% likelihood of producing bud-bearing female plants; whereas regular cannabis seeds will produce both male and female plants, and your typical everyday at-home grower in Macon will not have much if any use for pollinator male weed plants.
Feminized Cannabis Seeds
Feminized seeds are photoperiod strains, which means that they cannot flip from their vegetative growth stage to their flowering stage without having their light/dark cycle switched from what is generally an 18/6 cycle to a 12/12 cycle. While this may sound like a challenge for first-time and inexperienced growers, it's actually not that hard, especially since GCS provides a free blog that covers most everything you need to know about how to grow cannabis, what some of the best beginner strains are, when to flip your plants to flower, what the best nutrients for your marijuana garden are, and so on.

This means that once Georgia legalizes cannabis and the cultivation of weed plants, novice growers should be able to successfully cultivate and harvest low-maintenance strains like Holy Grail Kush and Lucid Dream.
Autoflowering Feminized Seeds
Thanks to the added presence of ruderalis, which is a robust landrace strain that originated in the frigid northern regions of Central Asia that historically have long dark winters and short summers with extended hours of daylight, autoflowering seed strains are able to do the following: automatically flip to flower without changes in their light/dark cycle; and produce smaller, hardier, and faster-flowering plants. As such, they are generally considered to be much easier for novice growers to cultivate.
Like much of the Deep South, Macon has long hot, and humid summers, so strains that love the heat, and humidity, and are mold-resistant like Jager and Qrazy Train should do well there.
Macon's Growing Environment
Macon has a humid subtropical climate with no dry season. Its summers are generally hot and humid, its springs and autumns are mild but rainy, and its winters are short and mild and rarely ever fall below 40 degrees Fahrenheit.
In terms of maintaining an outdoor garden, Macon's frost-free growing season is around 235 days, and folk can usually start planting around mid-to-late March.
So, once cultivation is legalized in Macon, you should be able to grow outdoors a good majority of the year and then the other 100 days or so–indoors. Due to the fact that Macon is warm to very hot much of the year and has moderate to high humidity levels, you will probably want to stick to strains that have a high resistance to mold and that will do well in warm-to-hot settings.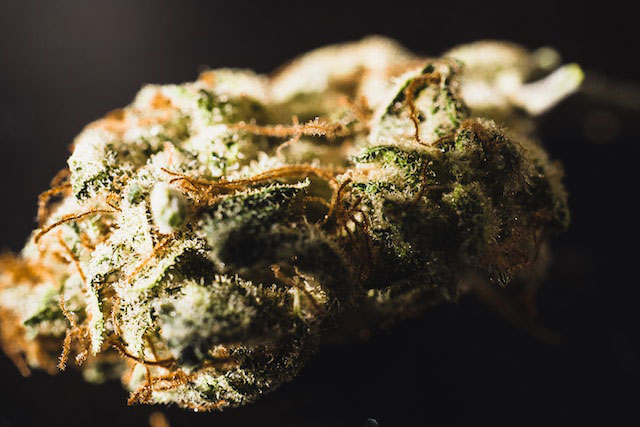 Ideal Seed Strains to (Eventually) Cultivate in Macon, GA
Having already provided you with four strains above for (eventually) growing in Macon, here are three more that should do well outdoors, and can always be grown inside. These are some of Macon's favorite seed strains that you can buy online via Growers Choice.
1. Green Candy feminized: This upbeat, evenly-balanced easy-to-grow seed strain requires a nice and balmy, semi-humid, Mediterranean-like climate when grown outside and is resistant to common molds and diseases.
2. True OG feminized: This award-winning, top-rated seed strain is an old-school indica that's highly resistant to common molds and diseases and likes a semi-humid, Mediterranean-like climate when grown outdoors It is a great choice for beginners.
3. Master Jedi autoflowering: This uplifting and pacifying 50/50 hybrid is highly resistant to common molds and mildews, and requires a warm and sunny outdoor climate in order to thrive. It also makes for an ideal choice for first-time growers.
Most Popular Cannabis Seeds