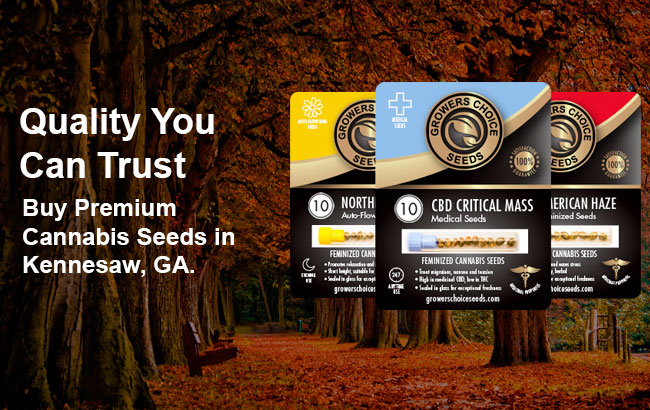 Buy cannabis seeds in Kennesaw, Georgia
Residents of Kennesaw have been able to take advantage of the myriad healing properties associated with cannabis since 2015 when the state passed their CBD-specific medical cannabis laws. In 2017, the state also decided to expand eligibility of use to Georgia patients with conditions like autism, Tourette's disease and more.
Cannabis seeds for sale in Kennesaw
If you're a Georgia patient looking for top quality Kennesaw cannabis seeds, look no further than the Growers Choice Cannabis Seeds website. We have stocked our virtual shelves with world-class cannabis strains like Northern Lights and Jack Herer, all proven to provide relief and relaxation. Each seed is hand-picked and inspected before being sealed in glass vials and shipped directly from our offices in Canada to your address. Every purchase is backed by our 90% germination guarantee, and for those customers concerned their seeds may not make it through customs, we offer a discreet shipping option for peace of mind.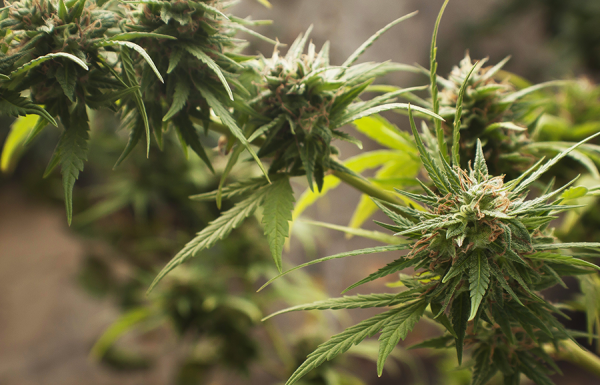 What are the best conditions for growing cannabis?
So you want to grow cannabis but you don't know what you're doing? Don't worry – you're not alone. Although pot is technically a weed (hence the popular moniker), it does take a little know-how and finesse to get a therapeutic garden full of healthy, resin-covered buds. Your first purchase should be high quality cannabis seeds, like those available online at Growers Choice Cannabis Seeds. Next, choose a grow setup (dirt or water?), then lighting and a few other bits and bobs. Another important factor to successfully growing medical cannabis at home is to ensure the right conditions are met.
There are five main considerations you need to make when setting up your grow room, and they are:
Light: it should be bright but not too bright
Temperature: if it's comfortable for you it will be comfortable for your plants
Air Circulation: your cannabis plants should receive fresh air and a bit of breeze
Reflection: your walls should be covered with a reflective material
Humidity: ensuring the grow room remains at the right humidity level will facility faster growth and increased resin production
Check out this link for more detailed information on growing cannabis at home.
How do I know which pot seeds to choose?
At the last count, there were just about 780 known cannabis strains, although new strains are popping up every day. With so many different seeds to choose from, it's understandable that a newcomer would be overwhelmed, even to the point of being turned away! Don't be intimidated, however. There are a few tricks you can employ in order to get the right MJ for you. First, decide what you want the cannabis to do. Next, how potent do you want your cannabis to be? The levels of THC or CBD contained with your strain will ultimately dictate how "high" you get when you use it. Still confused? No problem. Speak with one of the friendly Growers Choice staff via online chat or email and they'll point you in the right direction.
History lives in Kennesaw, Georgia
The site of two famous Civil War battles, Kennesaw, Georgia is home to some of America's most significant historical locations. Here, visit the Kennesaw Mountain National Battlefield Park, or the Museum of History and Holocaust Education on the Kennesaw State campus, and the Southern Museum of Civil War and Locomotive History.
Customers in Kennesaw think we're the cream of the crop
I've only had good experiences shopping for seeds with Growers Choice. The prices are competitive, the seed quality is excellent – better than anything I've come across locally, and the shipping is fast and discreet. What more could you ask for? I like that do that germination guarantee. I haven't had to use it yet but I'll take them up on it if it ever comes to that.
 Our Most Popular Cannabis Strains