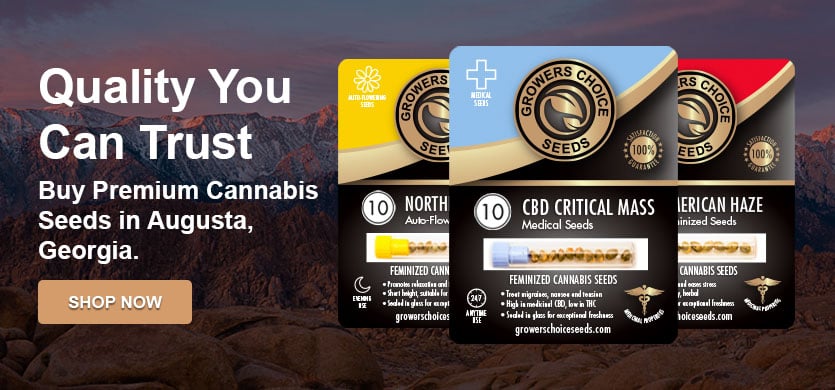 Although Marijuana laws are loosening up across the country, Georgia isn't one of those places where legal marijuana is allowed. To be more specific, recreational marijuana is illegal, but medical marijuana is legal in a limited capacity.
Located in the Deep South, Augusta, Georgia is a city with a rich history and culture. With its fertile soil and rich farmland, Augusta is known for its strawberries, blueberries, sweet potatoes, corn, and more. One thing that's not grown in the city is cannabis plants since citizens have very limited access to marijuana and quality cannabis products thanks to a harsh history of cannabis laws.
Medical marijuana is only legal in a very narrow sense and recreational marijuana is a no-go in every situation. Just like many other cities where weed is illegal, citizens can still legally purchase weed seeds. Even though you can't germinate or plant them in Augusta, it's always a good idea to learn more about the almighty marijuana plant!
Augusta Marijuana Laws
If you're looking to skip harsh cannabis laws, Georgia isn't the place for you because the state has a rather strict history of cannabis laws where proponents of cannabis prohibition have often led the charge. As a result, selling, purchasing, and possessing marijuana are strictly illegal across the Peach State. In some cases, possessing more than one ounce of marijuana is a felony.
But, different cities are starting to loosen up, including Augusta. In 2019, a state senator and county solicitor wanted to ensure people caught with small amounts of cannabis within city limits would not face jail time. Still, there remains no recreational cannabis market in Augusta or Georgia as a whole.
While many states at least have progressive cannabis laws regarding medical marijuana, once again, that's not the case in Georgia, where the medical program is extremely limited. In 2019, the governor signed a law to allow medical patients with a medical card to have access to cannabis oil with 5% THC or less, but not medical cannabis flowers. To be able to medical marijuana products a prospective patient needs to be cleared by a doctor and get a valid medical card.
However, there still isn't an abundance of cannabis dispensaries. In fact, it took until April 2023 for the state's first dispensaries to open.
Also in 2023, state lawmakers have continued to push for more progressive cannabis laws. Unfortunately, they stalled on enacting a licensing process for its medical marijuana program that would have expanded patient access to medicinal marijuana. The hope is one day soon there will be a legal cannabis market for both medical and recreational customers.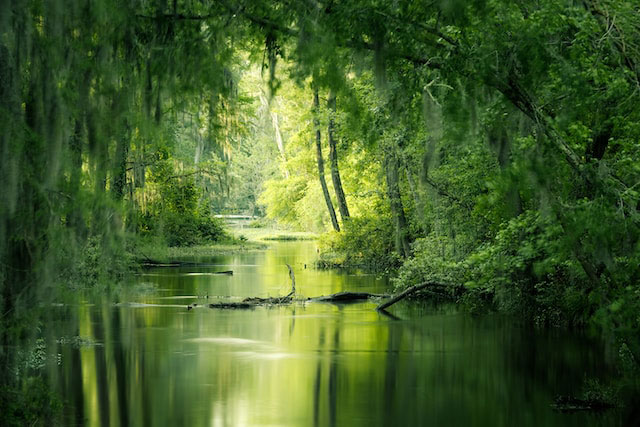 Benefits of Augusta Cannabis Seeds
Although you can't legally grow weed seeds in Augusta, you can still purchase them since these marijuana products are considered adult novelty items. Of course, you can't go walk into a local seed bank for weed seeds to find your favorite strains since they don't (legally) exist in Augusta. However, you can visit an online seed bank where you can find a wide selection of fresh high-quality marijuana seeds. Affordable premium marijuana seeds from seed banks can provide you with a higher germination rate since these pot seeds are fresh and mature, perfect for marijuana growers.
Types of Seeds Available
There is a wide selection of cannabis seeds available for sale, with literally thousands of quality marijuana strains accessible to customers to meet a range of needs. These premium seeds are just what you desire to achieve your perfect quality landrace and hybrid strains. All you have to do is consider the effects and characteristics you are looking for when it comes to your marijuana to make an informed choice. Even with such a wide range of cannabis seeds, some of the favorite strains from seed banks you can purchase are feminized and autoflowering seeds.
Feminized Marijuana Seeds
Feminized seeds are the perfect choice for growers who want to focus solely on female plants. With these specially cultivated cannabis seeds, they have been manipulated to ensure male plants don't grow. Because of this, you don't have to be concerned with cross-pollination, meaning you don't have to waste your precious time separating male and female plants.
Since these cannabis seeds produce mature and healthy marijuana plants, you'll get higher-quality cannabis compared to other seeds. Feminized strains are synonymous with their higher THC to provide smokers with greater potency and bigger effects for more enjoyable smoking sessions. Some of the popular choices for smokers are Atomic Northern Lights and Bubba Kush.
Auto-flowering Cannabis Seeds
For first-time growers, auto-flowering seed strains are an excellent idea. How come? Autoflower seeds require less work since they automatically flower and grow without the cultivator having to switch their light cycles. Compared to feminized seeds, autoflowering cannabis seeds are not photoperiod and can grow regardless of light or dark. In addition, these seeds grow much faster and can flower in as little as 7 to 10 weeks for quicker harvests.
Since autoflower plants grow shorter in stature, they are the perfect way to grow cannabis indoors without raising the suspicion of a nosy neighbor! With autoflower strains of marijuana, you can count on them to be more resilient to sudden changes in temperature than their feminized counterparts. Some easy-to-grow popular autoflowers include Red Congolese and UK Cheese.
Regular Marijuana Seeds
If you have a creative idea for an exciting new strain, then regular cannabis seeds are the perfect choice for you. With these seeds, you have an equal chance of immature plants growing into male or female plants. That means you can cross them to make new strains. Many recreational cannabis growers love these seeds for that very reason. Additionally, regular seeds are known to be stronger, hardier, and an excellent choice if you're looking for pest-resistant cannabis seed strains that can withstand the elements.
While these cannabis seeds have plenty of advantages, there are drawbacks. One of the biggest downsides is that growers can find cannabis cultivation difficult since these cannabis seeds require a bit more work since cross-pollination can occur.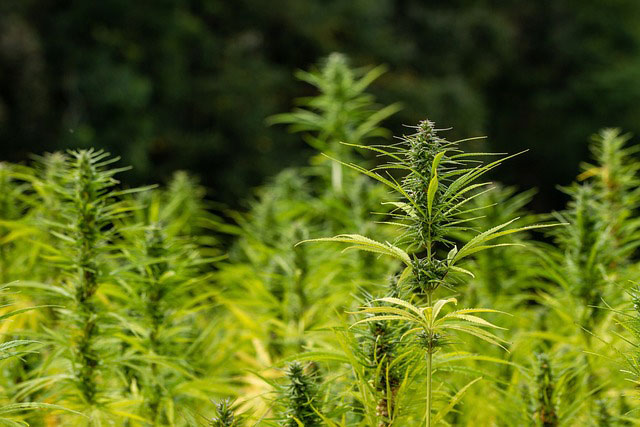 Medical Cannabis Strains
Although there is a wide variety of medical cannabis strains available, they all share one thing in common — they are extremely potent. Since they are cultivated to alleviate various symptoms and ailments, it's no wonder that these cannabis seeds have to be stronger. As the medical marijuana market continues to grow, the number of strains continues to expand to help more patients experience relief.
One note for outdoor cannabis growers: Since these mature plants are more potent they may have a stronger smell that could attract the attention of a nosy neighbor, so cultivate with caution! Better safe than sorry!
Quality of Cannabis Seed Products
When purchasing seeds from seed banks, you want to know they are of the utmost quality. As a purchaser, you want to ensure your customer satisfaction is a top priority. That's why you want to be able to verify that the online dispensary takes its lab testing, certification process, and quality control measures seriously.
Lab Testing and Certification Process
When choosing among trustworthy seed banks, you want to ensure that you get only carefully cultivated, lab-tested marijuana seeds. That means these seeds from seed banks go through an extensive certification process. They are tested to guarantee they don't contain any unwanted materials that could be harmful to a smoker's health.
These seeds are also tested to make sure there's nothing to impact germination and prevent them from sprouting into mature plants. After all, who wants to purchase seeds where they remain immature plants? During the certification process, testers will also look into the genetics of the seeds, so customers clearly know what they're getting when they make a purchase.
Storing and Preserving Augusta Cannabis Seed Products
Even with the best seeds from top-rated online seed banks, they're not worth their weight if you don't store them properly. You can't just place them anywhere and expect them to provide optimal results. First, you should keep them in their original packaging, which has been designed to keep your seeds in tip-top shape. If you're unable to, place your marijuana seeds in an air-tight, sealed container that will limit high levels of moisture and light that could negatively impact your seeds. Additionally, you don't want to have your seeds in extreme temperatures. So, don't go putting them out in the sun or in a freezer because you will regret it!
Choosing Your Seed Bank
When you're looking for top-rated online seed banks with a wide variety of cannabis seeds, then you're in luck, folks. Growers Choice Seeds is at your service! As one of the most reputable seed banks around with a long history of not only an extensive selection of strains but exceptional customer service, you can't go wrong. We ensure that customer satisfaction is a top priority to make you a repeat customer! Check us out today to see why Growers Choice is your favorite smoker's favorite online seed bank!
How do Augusta customers feel about Growers Choice Cannabis Seeds?
Love these guys, fast service, great seeds. Awesome! Love from Augusta!
 Our Most Popular Cannabis Strains