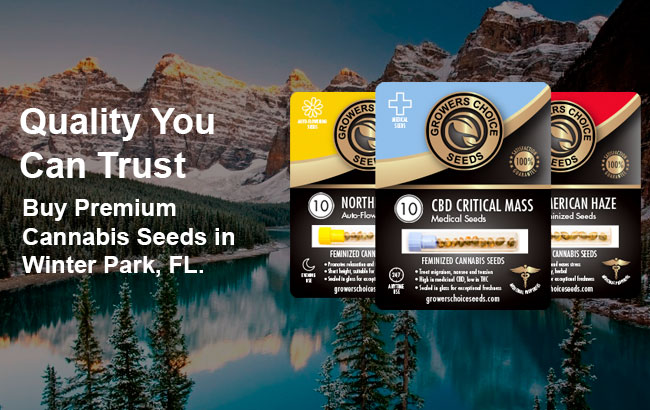 Buy cannabis seeds in Winter Park
The state of Florida made medical cannabis use legal back in 2015, when they passed their CBD-specific medical laws for patients. Interestingly enough, the state also made provisions for patients who have a terminal illness to take advantage of the medical benefits of THC strains (the psychoactive cannabinoid), provided they have a prescription from their doctor.
Our MJ seeds are shipped worldwide from our facility in Canada, and will be delivered directly to your US home address. For peace of mind, we also offer a stealth packaging option.
Cannabis seeds for sale in Winter Park, Florida
Are you ready to join the thousands of people who are using home-grown medical cannabis to treat their conditions? Find your Winter Park cannabis seeds online with us on our website, Growers Choice Cannabis Seeds. We carry a variety of both CBD (CBD Moby Dick) and THC (Mazar) cannabis strains that are both potent and easy to grow.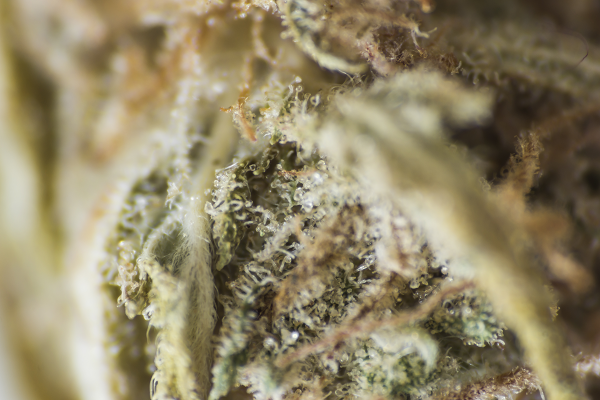 Are feminized cannabis seeds okay for older people to use?
Cannabis plants can either be male or female. It's the female plants that produce the resin-covered buds we consume. Male plants also produce buds, but these are for pollinating female plants. When you are only able to grow a limited number of plants, wouldn't you want to ensure that they all produce beautiful trichome-covered colas? Feminized cannabis seeds remove the guesswork from the equation, producing beautiful, sticky buds with tons of potential. Are they safe for consumption? Yes! Especially when you buy them from a reputed shop like Growers Choice Cannabis Seeds.
What are the benefits of pot consumption for older generations?
You may be surprised to learn that people over 50 are the fastest growing demographic of cannabis users. Why? We like to attribute it to access to information. As the scientific community continues to investigate the numerous benefits of incorporating cannabis into your healthy lifestyle.
What to do in Winter Park, Florida
Founded as a resort community for business magnates, Winter Park in Orange County, Florida is home to a number of beautiful and historic sites of interest. Start your visit at the Charles Hosmer Morse Museum of American Art or the Mead Botanical Garden. Make sure to stop by the Cornell Fine Arts Museum, or just spend a lazy day at the Albin Polasek House and Studio.
Keeping customers happy, one order at a time
You really get what you pay for when you shop with Growers Choice. I'm so impressed by the quality of the beans, they germinated within a few days and now I have some beautiful plants that I'm about to harvest. I'd recommend Growers Choice to anyone looking for a reliable seed shop with good prices and excellent customer service.
Most Popular Cannabis Seeds