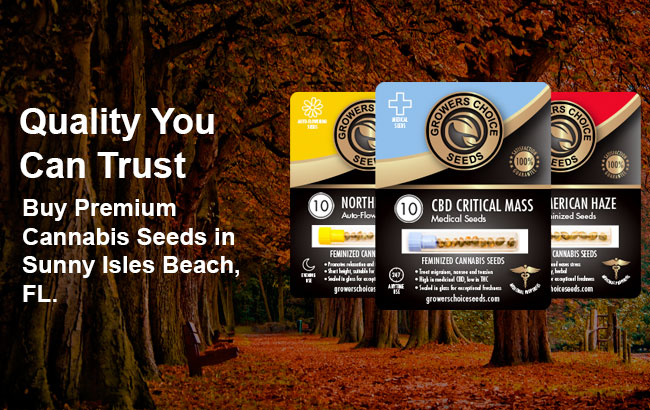 Cannabis in Sunny Isles Beach, Florida
Sunny Isles Beach residents have been legally able to take advantage of the state's medical CBD laws since they were passed in 2015. These laws give residents the ability to use CBD cannabis to treat cancer, muscle spasms and seizures. Additionally, they made an allowance for terminally ill patients to use THC cannabis if they have received a prescription.
Buy cannabis seeds in Sunny Isles Beach
When you're ready to start planting your medical MJ garden, you can get your high quality Sunny Isles Beach cannabis seeds from Growers Choice Cannabis Seeds. Peruse our selection of cannabis strains online for auto-flowering seeds like Cheese and Tangerine Dream.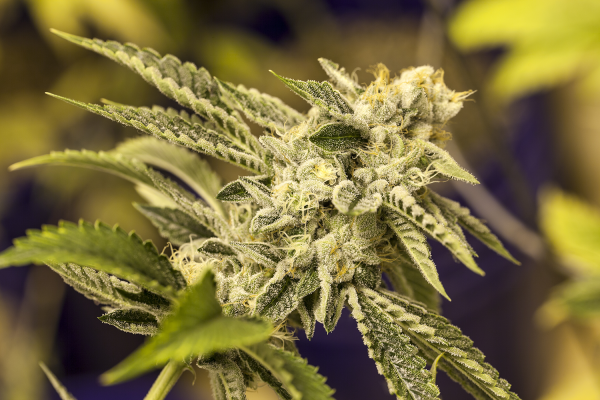 Cannabis seeds for sale in Sunny Isles Beach
We believe in our product, and every purchase comes backed by our 90% germination guarantee. If your seeds don't germinate we will gladly replace them free of charge. For any customer worried their seeds might not make it from our offices in Canada to their US home address, we happily offer stealth packaging to give you peace of mind.
Can I grow auto-flowering pot indoors?
Growing cannabis is easy. Growing good, high quality cannabis? Now that's a different kettle of fish. It's not an insurmountable feat, but you will need more than a pot and a watering can if you want to get the fat, healthy buds you dream about. Once you've set up your https://www.growerschoiceseeds.com/building-grow-room/ grow room, you'll want to pick out high quality cannabis seeds, like those available at Growers Choice Cannabis Seeds.
If you're a new grower, you may be curious about the term "auto-flowering", which you'll see often when researching cannabis strains. Cannabis plants are photoperiod, meaning they will enter their flowering stage when the light cycle changes to about 12 hours daylight, 12 hours of night. Auto-flowering strains have simply been bred with the least known cannabis variety, ruderalis, which grows flowers in conditions that are nearly 24-hours of light. This makes them excellent options for indoor growers who have less control over light schedules, and beginners.
What's the best way to grow cannabis indoors?
There is no one right way to cultivate your indoor cannabis, though you will most likely prefer one method over the other. Of our favourite grow set-ups, we think the screen of green and sea of green methods are excellent, and they lend themselves well to small spaces. You can also do a https://www.growerschoiceseeds.com/growing-with-hydroponics/ hydroponic set up, which involves planting your cannabis seedlings directly into water.
Sunny Isles Beach, Florida is Spring Break Headquarters
Home of MTV's annual "Spring Break" celebration at the local Newport Beachside Resort, Sunny Isles Florida is located on a barrier island in northeast Miami-Dade County. Visit the Newport Fishing Pier, spend time in one of the beautiful local parks like Gilbert Samson Oceanfront Park, or just stroll down Collins Avenue for great food and shopping.
Customers in Sunny Isles Florida love our seeds
Great service from these guys, everything went smoothly on their end. I am happy with the products, I grow inside and prefer feminized or auto-flowering seeds. They shipped no problem, no issue with customs. And all germinated. I will surely order from Growers Choice again!
Most Popular Cannabis Seeds