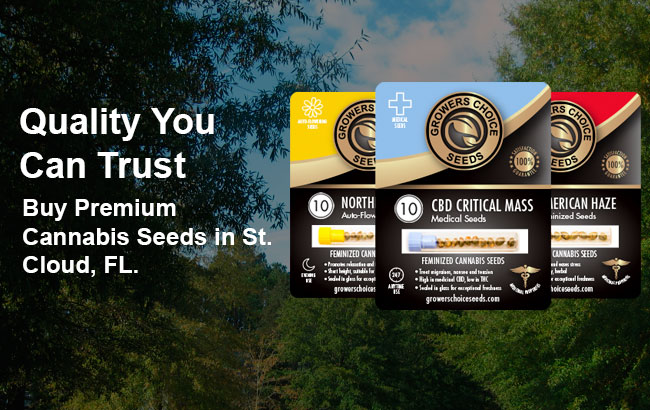 Cannabis seeds for sale in St. Cloud, Florida
Are you ready to break into the world of home-grown cannabis? You're in good company, and at Growers Choice Cannabis Seeds, we want to make sure you're prepared with the highest quality St Cloud cannabis seeds available. Visit our online shop and peruse our stock of world-class cannabis strains like Northern Lights and Mazar.
Buy cannabis seeds in St Cloud
In 2015, the state of Florida passed their medical cannabis laws with a focus on CBD cannabis, simply because of its lack of psychoactive effects. Terminally ill patients, however, are allowed to use THC-heavy cannabis strains provided they have been prescribed by a physician.
What to see in St Cloud, Florida
St. Cloud is a city in northern Osceola County, Florida. Even though it is close in proximity to the hustle and bustle of Orlando, it's a relatively quiet destination, and was founded as a retirement community for Civil War era veterans, earning the nickname "The Friendly Soldier City". Here, we recommend you visit the St. Cloud Heritage Museum or the Reptile World Serpentarium.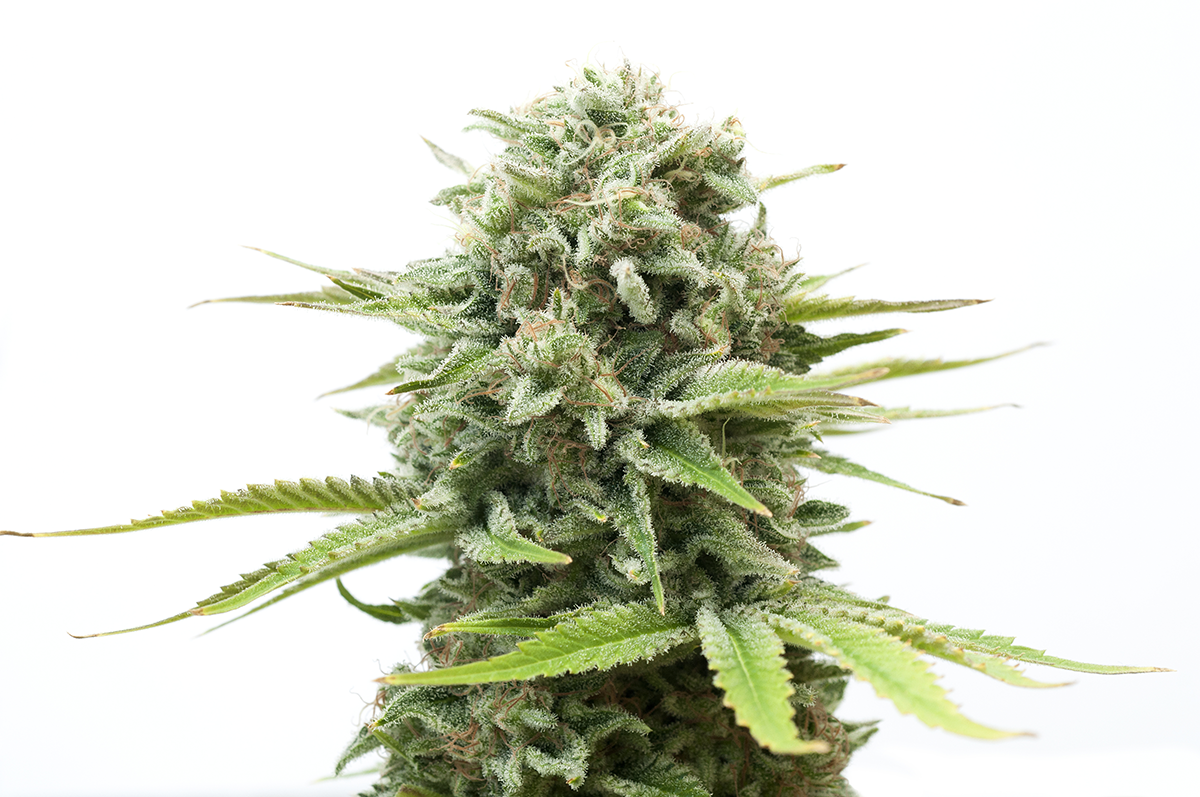 Are there kinds of cannabis that wont get me high?
One of the major stumbling blocks to people not giving cannabis the old college try is because they're afraid of getting high. True: the stereotype of the lazy stoner is grounded in reality, but there are many different strains of cannabis, and not every one of them packs that characteristic psychoactive side effect.
Within cannabis you will find chemicals that are responsible for producing the tell-tale reactions in the human body. These chemicals are called cannabinoids, and they work so well for us because they mimic chemicals that are produced by our own built-in endocannabinoid system. While tetrahydrocannabinol (THC) is behind that "high" stoners are looking for, cannabidiol (CBD) provides a host of medical benefits without the hallucinations. In fact, CBD can effectively block the uptake of THC when both are present.
What is CBD cannabis good for?
Talk to any cannabis proponents and they'll be able to rattle off a laundry list of the numerous medical benefits associated with CBD. The medical community has begun to recognize these as well, and studies into its effectiveness and clinical applications are on-going.
We like it when are customers are pleasantly surprised
I was pretty nervous about placing my first ever seed order, I've heard the horror stories. But I spent the money and I got my seeds in the mail about 5 days later. The stealth packaging was pretty neat, I wasn't expecting it to be so good! The staff were really friendly, they had no problems putting up with my newbie questions, answered in reasonable time. And I think their prices are pretty decent, you definitely get what you pay for. Quality. I'll be ordering from them again.
Most Popular Cannabis Seeds