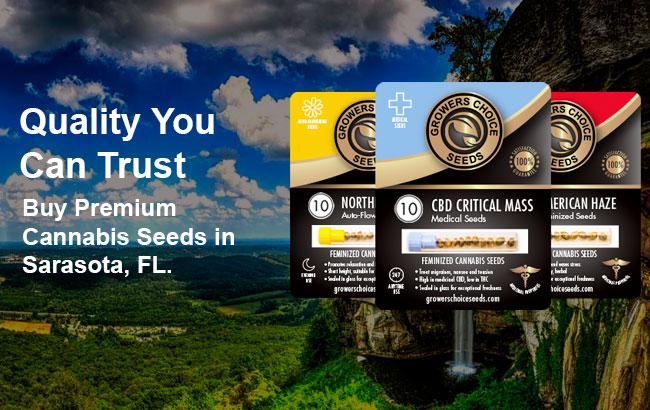 Are medical cannabis seeds legal in Sarasota, Florida?
In Florida, medical cannabis use has been legal since 2015 for patients with cancer, muscle spasms, and seizures, although the focus has been on CBD-rich strains. There has been a provision made, however, for terminally ill patients to use high THC strains, as long as they have been prescribed by a physician.
Buy cannabis seeds in Sarasota
For world class indica and sativa strains, Growers Choice Cannabis Seeds is your one stop shop for high quality Sarasota cannabis seeds. We have carefully curated our selection of pot seeds, each of which is cultivated and cared for by one of our expert horticulturalists. Worried your shipment will be lost in transit? We happily offer a stealth shipping option, get more information from one of our knowledgeable support staff.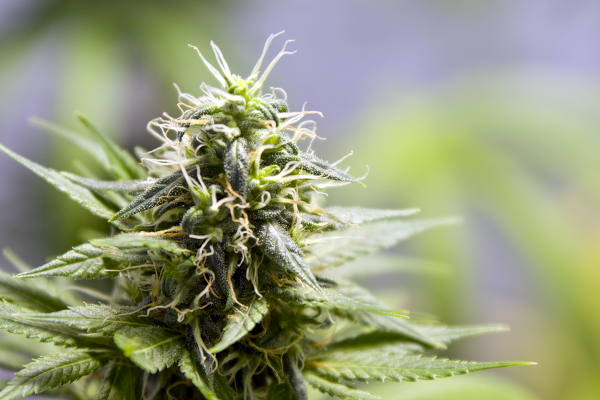 What does it mean to decarboxylate cannabis?
When you're looking for a good cannabis strain, you'll be researching the percentage of THC or CBD contained within that strain because these are the chemicals that provide those sought after medicinal or psychoactive effects.
What you don't know, however, is that raw cannabis plants – those that haven't been dried and cured – don't actually contain any THC or CBD. These compounds are only formed when you "decarb" your plant. Decarboxylation, or "decarbing" is simply the process of heating up cannabis to "activate" the chemical compounds.
Smoking or vaping your cannabis is enough to cause decarboxylation, but if you want to make cannabis edibles, you'll have to decarb the plant before you do so. (Unless, of course, you want to take advantage of cannabidiolic or tetrahydrocannabinolic acids by juicing your raw plants).
How do I know which cannabis seeds to buy?
There are just about 800 different strains of cannabis, with new ones popping up all the time, so we understand that it can be overwhelming when you're venturing into the world of weed for the first time. But your experience with cannabis is going to be unique and personal, and it all depends on what exactly you're expecting from it.
Sarasota, Florida is renowned for entertainment and relaxation
Sarasota, Florida is known for its plethora of fantastic cultural and environmental amenities. The Ringling museum is one of the area's top attractions. On South Palm Avenue, you'll find the Marie Selby Botanical Gardens, and near downtown Sarasota you'll find the islands of Siesta Key and Lido Key, in the Gulf of Mexico, with white sand beaches that are known world wide.
What do customers in Sarasota have to say about Growers Choice Cannabis Seeds?
Bought 5 strains, 3 packs, super pleased with the quality. Germed 4 different strains about 8 weeks ago, all are nicely vegged and I'm planning on a healthy harvest. All in all, I'm happy with Growers Choice. I recommend this shop.
Most Popular Cannabis Seeds