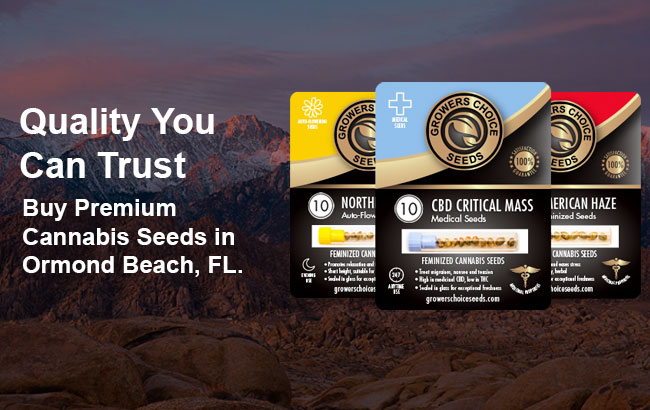 A few facts about Ormond Beach, Florida
If you're heading to Volusia County, Florida make sure to make a stop in Ormond Beach, one-time winter residence for oil magnate John D. Rockefeller. You can still visit his home, the Casements mansion. Ormond is home to Tomoka State Park and Bulow Creek State Park, as well as the Ormond Memorial Art Museum and Gardens.
Buy cannabis seeds in Ormond Beach, Florida
When you're ready to start your cannabis growing project, make sure you start with the highest quality seeds available, like those found online at Growers Choice Cannabis Seeds. We carry popular world-class cannabis strains, like Northern Lights and Jack Herer.
Cannabis seeds for sale in Ormond Beach
Carefully cultivated by our expert team of horticulturalists, our pot seeds are sealed in medical grade packaging and shipped from our Canada headquarters to your US home address.
Floridian residents with a fear their cannabis seeds might not make it in the mail can rest easy when they opt for our stealth packaging – we haven't lost our beans yet!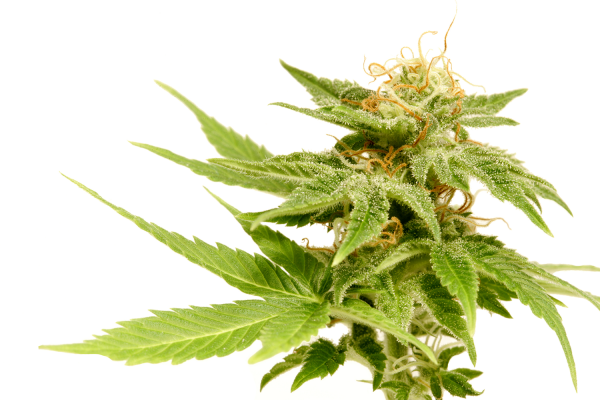 What does it mean to super crop your cannabis?
Super cropping is a technique of high-stress training (HST) where you stress the plant by slightly "hurting" it in an intentional way. This can result in your cannabis growing bushier with more buds and potentially higher THC levels.
Interestingly enough, the THC that occurs naturally in cannabis is produced by the plant for protection. In the wild, THC may act as a deterrent for predators that might consume the seeds and keep the plant from reproducing. When cannabis plants are stressed, they put their cannabinoid production into overdrive, as what might be seen as a last resort to protect itself.
Why should I super crop my cannabis plants?
Aside from producing smaller, more controlled and more potent cannabis plants? Is there any other reason? Super cropping is a relatively easy technique, even for newcomers, as long as you carefully follow a few instructions.
Start by choosing the branches you want to super crop, specifically during the vegetative state, once the plant has developed a number of healthy branches and is growing well. Choose older branches that are still bendable, on branches that are still green. Squeeze and bend the branches to damage the inner tissue without damaging the outer skin. Wiggle the branch between your fingers until it feels loose and you can slowly bend it and secure it in place with a twist tie or tape.
In this new bent spot, a "knot" show develop, which will transport more water, nutrients and other good things throughout the plant.
Happy customers in Ormond Beach are recommending us!
Growers Choice is great, they stand by all their orders. I've had some great success with their seeds, 100% germination. I love their strains. Yeah, I tell everyone. Buy from Growers Choice! You won't regret it!
Most Popular Cannabis Seeds