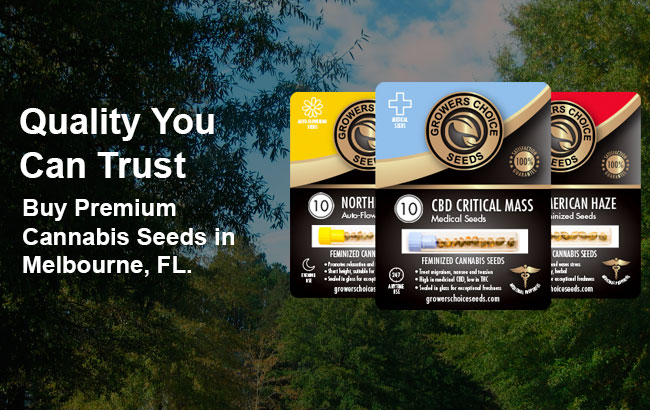 Things to do in Melbourne, Florida
In Melbourne, Florida, you can do like the locals do. Fishing is a popular past-time at spots like Lake Washington and along Indian River, a long brackish lagoon part of the Indian River Lagoon system. Not up your alley? You can also check out the Brevard Zoo or the Foosaner Art Museum.
Buy Melbourne cannabis seeds
To take advantage of CBDa, you'll need to ingest cannabis in its raw form, as heating the plant material starts the process of converting CBDa to CBD. The best way to consume raw cannabis is as juice, and if you want to juice, we recommend growing your own cannabis from healthy, fresh cannabis seeds cultivated in your own garden.
Can I ship cannabis seeds to Melbourne?
Yes! Growers Choice Cannabis Seeds regularly ships high-quality pot seeds across the border to Florida residents. Medical cannabis use has been legal in Florida since 2015, and used to treat certain ailments. If you're concerned your seeds will be confiscated in transit, simply select our discreet shipping option at the time of checkout.
What cannabis should you juice? Consider cannabis strains that are higher in CBD, like our CBD Blueberry and CBD Moby Dick, both of which feature higher than average concentrations of CBD.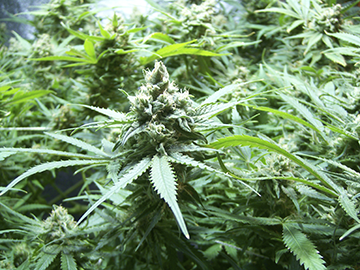 What's the difference between CBD cannabis and CBDa cannabis?
When it comes to cannabis, the medical community has only just begun to scratch the surface of how useful this plant can be for patients. Cannabis contains over 400 chemical compounds, of which we only know very little about.
You may be aware of CBD, a cannabis compound associated with a wide host of clinical applications without the characteristic high associated with weed. But you may not have heard about CBDa, or cannabidiolic acid, and the benefits it provides.
Cannabis seeds for sale in Melbourne
The difference between the two is simple. CBD is derived from CBDa – when raw plant material is burned, a process called "decarbing" occurs, converting CBDa to CBD.
What are Melbourne customers saying about Growers Choice cannabis seeds?
Can't complain about anything. The customer service was tops, and my seeds made it here from Canada quick, all safely packaged. My first order with Growers Choice but it definitely won't be my last.
Most Popular Cannabis Seeds