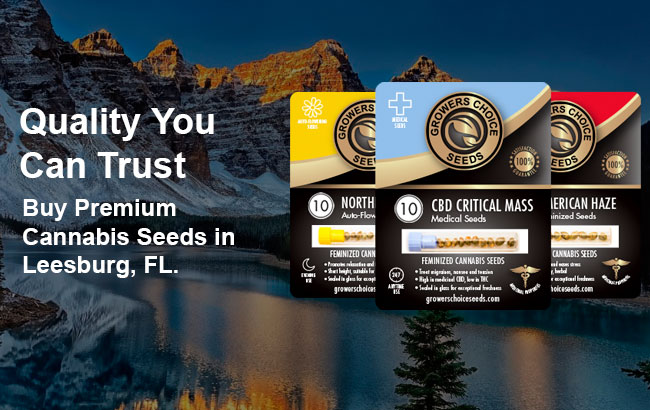 Buy cannabis seeds in Leesburg
Leesburg patients are legally allowed to use medical CBD cannabis for cancer, muscle spasms, and seizures, while terminally ill patients can also take advantage of the medical benefits provided by THC, if they've received a prescription from their doctor. For the best quality Leesburg cannabis seeds available to you, shop online with Growers Choice Cannabis Seeds.
How do I get cannabis seeds in Leesburg, Florida?
Millions of people around the world are growing medical cannabis at home for personal consumption. Why? From insomnia to cancer treatments, this potent plant has been proven an effective alternative therapy for a wide range of symptoms and conditions, and cannabis proponents know that the safest way to consume it is to start by cultivating it yourself.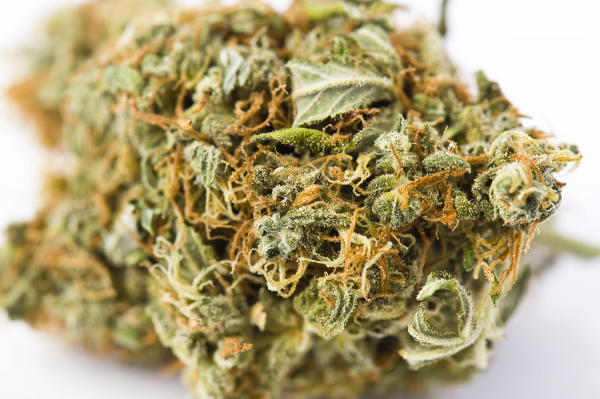 Cannabis seeds for sale in Leesburg
Peruse our online catalog for popular strains like White Widow or Great White Shark. Our seeds are carefully packaged in medical grade glass vials before being shipped from our offices in Canada, and delivered directly to your doorstep. We stand behind our products, and offer a 90% germination guarantee, and will happily ship your seeds in discreet packaging if you're worried about you cannabis seeds being confiscated by customs.
Can dried and cured cannabis go moldy?
If dried, cured, and stored correctly, your home-grown cannabis (cultivated from seeds like those available on Growers Choice Cannabis Seeds) can last for up to two years, if not longer. Correct storage, however, is crucial to ensuring your cannabis stays at the right moisture levels, though opening and closing the container you've placed it in will change the humidity, and can put your pot at the risk of developing mold.
There are two types of mold cannabis growers need to worry about: the first and most commonly known is "bud rot" or Botrytis cinerea, the second is Aspergillus. Bud rot works from the stem of the plant outwards and will eventually kill the bud. It occurs when there is poor air circulation around your growing plants.
Aspergillus, on the other hand, is more insidious, and can even be found in high concentrations in the air. These spores can wreak havoc on the lungs of immune system. It's commonly found in soil with high moisture content, but also the buds of the plant itself. It will affect your cannabis during storage.
What's the best way to keep my store pot from going moldy?
The best way to prevent mold forming in your cannabis during storage is to ensure that it is placed in a consistent dry environment. This usually means an airtight jug or jar, but when you want to guarantee your cannabis stays dry and mold free, include a humidity packet or desiccant in the storage container.
Enjoy the history of Leesburg, Florida
The city of Leesburg is located in central Florida, at the head of the Oklawaha River system. Today, Leesburg is known as a popular retirement destination. Leesburg makes for great sightseeing: visit the Leesburg Heritage Museum, which houses examples from Leesburgs 157-years as a city. The Mote-Morris house is nearby, and an excellent example of Victorian architecture. Bourlay Park offers an authentic experience, or visit the Lake Griffin State Park for fun outdoor activities.
Our customers in Leesburg love us, and we love them!
I have ordered through many seed stores and I'm always looking for quality customer service. I have found I'm most happy with my overall experience, as well as the product, when I order from Growers Choice. I've just about doubled my success rate and growing quality with Growers Choice! No, they're not paying me to say this. I just really love them!
Most Popular Cannabis Seeds