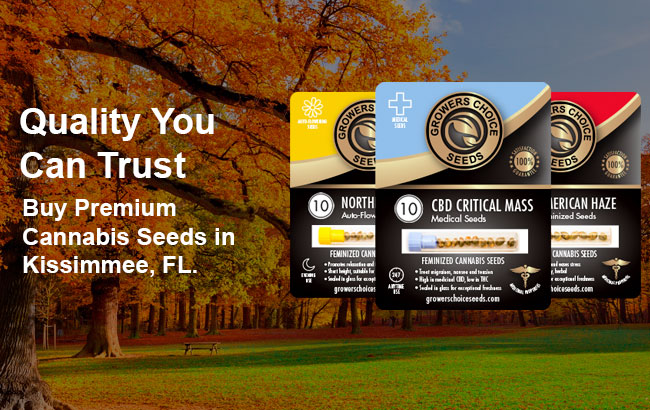 Cannabis seeds for sale in Kissimmee
Not all cannabis strains are created equal and some will be easier for newbies to cannabis growing. Our auto-flowering Northern Lights is a popular indica strain that can be harvested in about 8 weeks.
Cheese is an easy to grow sativa strain that will provide a decent yield in about two months of growing.
Can I get cannabis seeds in Kissimmee?
Floridians have been using medical cannabis to treat a handful of qualifying conditions since 2015. If you want to purchase top-notch Kissimmee cannabis seeds, shop online with Growers Choice Cannabis Seeds. We've lined our shelves with a selection of world-class weed seeds, with the intention of providing our customers with a high quality product that will produce high-quality medicine for personal use.
We know many customers are concerned about their cannabis seeds being confiscated as they make their way across the Canadian border to their US home, and happily offer a discreet shipping option. Peace of mind at no extra cost.
Tons of fun in Kissimmee, Florida
If you're looking for fun, Kissimmee, Florida is the place to be. Head to neighboring Legoland, Busch Gardens, or Gatorland. View the World's Largest Orange at Orange World, or zipline across the Everglades. For excellent shopping, spend the day at the Florida Mall or the Mall at Millenia.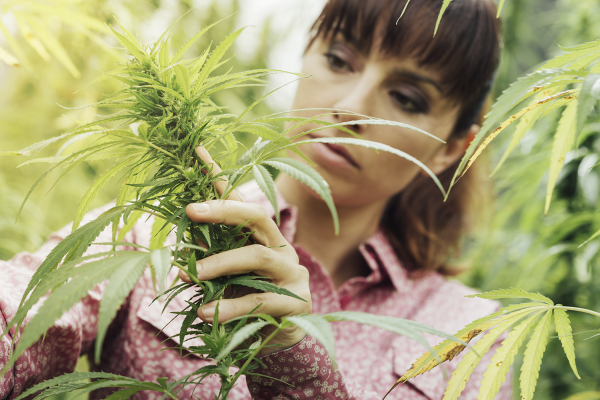 Can pruning help me grow more potent cannabis?
Pruning is a great practice to help maintain the health of your plant while it's growing, but it's definitely a good technique to employ when you're looking to pack a more powerful punch into your cannabis flowers.
When you prune your cannabis plant, you're effectively telling it where to put its energy to maximize growth. Start pruning once the plant takes on a busy shape. You want the plant to take a shape that will define the canopy by removing unnecessary portions.
Tip: Don't prune your plants more than 2-3 weeks into the flowering stage, as it can cause the plant to start producing vegetative growth, which can hurt the final yield.
What's the best way to prune cannabis?
Using a sharp, clean pruning tool, you can begin to remove the branches and buds that aren't receiving enough light. There are three things to prune away:
Remove the larger branches first, which makes room for you to do the more detailed work.
Branches that are growing up into the middle of the plant can be removed, as they will never be as strong as the sections receiving full light.
Once these extraneous branches have been removed, you can work on removing bud sites from areas that receive little to no light, near the bottom of the plant and lover halves of the canopy branches.
Customers in Kissimmee rave about Growers Choice Cannabis Seeds
Growers Choice has a good selection, very fast shipping… Love their stealth option. I had a small issue and they resolved it quickly. I'll be visiting again.
Most Popular Cannabis Seeds