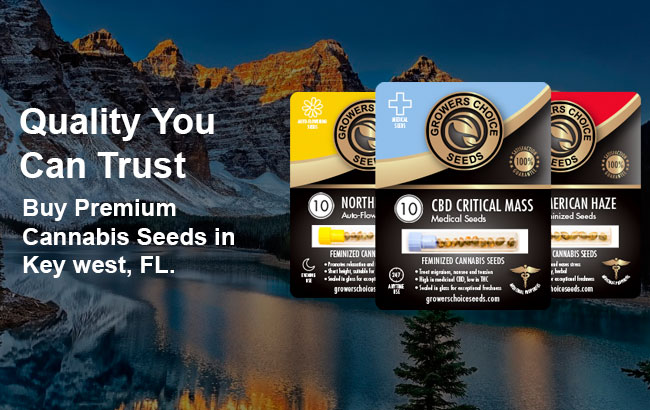 Cannabis seeds for sale in Key West
Legally, medical CBD cannabis has been available for residents of Key West since 2015 when the state passed their CBD-specific cannabis laws for patients. Patients with a terminal illness are allowed to use THC cannabis strains if they are prescribed by a doctor.
Buy cannabis seeds in Key West
At our headquarters in Canada, we cultivate and carefully package your seeds before shipping them out to your US address. We know there's a concern that cannabis seeds will be confiscated in transit – customs officers on the lookout! – but our stealth packaging should put your mind at ease. Every purchase comes backed by our 90% germination guarantee – if your seeds don't germinate, we'll gladly replace them at no cost to you!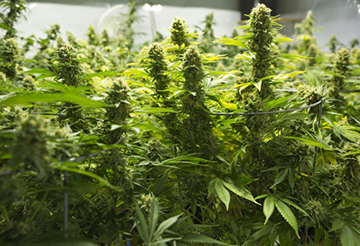 Does cannabis need to be grown in a certain temperature?
Unlike roses or orchids or some other types of house-grown plants, weed is a relatively easy-to-grow plant. It's right there in the name! But when you're growing cannabis for personal consumption from high quality seeds, like those sold online at Growers Choice Cannabis Seeds, there are a few factors that need to be taken into consideration to ensure you get safe and potent pot come harvest.
Cannabis plants thrive best in room temperature when grown indoors, with the air not too dry and not too humid. We're talking between 70-85 degrees Fahrenheit when the lights are on, and slightly cooler at night when the lights are off. Too hot or too cold temperatures tend to slow down the growth of the plant, and exposing your plants to freezing conditions could shock or kill it. Additionally, some strains are more susceptible to types of mold when it's cool or damp. Keep the conditions too hot and you may be in for infestations from spider mites, mildew, root rot, and more.
How do I set up a good pot grow room?
Setting up your grow room is relatively easy, though you'll have to get your hands on a few things before you start. Obviously, you'll want to peruse our virtual shelves for your world-class Key West cannabis seeds. Choose from popular strains like Tangerine Dream and Super Silver Haze.
Key West is the jewel of Florida
We know you've heard of Key West, Florida, famed location of the Florida Keys, and the county seat of Monroe County. One of the most popular attractions here is a concrete replica of a buoy at the corner of South and Whitehead Streets, which claims to be the southernmost point in the United States. The best things to do in Key West are environmental and educational. Check out the Dry Tortugas National Park, the Ernest Hemingway House or Mallory Square, a bustling plaza with famous sunsets.
Customers in Key West love recommending Growers Choice
It speak volumes to me that the customer service here is always friendly and helpful, and they get back to you pretty quickly, within 24 hours has been my experience. My order came within 5 days, great deal, beautiful looking seeds. I'm happy, I recommend them.
Most Popular Cannabis Seeds