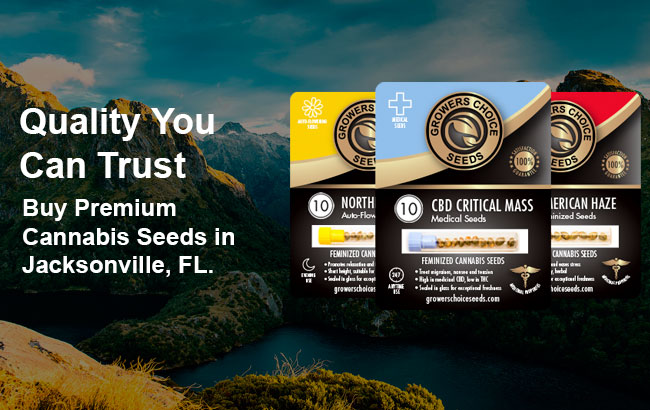 While medical patients can use marijuana for a range of medical conditions in Jacksonville, residents can't enjoy marijuana for recreational purposes in Florida. The state has taken cannabis prohibition so seriously that it doesn't seem like it will be legalized anytime soon. While there have been attempts at cannabis reform, they've been shot down several times due to Florida's history with cannabis. However, that hasn't stopped cannabis advocates from giving up!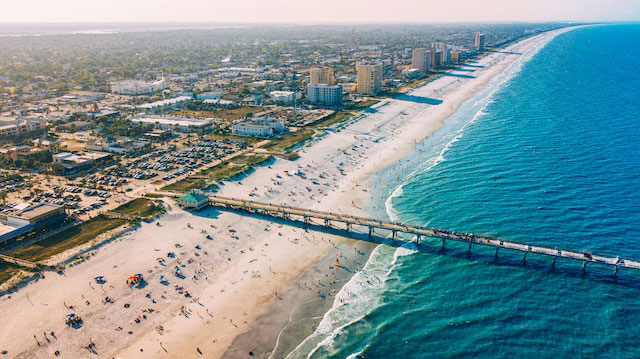 Marijuana in Jacksonville, Florida
When you think about Jacksonville, Florida, it probably conjures up images of sunshine, sandy beaches, and sparkling water. You probably also think about relaxation since it's a top vacation spot as the county seat of vivacious Duval County. If you plan to visit and enjoy the beauty of Jacksonville Beach, don't plan on enjoying recreational marijuana. That's because the state takes cannabis prohibition seriously and has a long history with cannabis to keep it out of the hands of its residents.
On the other hand, patients with various medical conditions can use marijuana for its medical benefits to alleviate their symptoms. Despite the state's contentious history with cannabis, marijuana advocates continue to move the needle forward to get real reform on the table. In the meantime, residents can purchase weed seeds since they're considered adult novelty items. Read ahead to learn about cannabis history in the state, current cannabis laws, and types of seeds for sale in Florida.
Marijuana Laws in Florida
Since the 1930s, Florida has been adamant about cannabis prohibition. This was in part due to an infamous murder case where a young man murdered his family. Although the perpetrator had a history of mental health issues, the police and the media quickly blamed the influence of weed, which was false. However, this started Florida's sordid cannabis history. Many didn't believe that cannabis should be an option for residents because of the psychoactive effects of THC. The marijuana scare was in full effect!
Since that time, cannabis advocates have argued that marijuana isn't the danger that many have made it out to be. Over the past few years, several acts to legalize cannabis have stalled. Consequently, Florida's current cannabis laws remain among the strictest in the United States despite hard work by cannabis advocates.
Right now, you can face time in jail for marijuana possession. If you're caught with 20 grams or less, it's a misdemeanor that can get you up to one year behind bars and a maximum fine of $1,000. Possessing between 20 grams and 25 pounds can get you some major time in jail, up to five years. Additionally, if you are caught with a bunch of weed plants, you can be charged with a felony. Less than 25 cannabis plants can get you time in jail. From 25 to 300, that's a felony that can land you 15 years behind bars.
If you have a "criminal" history with cannabis, subsequent crimes can be enhanced. Unlawful cannabis sales are also a serious crime in the state. Even less than 20 grams can net you a misdemeanor and up to one year of jail time. Due to its reputation as one of the harshest cannabis states in the United States, the bottom line is to leave recreational weed alone in Florida!
Medical Marijuana
While recreational users don't have access to marijuana strains in Jacksonville, medical patients do. Beginning in 2014, the state allowed medical marijuana patients to access low-THC, high-CBD oil for limited medical conditions to improve their health without providing mind-altering effects. While many wanted to see the headline, "Florida Expands Medical Cannabis," that wasn't the case because the state failed to pass a wide-ranging medical marijuana bill that same year.
However, in 2016, the medical cannabis community cheered as the Right to Try Act was approved to allow medical marijuana patients with terminal illnesses to have access to cannabis. Later that year, voters approved an amendment to fully legalize cannabis for medical marijuana patients with a wide range of debilitating conditions.
Once medical marijuana patients get diagnosed with a qualifying debilitating condition, they can go through the application process. They can use either the state's portal or mail-in application to apply for a medical marijuana card, which will allow them to visit their closest medical marijuana dispensary to purchase medical-grade premium strains. Cardholders can only purchase their strains from licensed dispensaries. Those without access to dispensaries can use their medical cards for online delivery of their favorite strains.
Cannabis Industry in Florida
Despite the illegality of Florida cannabis, there's still a growing cannabis culture that's driving the booming cannabis industry for medical marijuana patients. The program has expanded to accommodate more patients to ensure they have the perfect strains to access their medicinal benefits.
Despite more progressive cannabis laws being enacted across the country and a growing cannabis culture, Florida is in the minority given its cannabis history. Unfortunately, since recreational adult-use cannabis isn't legal, the Florida cannabis black market has become a problem. While consumers might enjoy the psychoactive effects of these products, they often get inferior products that could be harmful and land them in serious legal trouble.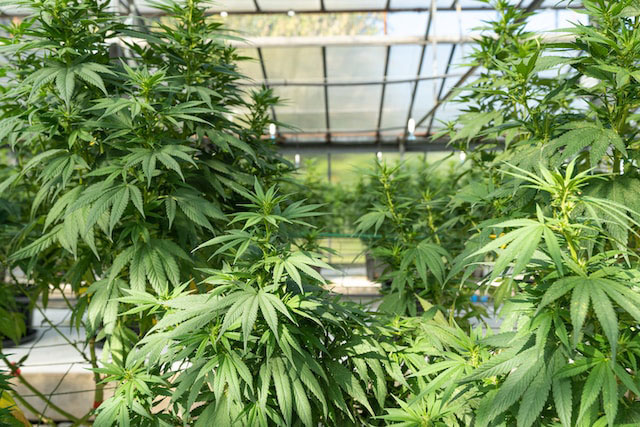 Types of Available Cannabis Seeds
Although cannabis cultivation is booming across the country, it's still not legal in Jacksonville. However, an option for residents is purchasing quality marijuana seeds from trustworthy seed banks. While there are various pot seeds for sale, the most popular choice are regular, autoflowering, and feminized marijuana seeds from seed banks to grow a large variety of strains.
Regular Cannabis Seeds
Regular cannabis seeds are the perfect option for residents who want to get into some cross-breeding. These cannabis seeds are all-natural and have a 50/50 chance of producing both male and female plants. As a result, cultivators can cross them to produce their perfect strain that provides their optimal THC potency levels for mind-blowing effects. Additionally, these are highly tolerant cannabis seeds, resistant to various pests, diseases, and more.
Autoflowering Cannabis Seeds
When looking for high-quality cannabis seeds for hassle-free growth, autoflowering seeds are perfect since they are fast-flowering, meaning you don't have to deal with lengthy flowering times. Since autoflowering seeds are non-photoperiod, you don't have to change up the light schedule to enable them to move from the vegetative to the flowering stage. The auto-flowering cannabis plant doesn't take up as much space as its feminized photoperiod counterpart.
Autoflower strains are also known for their premium quality and are often feminized to produce only female plants. These strains are often used for their medical benefits due to their higher CBD levels.
Feminized Cannabis Seeds
Feminized seeds are the perfect option for cannabis cultivators who only want to grow female plants. These healthy plants produce high-quality, potent buds that are laden with THC to provide mind-altering effects. These seeds also provide beginning growers with ease of growth since you don't have to worry about cross-pollination since there are no male plants. Under optimal conditions, feminized strains produce bountiful yields with astounding genetics. Additionally, these are some more pest-resistant seed strains.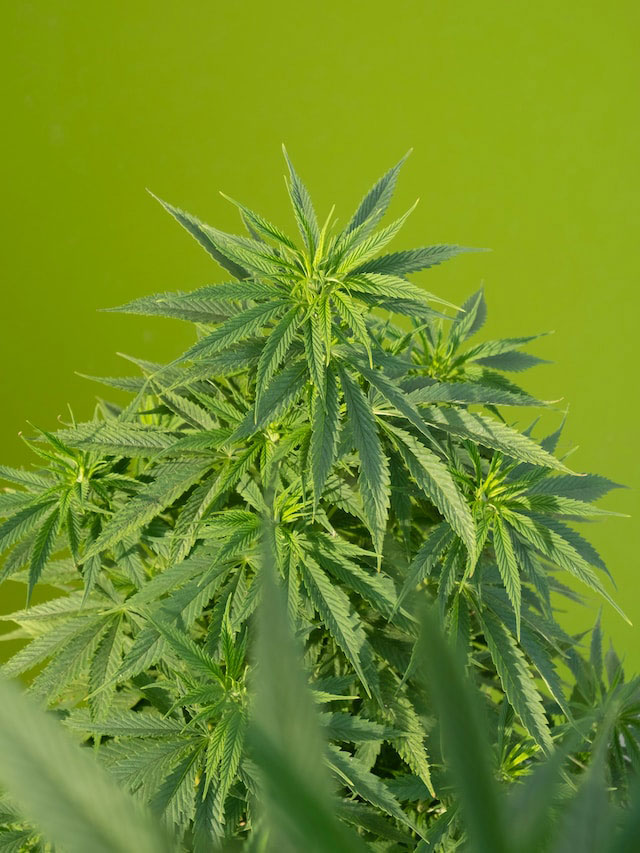 Sativa vs. Indica
People often have to choose between indica and sativa strains, so it's important to be able to differentiate between the two forms of cannabis. Sativa strains are known to provide users with energy and upliftment. These strains also can help smokers focus better, making them ideal for daytime use.
Unlike sativas, indicas are more suitable for nighttime since they are highly sedating to help you unwind after a long day. They are known to give you that couch-lock feeling where you can expect to remain on the couch for hours. You should also have snacks nearby since indica is the form of weed that will increase your appetite.
You can also choose hybrid strains that are indica-dominant, sativa-dominant, or something well-rounded with 50/50 of each. Hybrids are popular forms of cannabis at licensed dispensaries in Jacksonville and throughout Florida.
Where to Buy Marijuana Seeds
Since you want to join the growing group of cannabis cultivators across the United States, you will need to get your hands on some world-class cannabis seeds from a reputable online seed bank. For a convenient shopping experience with a highly-regarded online seed bank, the name to know is Growers Choice! As one of the most trustworthy seed banks around, you can count on Growers Choice cannabis seeds.
To suit any budget, we offer affordable prices on all our quality pot seeds to ensure you can always get your hands on top-rated seed strains. Since we offer various payment options, you'll enjoy an easy-going experience! We carry everything from the most popular to the obscure, so you don't have to worry about not finding the top-shelf cannabis of your dreams!
We believe in discreet packaging so nobody ever knows what goodies you have in store! With our fast shipping, most customers can count on a 5-7 day delivery time. Plus, you'll love the germination guarantee we offer on our Growers Choice cannabis seeds. Your weed garden will thank you for choosing Growers Choice as your perfect option!
Three Top Strains in Jacksonville
Bruce Banner Feminized Seeds – a legendary seed strain with astounding genetics that's a super strong and potent sativa-dominant with a high THC content that provides a relaxing experience
Ghost OG Feminized Strains – a notable strain that's a heavily indica-dominant hybrid with an uplifting heady effect that relaxes the body and relieves stress
Presidential Bubba Kush Feminized Seeds – one of the most popular top-shelf seed strains with astounding genetics from the legendary parents, OG Kush and Bubble Gum
In Jacksonville, Growers Choice cannabis seeds are the cream of crop
Never shopping for cannabis seeds with another company. The prices are a little higher, but you get what you pay for. I've had 100% success with all my seeds, and I've grown some outside and some inside.
 Our Most Popular Cannabis Strains