One thing that's not at home in Homestead, Florida is recreational marijuana since it's been banned in the state for decades. You can face serious consequences if you reach for your favorite cannabis strains. There is some good news, though–patients can access medical marijuana to treat a range of health conditions. On another bright note, the state has made cannabis seeds legal for adults as long as they don't cultivate them!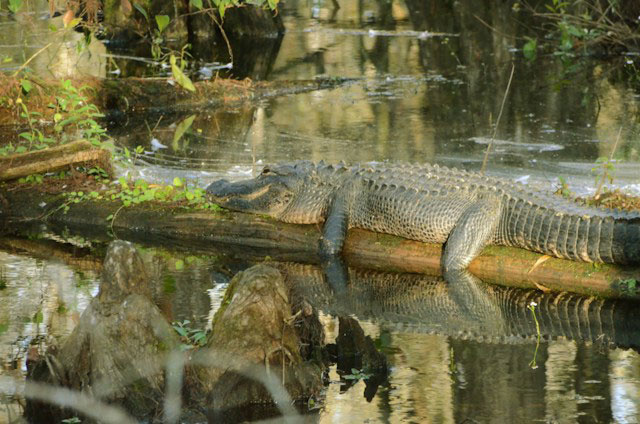 Marijuana in Homestead, Florida
Homestead is in booming Miami-Dade County and is considered a suburb of Miami. Although home to less than 100,000 people, it's one of the biggest draws in the area due to its proximity to the Everglades National Park and the Biscayne National Park. Residents love the natural beauty and visitors come to the area for its charm, but there's no need to come to the city for marijuana since it's illegal to use it for recreational purposes.
Florida is pretty steadfastly against marijuana for personal use, but its government has recognized the benefits of cannabis for medical purposes. For the past few years, medical marijuana patients have been able to access products to alleviate their symptoms for improved health. Additionally, regardless of its use, adults can purchase marijuana seeds as novelty items. The caveat is they can't engage in the cultivation of marijuana!
In fact, now would be a good time to take a look at the marijuana laws in Homestead, the different types of cannabis seeds that exist, and the various growing stages of the marijuana plant.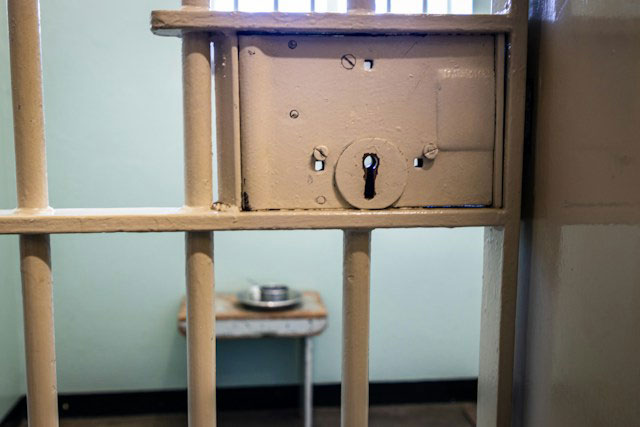 Recreational Cannabis Laws
Has recreational marijuana always been illegal in Florida? It started in earnest in the 1930s when weed gained a bad rap as a dangerous substance. Since that time, plenty of people have continued to demonize marijuana while others have passionately fought to make it legal. With the two opposing sides, you can bet there's been plenty of fierce debate.
Beginning in 2015, the city council of Miami-Dade County, where Homestead is located, voted to decriminalize less than 20 grams of weed. Instead of facing jail time, violators would receive a civil citation, which would result in a $100 fine and two days' worth of community service. Broward County followed suit where subsequent infractions would lead to higher fines. Other towns and counties in the following years decided to decriminalize small amounts.
On the state level, there have been attempts to revise cannabis laws. For example, in 2021, a group collected hundreds of thousands of signatures to get marijuana on the ballot, but it was invalidated by the court. Another group tried a few months later, and the court struck down the initiative again. Once again, a new group formed in 2022 and gained enough votes to get marijuana on the 2024 ballot. As of November 2023, the initiative is being challenged in Florida's Supreme Court.
Currently, the possession, sale, and cultivation of marijuana remain illegal at the state level. The possession of up to 20 grams of marijuana can result in a misdemeanor that can land violators in jail for up to one year. They can also face a maximum $1,000 fine. Additionally, you can get your license suspended for the possession of marijuana.
Medical Marijuana
Beginning in 2014, patients with cancer and epilepsy could legally purchase concentrated cannabis oils with high CBD and low THC levels. An amendment to legalize a full medical program ultimately failed in 2014 when voters declined to pass it. In 2016, the governor signed a law for terminally ill patients to access a wider selection of cannabis types. That same year, voters passed a medical marijuana bill.
With the new law, patients with a wide range of health conditions could begin to purchase various products to treat their health, including topicals, pills, sprays, and more.
Despite medicinal marijuana being legal, cannabis cultivation still isn't permissible. You may only purchase your products from state-approved locations. Furthermore, you can't share your products even with other medical marijuana users. Also, don't use your products in public because that could lead to possible legal issues.
Types of Cannabis Seeds Available
Although you can't cultivate weed in the Sunshine State, you can still purchase seeds. Although there's a large selection of cannabis seeds available, you should know where to begin. Despite the multitude of strains that offer their own unique set of advantages, you can categorize seeds into three main categories: regular, feminized, and autoflowering cannabis seeds. Learn more to choose your best option!
Regular Seeds
Regular seeds are perfect for cannabis growers who want to engage in their own cross-breeding. These 100% pure seeds yield male and female plants. With both genders present, breeders can cross their favorite strains to achieve exciting, new strains. As a result, they can control the potency levels by dialing up the THC content. They can also adjust various cannabinoids, including CBD, common terpenes, and more.
Feminized Seeds
To achieve a cannabis crop full of solely female plants, growers must start with feminized marijuana seeds. These have been specially cultivated to remove male genetics to ensure they have more than a 99.9% chance of only growing female marijuana plants. As such, growers don't have to worry about accidental pollination, removing half their crop of cannabis, or being concerned about what's going to grow.
Instead, they can count on a more economical, streamlined growing process where they can indulge in their entire crop since female plants produce smokable marijuana flower. These buds are well-revered among smokers for their high quality and potency since they have high THC levels.
Autoflowering Seeds
Autoflowering marijuana seeds are perfect for beginner growers since the entire growing process is simplified as autoflowering plants can automatically transition from their vegetation stage to their flowering phase. These are non-photoperiod seeds, so they don't require exposure to a certain amount of light.
Growers also love how quickly autoflower cannabis plants flower. In many cases, you can expect this to take place in 8-9 weeks. Although these seeds aren't large-yielders, you can get multiple harvests in one growing season, which will provide you with more than enough of your favorite marijuana!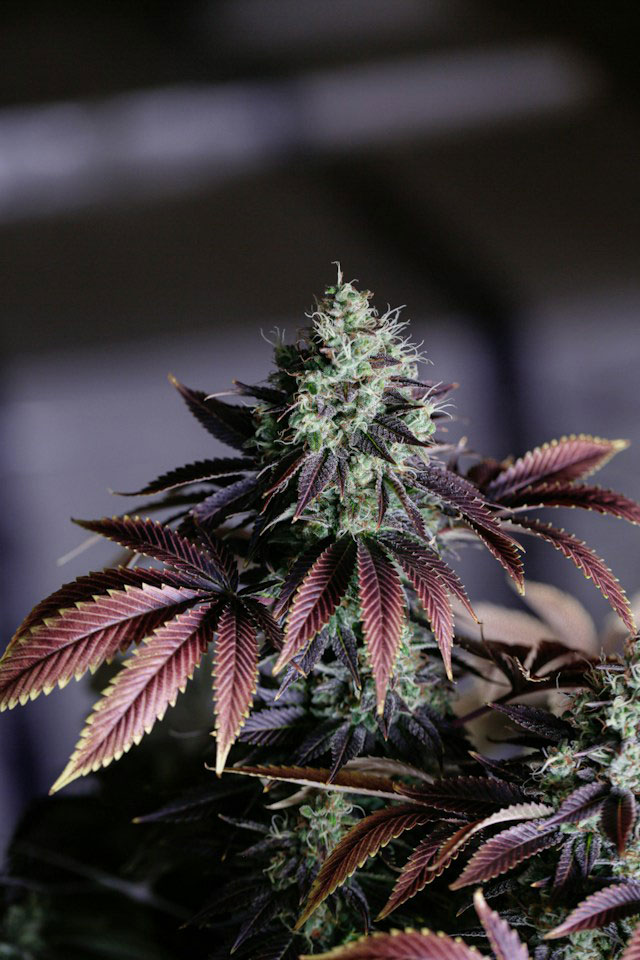 Different Growing Stages of a Marijuana Plant
Here are the basics about cannabis plants to ensure you're knowledgeable before you begin cultivation!
The first stage is germination, which gets the seeds ready by sprouting them. One of the top ways is the paper towel method.
All you have to do is dampen your seeds and place them on a piece of damp paper towel. Place a bit of space between each seed. Next, place another sheet of damp paper towel on top. Finally, you'll place the seeds and towels in a dark, air-tight place like a container with a lid or a drawer. A small root will develop in a few days.
At this time, your plant has entered the seedling stage and will require between 18 to 24 hours of sunlight on average. Ensure your budding plant is in moist, fertile soil and keep an eye on humidity to make sure it's at the right level. One thing you want to keep in mind is to not overwater since the root system is young and fragile.
During the vegetative stage, your plant will take on the look of the classic marijuana plant with sets of pointy leaves. Since it's growing bigger, you will need to transplant your plant into a larger pot. This is the time when you can start various training methods to address the size of your plant.
When your plant enters the pre-flowering stage, you can determine its gender. If both genders are present, the male's pollen sac can open and fertilize the female buds. That's why you want to keep a close eye during this stage if you're not interested in pollination.
Next, your plant will enter the flowering stage, where it's fully mature and ready for harvesting. You'll be able to tell by the color since the trichomes will take on an amber color. From there, you're ready to fully enjoy your strain!
Choosing Your Seed Bank
The last thing you want is dud cannabis seeds, so go for premium, lab-tested seeds from Growers Choice. As a reputable cannabis seed bank, we are committed to providing all our customers with nothing but exceptional experiences. You'll love our extensive collection of the best, latest, and greatest seeds, which are all affordably priced and offered in various size packs to meet your growing needs!
Once you take a look at our user-friendly website, you'll see why we're any grower's choice! Read through our descriptive product descriptions and glowing customer reviews to take your seed purchasing to the next level!
Favorite Strains in Homestead
Durban Poison Seeds – don't let the name fool you, this pure sativa will leave you euphoric and uplifted with a serious case of the giggles, making it an ideal mood booster
Asian Fantasy Feminized Seeds – a 100% sativa that takes you on an awesome mind trip with potent psychoactive effects to leave you euphoric and sociable as you experience the trip of a lifetime
Strawberry Cough Feminized Seeds – a beloved sativa-dominant hybrid strain that invigorates and refreshes with a sweet and delicious strawberry taste and aroma that's also relaxing
Homestead customers are more than happy with Growers Choice Cannabis Seeds
Being new to growing cannabis, I had a lot of questions and they got back to me with detailed answers in a flash. Most of the time when I order I get my seeds in less than a week. I have ordered from these guys more than anywhere else, in fact I don't think I'll order from anyone else!
Popular Cannabis Seeds in Homestead