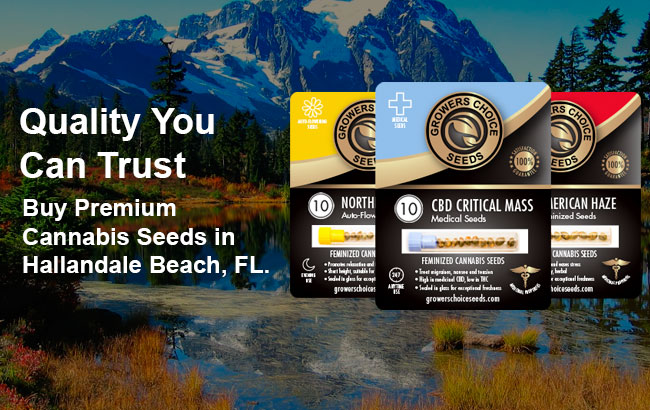 Cannabis seeds for sale in Hallandale, Beach
If you're worried about energy consumption, you can consider purchasing auto-flowering cannabis seeds, like AK or Critical Purple, available at Growers Choice Cannabis Seeds.
Auto-flowering cannabis seeds don't require a certain photoperiod to switch from vegetative to flowering. They have been bread with the cannabis ruderalis, a strain that switches from one to the other at a certain point in the plants development.
Buy cannabis seeds in Hallandale Beach, Florida
Visit Growers Choice online and peruse our selection of auto-flowering and feminized cannabis seeds, These strains are ideal for indoor or newbie growers looking to maximize their harvest in a shorter period of time. You've got questions? We've got answers! Our friendly support staff is on hand during business hours, or shoot us an email and it will be answered as soon as possible.
In Florida, medical cannabis has been legal since 2015 when the state passed their CBD-specific medical cannabis laws, with an allowance for THC cannabis strains for patience with a terminal illness, providing these strains are accompanied by a prescription. Some Hallandale Beach customers may be concerned about their seeds making it from Canada to their US address, but our stealth packaging option should help put your mind at ease.
Hallandale Beach is one of the fastest growing cities in Broward County, Florida. It is home to the Gulfstream Park, a racetrack and county-approved casino, which also features the Pegasus and Dragon, a 100-foot tall statue. South City Beach Park and the Hallandale Beach Oceanfront feature the best of the city's natural resources.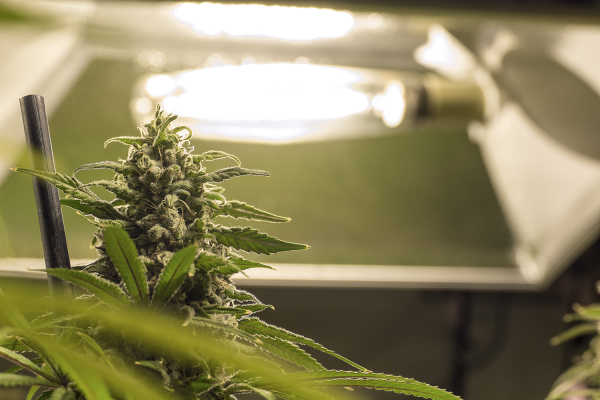 How important is light to growing cannabis?
When it comes to growing cannabis, the right kind of light can make or break your entire harvest.
Cannabis is a "photoperiod" plant, meaning that the amount of light it receives each day will dictate when the plant begins to flower or bud. Outside, this is a natural process, which gives gardeners little control over the time period. Indoors, grow lights take the place of the sun, and gardeners have more control over the type of light and length your plant can receive.
Ideally, during the vegetative stage your cannabis plant will get between 18 and 24 hours of light, and for the flowering stage will kick off when your plants will get 12 hours of daylight and 12 hours of darkness.
Can I grow healthy cannabis with less light?
The right kind of light acts like food for your plant, creating that photosynthesis process we all know about. You could get away with cannabis plants if you don't use the right kind of or enough light, but you won't yield the healthiest or strongest pot around.
Happy Growers In Hallandale Beach!
I just ordered some Critical Purple auto-flowering seeds and they were here within days, I know the site says 5 days but I didn't expect it. They were all carefully packaged and they looked great. I've shopped online with other brands but Growers Choice is by far the best one I've tried. Never had a problem and always 100% germination rates. That's the kind of consistency you're looking for.
Most Popular Cannabis Seeds