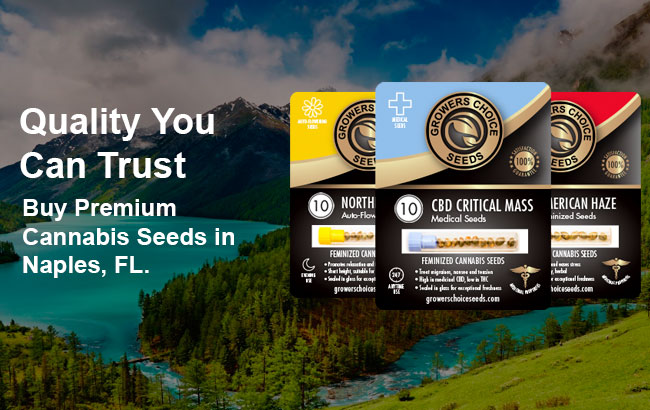 Naples Cannabis Laws 2020
As you may already know, cannabis is classified as a Schedule 1 drug in Naples and the state of Florida. The question everyone is wondering is, "Why?" How could an all-natural plant have such strict laws surrounding it? The truth is, some lawmakers are still on the fence about cannabis' THC content and how it alters a user's mind and body. Please, keep in mind that it's legal to buy Naples cannabis seeds as they do not contain THC.
Buy Naples Cannabis Seeds
You've come to the right place to buy Naples cannabis seeds. Customers can choose from hundreds of cannabis strains to start their growing journey. We offer a variety of indica, sativa, and hybrid cannabis seeds. We take great pride in our seed collection, but if for whatever reason you don't see your favorite strain, do not hesitate to reach out to us and ask. We're always updating our collection to make sure everyone can find what they need. Some strains rotate throughout the year. If you have any questions about our strains, please send us an email or give us a call via the customer service line on our homepage.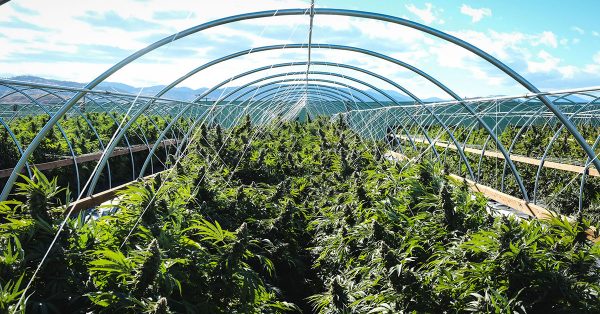 Ways To Combat A Cannabis "Green Out"
It's happened to the best of us. Maybe we try a friend's home-cooked edibles? Or maybe we're testing out a new strain with a higher THC percentage? Whatever the backstory may be, we've all felt a little too high in our lives. That's called a "green out." You can lower the effects of a green-out by…
Eating ground black pepper
Drinking cold water
Taking a relaxing bath/shower
Doing physical exercise
Distracting yourself with a funny movie
Can Dogs Benefit From Cannabis?
While there is no need for your doctor to eat marijuana, we understand that accidents happen sometimes. Dogs eat anything and everything off the floor, so if you have open marijuana containers scattered throughout your home, there's a chance your best friend can get into them and consume some flower. If this happens, take your dog to the vet just to be safe. Marijuana is not known to be deadly in dogs, but it never hurts to get them looked at by a professional.
A+ Grades from our customers in Naples
I'm not the type to normally leave reviews but I think Growers Choice finally deserves one from me. I've been their customer for at least two years now, so clearly there are many things about this place that I love. For starters, all of my engagements with them either over the phone or email have been kind, professional, and knowledgable. I appreciate how quickly they respond to emails and how they carry themselves in general as a business.
Most Popular Cannabis Seeds