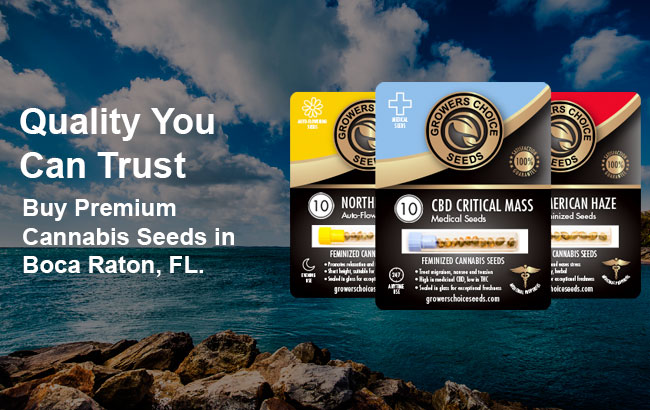 Cannabis seeds for sale in Boca Raton
Floridian residents benefit from the state's medical cannabis laws, which have a focus on CBD-rich cannabis strains. You can find high-quality Boca Raton cannabis seeds on our website Growers Choice Cannabis Seeds. If you have questions about growing or which pot seeds may be best for you, chat with one of our customer support agents, here to help you with anything you need.
Worried about your cannabis seeds making it across the border? Simply request our discreet shipping option at time of checkout.
What to do in Boca Raton, Florida
Beautiful Boca Raton, Florida, the city without billboards and birthplace of Arianna Grande. What to do here? Visit the Gumbo Limbo Environmental Complex, a preserve with boardwalk and live sea turtles. Head to Sugar Sand Park, a kid-friendly recreation facility, or stroll the Morikami Museum and Japanese Gardens.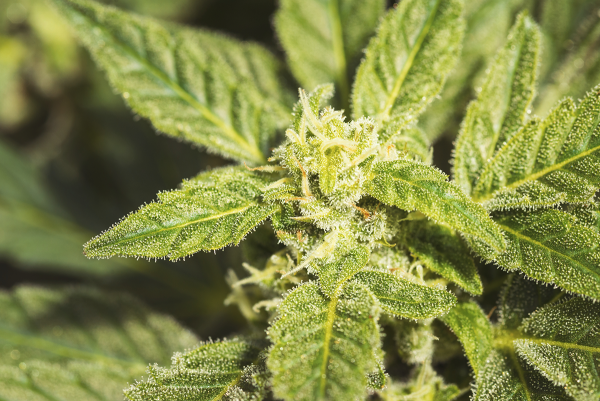 Is it safe for older people to use cannabis?
For a long time, cannabis has been viewed as nothing more than a recreational drug, the vice of choice for young stoners. What you might not know is that, according to recent research, older Americans are among the fastest growing groups of cannabis users.
Some have attributed this growth to a pot-tolerant generation getting older, but medical issues may also explain the rise in new senior cannabis users.
Can I use cannabis is if I don't smoke it?
Smoking is only one of the many ways to benefit from the healing potency of cannabis, so you don't have to smoke 'em if you got 'em. Vaping is a popular option, that is often seen as safer than smoking because it doesn't involve burning plant material. You can also ingest cannabis in the form of edibles – treats that are baked with cannabutter or canna-oil. Or even juice it! Additionally, concentrated cannabis oils (like Rick Simpsons Oil) and cannabis topicals are quickly gaining in popularity.
Boca Raton customers rave about Growers Choice cannabis seeds
I've been gardening all my life but for some reason I didn't think I'd be able to grow cannabis. I got in touch with Growers Choice, they helped me pick out the right seeds (CBD Blueberry and Super Silver Haze) and they gave me tons of advice on how to germinate the seeds and set up my grow space. I've not got some beautiful healthy plants, and a bunch of jealous friends ready to make their own orders. Thanks, Growers Choice!
Most Popular Cannabis Seeds