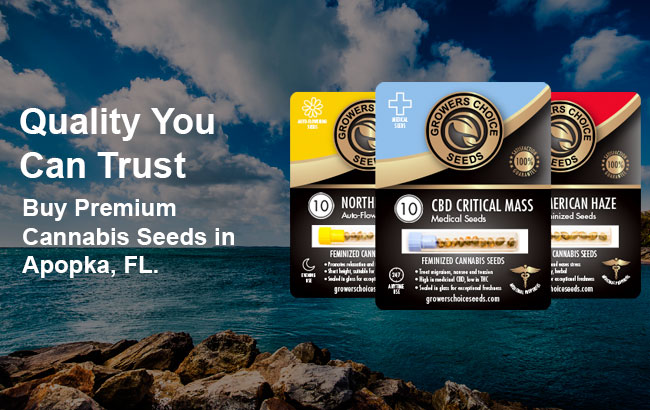 Cannabis seeds for sale in Apopka, Florida
Our cannabis plants are all carefully cultivated and cared for by our expert team of horticulturalists. We hand-pick each seed and inspect them to ensure our customers receive nothing but the finest product available.
Buy cannabis seeds in Apopka
Legally, Apopka residents have been able to take advantage of the state's CBD-specific cannabis laws in 2015. We know that some of our newer customers may be hesitant to purchase online as there is a fear their pot seeds won't make it from our Canada office to their US home address. We offer discreet packaging options, simply speak with one of our online support staff for more information.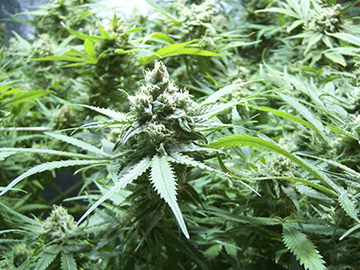 Can I get high CBD cannabis seeds in Apopka?
You can get your hands on high CBD Apopka cannabis seeds when you shop online with Growers Choice Cannabis Seeds. Along with our selection of world-class indica and sativa cannabis strains, we feature three popular CBD versions, CBD Blueberry, CBD Critical Mass, and CBD Moby Dick. With 7%, 7% and 5%, these medical cannabis strains balance out their moderate levels of THC for a purely therapeutic effect.
What constitutes a high-CBD cannabis strain?
CBD, or cannabidiol, is the miracle chemical found in cannabis that has been seen to be effective in a number of clinical applications. What does this mean? This non-psychoactive substance has been used to treat everything from anorexia to ADHD, chronic pain to cancer. The implications are far reaching.
So what is a high CBD cannabis strain? While THC strains can top the scales at 20% and over, a CBD level of 4% or more is considered high. These strains are highly prized in medical circles, as they provide powerful relief to patients without the unwanted side-effects of a THC "high".
What to do in Apopka, Florida
Often referred to as the "Indoor Foliage Capital of the World", Apopka, Florida is a quaint city named after the Seminole word for "Potato eating place". Here, you can visit the Rock Springs Run State Reserve for hunting, camping and hiking. The Carroll Building is a historic landmark of the city, and all the major Orlando attractions are a short drive away.
Customers in Apopka are happy with their Growers Choice cannabis seeds
Everything looks great, thanks for the awesome seeds! I'll let you know how everything turns out at the end of the grow. Thanks for the great shipping!
Most Popular Cannabis Seeds