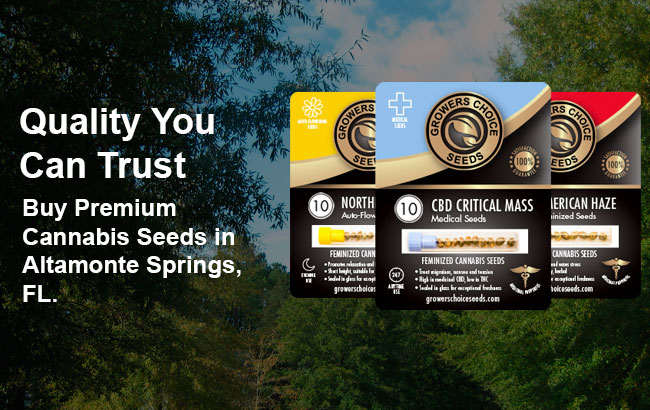 Cannabis in Altamonte, Springs
Back in 2015, the state of Florida passed their CBD-specific medical cannabis laws, which allowed for patients with qualifying conditions to use cannabis as a therapeutic treatment. Additionally, they've made it possible for patients with a terminal illness to use high-THC strains, as long as they are prescribed by a physician.
Cannabis seeds for sale in Altamonte
For high quality Altamonte cannabis seeds like Super Silver Haze or Power Plant, look no further than Growers Choice Cannabis Seeds online. We have compiled a selection of world-class cannabis strains, ideal for medical and personal gardens.
For customers worried their weed seeds might not make it from our Canada facility to their US address, we'll happily ship your product in our stealth packaging, to ensure you always get what you pay for.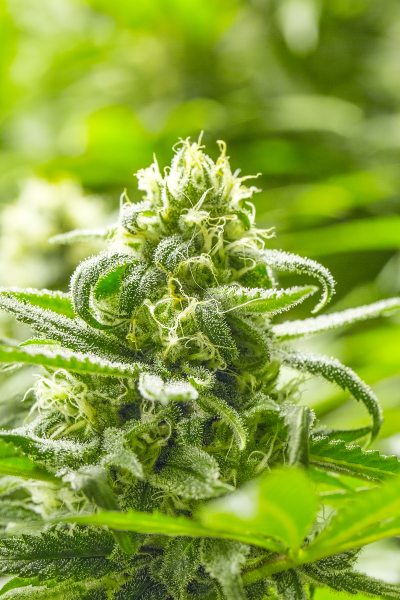 How many stages of growth does cannabis go through?
Cannabis plants will go through several stages before eager growers are able to harvest their healthy buds for some potent medical products.
First, seeds must be germinated, a process where seeds are placed in a moist, warm and dark environment until they sprout a tap root, that can then be potted in a soil or water medium. Next, is the vegetative state, where plants grow to their full size. Finally, the flowering stage, the final stage and the one that's the most important for growers and cultivators.
It's during the flowering stage when the plant begins to produce large quantities of sticky resin on the outer leaves and buds. In general, the flowering stage can last between six and 10 weeks, although given the right strain and conditions, this stage could last even longer.
Is it easy to cure cannabis after you've harvested it?
Unless you plan on consuming your cannabis raw (in smoothies or juices), the next logical and important step after harvest is to dry and cure your plant material for use. This is a relatively easy process. Trim away the fan leaves and slow dry your buds in an area that is dark and cool and dry.
The second part of the curing process encourages any moisture remaining in the middle of the buds to slowly make its way to the surface, which allows the buds to maintain a specific humidity level. Glass jars with an air-tight seal are your best bet. For more detailed information on drying and curing your cannabis plants, take a look at this article.
Visit Altamonte Springs, Florida
Altamonte Springs, a suburban city in Seminole County, Florida, is home to a handful of wonderful green spaces like the Cranes Roost Park. Nearby you can visit Wekiwa State Park for canoeing and kayaking on the Wekiwa River. Cranes Roost Park and Cranes Roost Lake make up part of the central area of the city, which is connected to neighboring Daytona Beach, Orlando, and Tampa. Uptown Altamonte, an outdoor town center, marks the central business district of the area.
What are shoppers in Altamonte Springs saying about Growers Choice Cannabis Seeds?
I ordered from three different shops and Growers Choice got here the fastest, in about 5 days. Discreet/stealth shipping is awesome, I don't see how anyone would know what was in there unless they knew what they were looking for. Will definitely order from here again.
Most Popular Cannabis Seeds