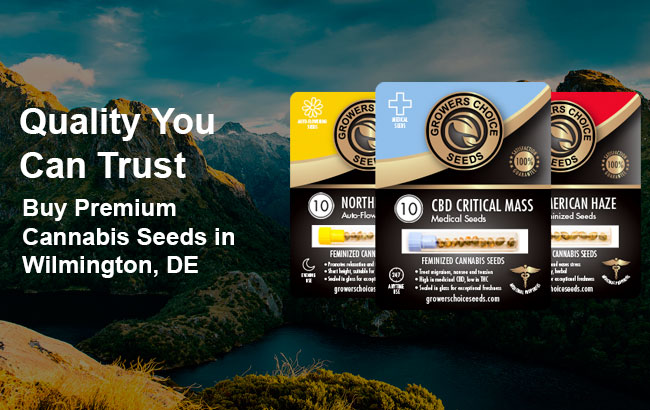 Am I allowed to use cannabis and cannabis seeds in Wilmington?
Delawareans are permitted to use medical cannabis to treat a range of pre-determined conditions. It is also nationally permissible for people to obtain cannabis seeds from companies such as Growers Choice; these products are considered adult novelty souvenirs and are legal to purchase and possess.
Cannabis Laws in Wilmington in 2021
We were all rooting for you, Wilmington — what happened? In case you missed the big breaking news story, Delaware voted against the vote to legalized recreational marijuana. But don't worry, it's not all bad news. Did you know the majority of lawmakers actually approved of passing the bill when it came time to vote? Many Delaware House of Representatives voted in favor of legalizing marijuana possession and regular sales, so it was a big shock to everyone when it did not pass. They say it's due to procedural rules and requiring supermajority support. Ugh, why do rules ruin all the fun? But hey — you can still buy marijuana seeds in Wilmington legally! Shop away!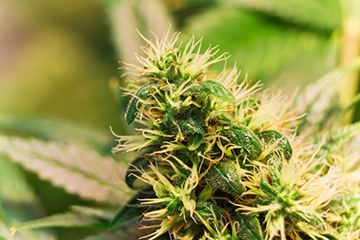 Can I order cannabis seeds in Wilmington?
At Growers Choice, we ship cannabis seeds all across the world, and that includes our loyal clients in Delaware. It couldn't be easier to order from our website, which offers an excellent selection of 21 cannabis seed strains, including auto-flowering and high-CBD medical options. Choose from strains like CBD Blueberry and AK Auto-Flowering to treat stress and depression, insomnia, and chronic pain.
Cannabis delivery to Wilmington
Delivery is always fast and discreet, with tracking provided on every order, so you can follow your seeds on their journey from our doors to yours. Shop now to get the seeds you need to be delivered fast. Ordering high-quality weed seeds online has never been easier. Growers Choice Seeds has made it easy to order Delaware cannabis seeds online, with a large selection of cannabis seeds to choose from. All of our seeds are fully feminized and completely ungerminated and are backed by our germination guarantee. Browse our digital catalog and order the seeds that are right for you, and we'll provide fast and discreet delivery right to your door. Follow us on social media for more news, growing tips from the pros, and upcoming sales events.
Why buy cannabis seeds?
Cannabis seeds are an excellent choice for people residing both in states where cultivation is legal, and where it is not. For the latter, the seeds can be safely maintained for years, to give as gifts or to use when legislation passes. For the former, cannabis seeds enable you to grow your own all-natural, holistic medicine from the comfort of your own home.
The Difference Between THC and CBD
Cannabis contains over 80 different compounds called cannabinoids. Of these, Cannabidiol (CBD) and Tetrahydrocannabinol (THC) are the two most prevalent and possibly the two most commonly associated words with cannabis. Almost all cannabis strains have both CBD and THC even if it is a very small amount of one.
Which Cannabis Strain Is Right for Me?
We often get asked about the differences in our sativa and indica strains. Here's the best way to remember it — sativa seeds are for energy, a boost in brain function, and commonly smoked during the day. Indica seeds are the exact opposite. They promote fatigue, relaxation, and are frequently enjoyed in the evening or right before bed. If you need help getting matched to your ideal marijuana strain, reach out to us on social media or on our site. We love helping people buy Wilmington marijuana seeds.
Smoking isn't for everybody. It doesn't matter if we're talking about cigarettes or marijuana. There are many consumers out there who love the way marijuana makes them feel but stay away from smoking in general. So, what other ways are there to consume marijuana? Well, you could always go with edibles. Edibles are literally edible marijuana usually found in the form of…
Brownies
Rice Krispies
Gummies
Chocolate Bars
But don't worry, even if you don't have a sweet tooth, you can find edibles in savory snacks like chips and crackers. Cooking with marijuana is always such a blast!
Visit Wilmington
The largest city in the Corporate Capital of the World, Wilmington, Delaware is a place of striking skylines and beautiful parks, straddling the Christina River. The city is home to the popular Italian Festival and the Clifford Brown Jazz Festival, and the Brandywine Zoo. Wilmington also hosts the Wilmington Grand Prix cycling race, one of the most notable in the country.
Customers in Wilmington are happy with their Growers Choice cannabis seeds
I couldn't be happier with the pricing and delivery. I also had a few questions after I placed my order and they were so accommodating. Thanks!