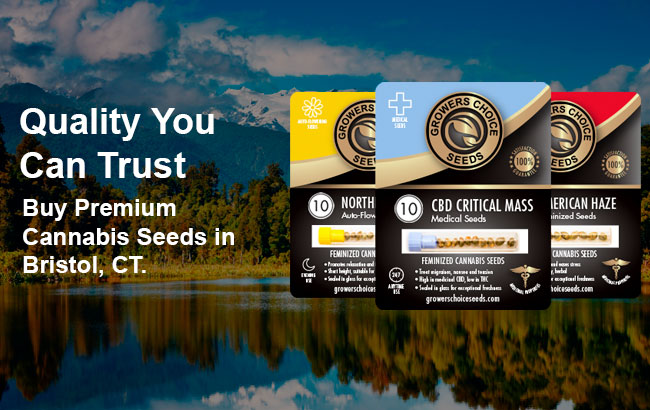 Is cannabis use legal in Bristol, CT?
Since 2012, over 19,000 Connecticuters have registered with the state's rather comprehensive medical marijuana program. Recreational use and cultivation have yet to be legalized here, but this is expected to change sooner rather than later, with 60% of voters seemingly in favor of legalized weed. Even though you can't grow your own at home in Bristol, you can still stock up on the best Bristol cannabis seeds for when the time is right by ordering online from Growers Choice Cannabis Seeds. We carry a range of great strains, like CBD Blueberry and Power Plant. Ordering and payment is simple (for your convenience, we offer several methods of payment), and every purchase is packaged in medical-grade glass vials to ensure freshness on delivery, and beyond!
Buy cannabis seeds in Bristol
Physically, your eyes might dilate, which can cause colors to appear more intense, and you may find some of your other sense feel more enhanced. Too much of a good thing and you may find yourself feeling paranoid and panicky. There's hope in these instances. Experts advise getting a cool or cold drink, eating something, finding a quiet, safe space, and even having a nap.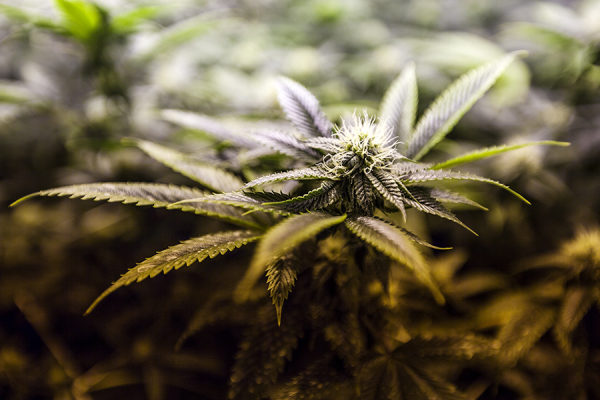 Cannabis seeds for sale in Bristol
CBD is not psychoactive, so you won't have one of those strange, out-of-body experiences as if you were using a strain high in THC like Northern Lights.
What does it feel like to get high on cannabis?
The cannabis experience is going to be different for everyone, but in general, THC users describe it as relaxing and mellow, with feelings of haziness and light-headedness, though this can differ again depending the strain. Sativa strains tend to be more energizing, while indica strains are potent relaxation aids.
Our customers are raving about our great service and seeds
These guys really know what they're doing! Ordering was so easy, payed with my credit card through secure online payment, and I received an immediate response confirming my order. They sent another one when it was shipped. Took about 5 days to get to me on the East Coast. Very fast, very discreet, great selection of seeds. Perfect!
Most Popular Cannabis Seeds