Can I grow cannabis seeds in Westminster?
Gardening with cannabis across Colorado is perfectly legal (and we would say encouraged!). Adults over the age of 21 are allowed six plants in an enclosed space, meaning either indoors or outside in a greenhouse, three of which can be in the flowering stage at any given time.
Buy marijuana seeds in Westminster
When it's time to start planning out your therapy garden, make sure you look for your Westminster cannabis seeds on the Growers Choice Cannabis Seeds website. We offer a great selection of top quality strains, like Critical Purple and Mazar. We pack every order in medical-grade glass vials to ensure freshness in transit, and deliver anywhere in the United States from our facility in Canada.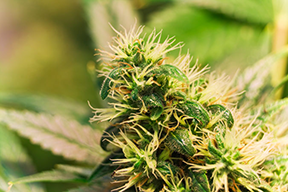 Why should I grow my own cannabis?
In a state like Colorado, both medical and recreational users can get their hands on cannabis just about anywhere, but it's natural that you should be curious why you should buy your own. Cost may not be a factor for you, though you should consider that, although there is an initial investment, growing your own cannabis is more financially savvy in the long run. Then you should consider trust. When you buy cannabis from someone else, you can't be sure how those plants have been treated – are they covered in pesticides or other harmful chemicals? Home gardening ensures you know exactly what you're consuming. Lastly, there's a feeling of excitement and satisfaction in growing your own weed, watching these plants turn from seeds into budding beauties is completely rewarding. You'll find the best Westminster cannabis seeds for sale online on the Growers Choice Cannabis Seeds website.
Do pests like cannabis plants?
Just like tomatoes and roses, cannabis plants can attract pesky pests that want to much on their leaves and ruin your harvest. Though you can mitigate major infestations by growing your cannabis inside in a controlled environment, you still may come across a bug or two. Caterpillars, moths, mealy bugs, ants, and even the dreaded spider mites all count as bad news for your crop, and you'll want to take care when treating these infestations, lest you make your beautiful buds unsafe for consumption. Ideally, you'll create an environment that is inhospitable to pests, or use organic deterrents that don't contaminate the plant matter. A natural solution is to spritz your plant with a spray made from pureed and strained onion and garlic.
What are the easiest weed seeds to grow?
For beginner weed growers, the process may seem intimidating. There's lots of equipment required to get yourself going. But once you're set up, it's easy as pie! Especially if you consider working with autoflowering and feminized marijuana seeds. They take some of the guess work out of the traditional gardening process, because you don't have to monitor them as closely, and you know you'll always end up with female plants that will flower, as opposed to male plants which simply pollinate the females (which results in smaller buds that also contain seeds).
Customers in Westminster rave about Growers Choice
Growers Choice is like the pick of the litter, when it comes to online seed shops. The seeds are definitely choice, potent. I've had some fantastic crops from these seeds, everyone that tries it, they're always impressed. I tell them exactly where to go.
Most Popular Cannabis Seeds