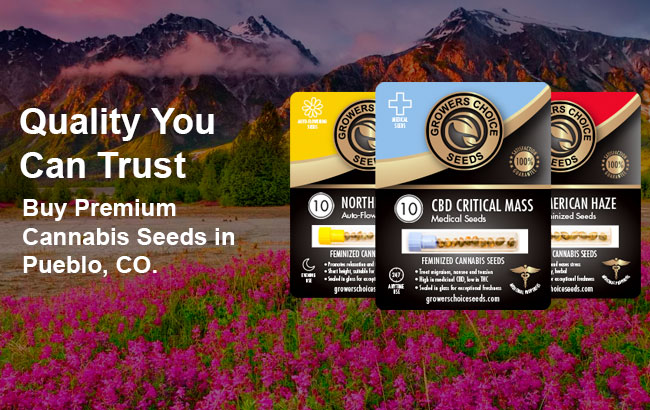 Is cannabis legal in Pueblo?
Pueblo residents are among the luckiest in America, by virtue of living in such a positively liberal state, when it comes to cannabis use that is. The government of Colorado recognized and embraced the healing potential of ganja, and allows locals and visitors alike access to the plant for personal or medical use.
Buy cannabis seeds in Pueblo
Whether you're a first-time pot grower or you're looking to upgrade your existing seeds, make sure your first (and last) stop for top notch Pueblo cannabis seeds is online with Growers Choice Cannabis Seeds. From Jack Herer to Diesel, we carry the good stuff you're looking for. We'll package your order in medical-grade glass vials to ensure freshness on delivery, and ship your order from our location in Canada direct to your home address.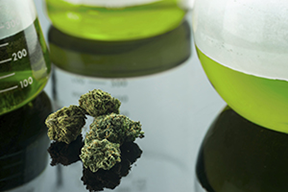 When should I germinate my weed seeds in Pueblo?
With Colorado weather being relatively unpredictable, it's hard to nail down the exact right time you to plant your pot seeds, if you're planning on growing outdoors, that is. Your best bet is to start your cannabis seeds as seedlings inside in March, and they should be ready by the beginning of may to be planted outside in a greenhouse (Colorado law states that cannabis plants must remain closed off at all times (as in a greenhouse or basement).
Planting your weed seeds indoors, on the other hand, means you can grow potent pot year round, and you aren't restricted by unpredictable weather patterns or natural fluctuations in sunlight.
How do I start germinating cannabis seeds?
The first step to any successful cannabis growing project beings with purchasing the best quality Pueblo cannabis seeds, like those available online from Growers Choice Cannabis Seeds. The next step, is germinating those puppies. The simpler the better, and our tried-and-true method will get your precious little beans going in no time:
1. Empty your cannabis seeds into a glass of pure water and let them soak for anywhere between 14 to 18 hours.
2. Once they're soaked, pour the water and the seeds onto a layer of paper towel on a plate, being sure to drain any excess water.
3. Cover the seeds by folding the paper towel in half, and then place the whole shebang in warm, dark place.
4. Make sure the towel remains well saturated during the process, and check your seeds intermittently for a taproot.
5. Your seeds are ready to be transferred to your preferred growing medium when the taproot reaches 1/4-3/4 of an inch long, which generally takes between three and seven days.
Tried and trusted
You could get your weed seeds from just anybody, but I don't know why you would. Growers Choice is one of the best. They really do have some excellent seeds, I've had some of the best yields of my growing career with their strains. I like to stick to the autoflowering because it's easier, but they are just so beautiful. Almost brings a tear to my eye.
Most Popular Cannabis Seeds