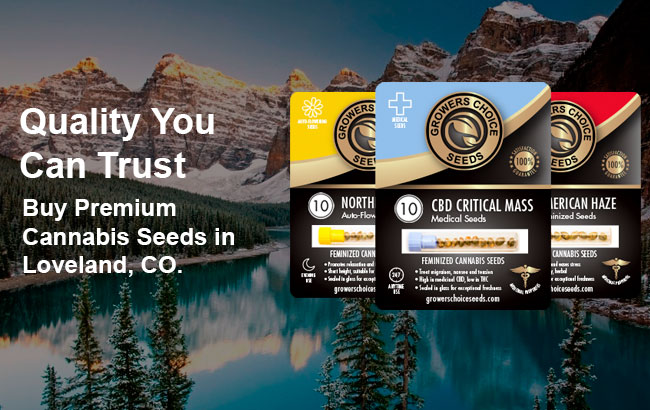 Can I legally buy cannabis seeds in Loveland?
For decades, any interested party looking to purchase cannabis seeds had to go through "friends of friends" or pray they could fish out some viable seeds from a dime bag of jolly green. The state of Colorado, however, is one of the pioneers in the area of pot in America, decriminalizing the herb back in the mid 70s, followed by legalizing medical marijuana in 2000, and then recreational marijuana in 2016. You can legally purchase cannabis seeds in Loveland, as well as grow your own supply in the comfort of your home.
Buy cannabis seeds in Loveland
Shopping for Loveland cannabis seeds is not only legal, it's extremely easy, especially when you visit a reputable vendor online like Growers Choice Cannabis Seeds. Our customers can choose from a selection of top quality seed strains, superior genetics that guarantee our growers get the maximum return on their investment. We take great pride in our little beans because we want you to harvest the best weed of you've ever grown, every time!
Choose from top quality strains like Bubba Kush or American Haze. Every purchase is carefully packaged and shipped from our facility in Canada to your US home address, and they come backed by our 90% Germination Guarantee – if your seeds don't germinate, we'll replace them!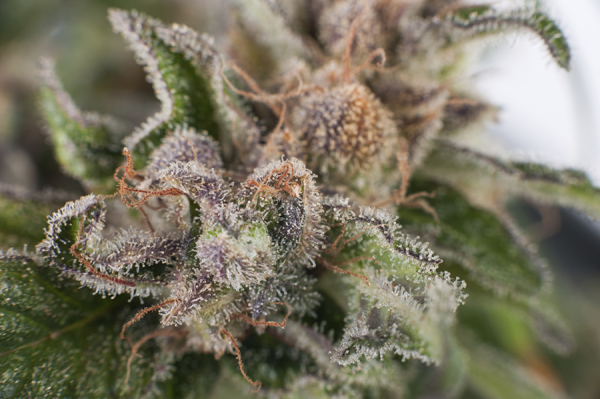 Is it easy to make cannabis butter?
Don't let the idea of making cannabutter scare you off. This is the best way to infuse THC into your snacks. You will need:
½ cup of salted butter
1 cup water
1 ounce marijuana leaves
Melt the butter in a pot on the stove and add your ground marijuana leaves. Let it simmer for about 45 minutes. Once time has elapsed, strain the mix through a fine mesh strainer or cheesecloth to remove the plant matter, and pour into a glass container with a tight-fitting lid. Cool and store in the fridge. Once the butter has solidified, you can pour out the water and discard. Keep cannabutter in the fridge until you're ready to use it.
For more tips on extending the life of your cannabis stash, check out our recent blog post.
Are pot edibles safe?
Consuming weed as a brownie or cookie or gummy or even spread on toast is safe and effective, but it's important to know that dosing in this way is different than taking a toke of a joint or inhaling on your vape. Ingesting cannabis leads to a completely different kind of high, one that will take longer to affect you (upwards of 60 minutes) and it will offer more of a mellow body high than a cerebral one.
Can you make your cannabis last longer?
There are very few feelings as rewarding as getting to the end of your cannabis gardening experiment and discovering your harvest is bountiful – months worth of potent pot just for you! Did you know you can make that supply last even longer? Just a few simple tricks will help you extend the life of your cured cannabis. The first trick is to start by planting top-notch Loveland cannabis seed strains, the kind of which you can find online when you shop with Growers Choice Cannabis Seeds – we deliver nationwide!
Read what customers in Loveland have to say about Growers Choice
Growers Choice is the best of the best. Their customer service is super, they've got the fastest delivery I've encountered so far and I've been online shopping for pot seeds for a while now. It's great that we don't have to hid in the shadows anymore, it's made a huge difference in the quality of product you get. No more bum seeds. Everything has been in great condition. I don't think I'll be shopping anywhere else.
Most Popular Cannabis Seeds