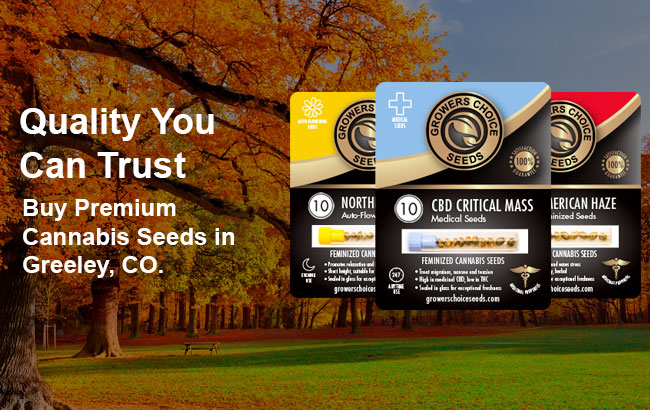 Can I legally plant cannabis seeds in Greeley?
If you don't know by now that Colorado is leading the pack when it comes to cannabis use in the United States, you must have been living under a rock. "Wacky tobaccy" has been decriminalized in Colorado since 1975, thanks in part to the work of NORML. In 2000, medical marijuana became legal here, followed by recreational use in 2012.
In Colorado cities like Greeley, you can grow up to six marijuana plants, with no more than three being mature at any given time.
Buy cannabis seeds in Greeley
You could bum cannabis seeds off a friend, but, as you're only allowed to cultivate six plants at a time, you'll want to be able to guarantee that each one of those Greeley cannabis seeds you plant produces a viable and healthy plant, for a potent harvest. The best quality weed seeds are but a click away when you shop online with Growers Choice Cannabis Seeds.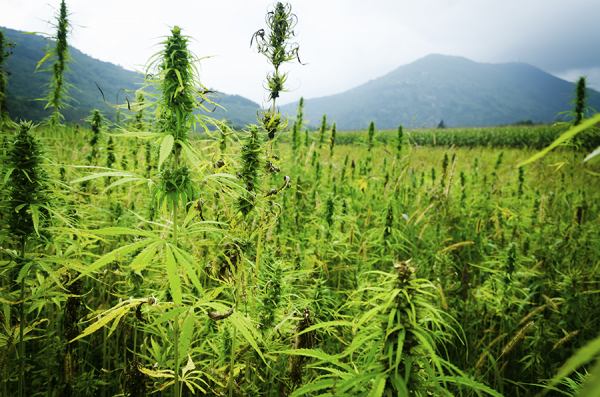 Popular fast auto-flowering weed seeds in Greeley
You'll discover there are quite a few fast-flowering or auto-flowering weed seed strains when you start your research, but a few of the most popular ones available through Growers Choice include:
Cinderella 99 (50-60 days; total grow time 65-75 days)
Jack Herer (stage 60 days; total grow time ~75 days)
Mazar (50-60 days; total grow time 65-75 days)
What are fast-flowering cannabis seed strains?
Every cannabis plant will go through three stages before you can reap the harvest that you've sewn – germination of the seed, the vegetative stage, and the flowering stage. During the flowering stage your plant will develop those sticky, resin covered buds every grower covets, but this doesn't happen overnight. The flowering stage can last anywhere from 50 to 75 days, and begins roughly between two and six weeks (or longer) of the plant being in the vegetative stage. Not all strains are created equal, and you'll find that some flower faster than others. Looking for fast-flowering Greely cannabis seed strains? You can find those and more when you shop online with Growers Choice Cannabis Seeds – we deliver door-to-door!
How long should I let my cannabis plants flower?
While a cannabis seed will develop flowers or "buds" once the hours of light it receives are shortened, the length of time that a plant remains in the vegetative stage is ultimately left up to the grower. Of course, leaving your precious greens in this stage for at least the recommended timeline is the best way to ensure healthy colas as an end result. The same can be said for the flowering stage, which is activated by changing the length of daylight hours from about 18 to 24 hours of light a day to 12 hours of light and 12 hours of complete darkness, otherwise, your plants will become confused, and this could hinder their healthy growth.
Leaving your plants to flower for too long will undoubtedly have negative consequences, the most notable of which is less THC in the harvested buds. As the THC in resin ages, it is converted to CBD, the cannabinoid touted for its lack of psychological side effects and plentiful clinical applications. Alternatively, harvesting too early can also pose problems, mostly small, poor-quality flowers.
The Best Cannabis Seeds for Sale
Customers shop our virtual shelves time and again for superior genetics and excellent turnaround. We ship our seeds everywhere in the United States where cannabis is legal, and offer a 90-Day Germination Guarantee – if your seeds don't germinate, we'll replace them.
Customers in Greeley are saying good things about Growers Choice
First order for seeds from Growers Choice, and they have excellent customer service. I didn't pay for stealth shipping, though I realized that was an option. Don't need it in Colorado. The seeds did arrive quickly and they were carefully packaged in little vials. They had quite a few sales going on, which is nice, so I got some extra that were discounted just to try them. Fresh seeds, professional company, by far this has been the best bang for my buck.
Most Popular Cannabis Seeds