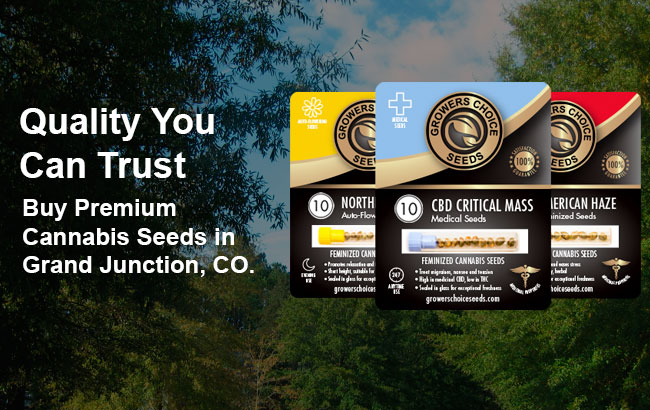 Can I legally grow pot seeds in Grand Junction?
Colorado state exists as one of the few across the nation to have given all residents – those with medical interests and those just interested in marijuana – the legal right to grow their own hearty and healthy pot on private property. This decision was made back in 2012, following the 2000 move to legalize medical marijuana.
Weed had been decriminalized in Colorado cities like Grand Junction since 1975, making Colorado one of the most historically tolerant of the alternative therapeutic option, and research here has pioneered advancements in marijuana medicine by leaps and bounds.
Cannabis seeds for sale in Grand Junction
Our superior genetics in your garden will guarantee you yield a healthy crop of buds rich with medical potential. We carefully inspect every seed to ensure viability and freshness, before sealing your order in medical-grade glass vials and shipping them from our facility in Canada to your US home address – quality and convenience combined. We also offer a 90% Germination Guarantee – if your seeds don't germinate, we'll replace them.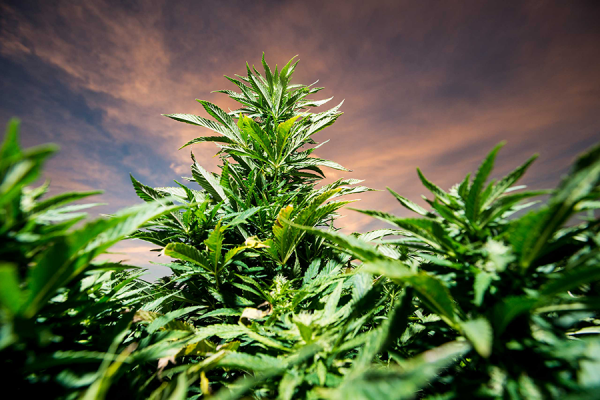 Buy cannabis seeds in Grand Junction
You can't just pick any strain of cannabis since not all strains are created equal – and there are many, many strains to choose from. Of the three different veins – indica, sativa, and ruderalis – one is better than the other. Some of our most popular indica-heavy cannabis strains include:
Is it safe to drive while under the influence of cannabis?
Cannabis use may not impair your ability in the same way a few too many glasses of wine or some other popular and illicit substances might, but it will definitely decrease your ability to react in a timely manner while operating a vehicle or performing any other task that requires skill, care, and attention to detail. It's always recommended to refrain from any kind of activity like driving a car or operating heavy machinery when under the influence of marijuana – your safety and the safety of others should always come first.
We're getting rave reviews from customers in Grand Junction
The shop is great, the support is tops – they are quick to answer questions. I have often ordered from Growers Choice, they know what they're doing. The seeds I want are always in stock, the shipping is fast, the last two were on their way with two days of payment. That's service. Fresh on arrival, germinating them same day. Haven't had to ask for more yet. I'm happy.
Most Popular Cannabis Seeds