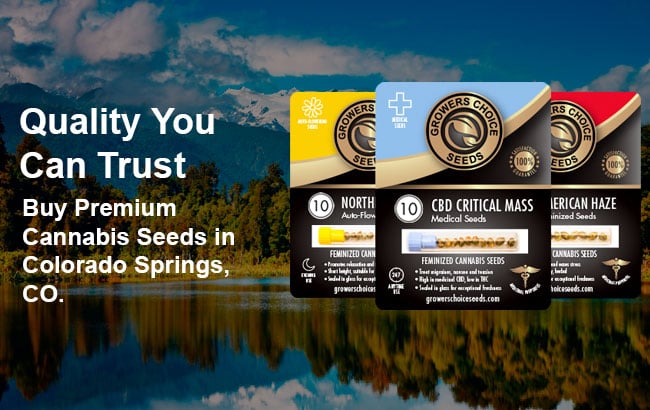 The city of Colorado Springs is located at the foot of the Rocky Mountains. As one of the first states to legalize recreational marijuana, Colorado as a whole is notably progressive in its attitudes toward cannabis. Residents of Colorado Springs looking to further explore the practice of cultivating cannabis are invited to read on for general knowledge, recommendations on strains, and how to obtain high-quality seeds.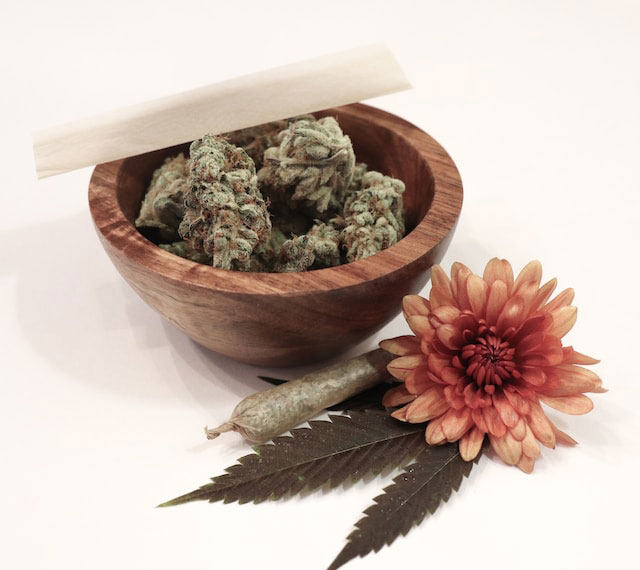 What Are Cannabis Seeds?
Any cannabis enthusiast—whether a longtime expert or intrigued beginner—starts their growing process with seeds. Small, richly-hued, and teardrop-shaped, cannabis seeds contain all the genetic information required to grow an entirely new plant.
In fact, even before they're planted, a cannabis seed's health will play a significant role in its matured plant's yields, potency, and general quality. As such, home growers in Colorado Springs can help ensure a more seamless cultivation process by beginning with good seeds.
Cannabis Seeds in Colorado Springs
Colorado Springs is well known for its stunning landscapes and natural beauty. Home to the sprawling Garden of the Gods—a Registered National Landmark and public park, it is also well known for its progressive cannabis laws and culture. As one of the first two states in the nation to legalize recreational marijuana, Colorado as a whole is notably cannabis-friendly. As such, Colorado Springs residents are ideally located to plant and tend to their own, personal cannabis garden.
Specifically, adults age 21 in Colorado are permitted to grow cannabis in their homes for their own personal use. They may have up to six cannabis plants in their household—with as many as three plants flowering at once. More information can be found here.
One of the best resources to find your own high-quality seeds is an established, well-respected online seed bank. Ideally, the establishment you purchase from should place a significant emphasis on quality, knowledge, and selection. Growers Choice is one such bank. Not only are all seeds backed by a germination guarantee, but each strain is accompanied by a thorough profile detailing its characteristics, benefits, growing properties, and more. Finally, there are an array of seeds available—from award-winning strains to those with small yet enthusiastic fan bases.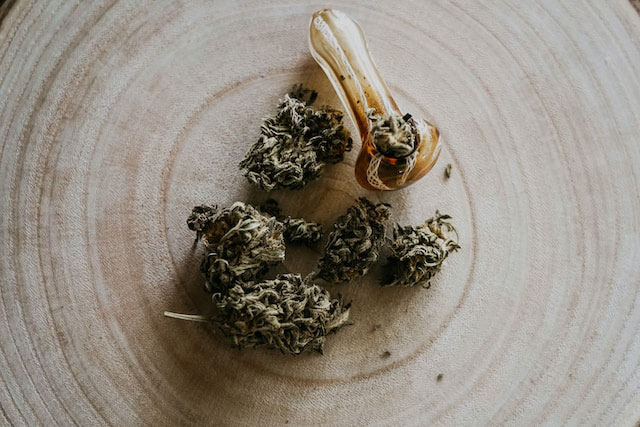 Types of Cannabis Seeds
While there are many cannabis strains in existence, there are just four primary seed categories. Below is a brief overview of these four varieties—including unique pros and cons and other distinguishing factors.
Feminized Cannabis Seeds
While regular marijuana seeds have a 50/50 chance of producing male and female plants, feminized strains are bred to produce only female plants. Normally, when plants are pollinated by males, they will produce both seeds and resin-covered flowers. However, they will also prioritize seed production, which results in buds with reduced potency. Feminized seeds bypass this issue entirely by eliminating seed production. Additionally, there is a wide selection of feminized weed seeds available to meet a wide variety of preferences.
Regular Cannabis Seeds
Regular marijuana seeds are preferred by growers looking to experiment in breeding new strains. While they tend to have a more affordable price, they may produce less potent yields than the feminized variety. Additionally, unlike auto-flowering varieties, they are not notably fast-flowering strains. Typically, regular seeds grow at the normal rate.
Auto-flowering Cannabis Seeds
Autoflower strains have a special genetic quality. Thanks to their ruderalis lineage, they are especially tough, resilient, and have a shorter flowering period. In addition, they're famously low-maintenance. In fact, they don't require any adjustment of their light cycles at all. They also don't necessarily require pleasant weather, as they're famous for thriving in less-than-ideal outdoor conditions. Finally, they are typically disease and pest-resistant seed strains. All of the aforementioned qualities make auto-flowering seeds suitable for both outdoor growers and beginners.
CBD Cannabis Seeds
CBD seeds differ from traditional cannabis in that they do not produce the psychoactive effects associated with THC. CBD, which is the second most common cannabinoid found in cannabis, is said to provide mental focus and clear-headedness without mind-altering effects. Strains high in CBD have a variety of applications: Many find it helps alleviate stress and boost mood, while in general, high-CBD and low-THC plants are fantastic strains for those seeking soothing properties.
Cannabis Genetics: Hybrid Strains and Seeds
Indica and sativa are two prominent strain varieties in the world of cannabis. Each popular in their own right, they are both beloved for different reasons. Soothing, blissful, and even sedating, indica strains typically have physically relaxing and calming effects. Sativas, on the other hand, are known for the mental energy they provide. Many describe the experience as a kind of mental clarity or finely-defined perceptions: Sativas tend to be motivating, energizing, and enhance creativity,
Yet the majority of highly popular strains today tend to actually be hybrids—a combination of indica and sativa genetics, and therefore effects. Hybrid seeds are created through crossbreeding different strains which results in a unique combination of traits. Despite their differences, sativa and indica influences and effects can work fairly elegantly together. Many hybrids will provide an initial burst of lucidity and simultaneous physical relaxation. Depending on whether the indica or sativa influence is stronger, a hybrid strain may be referred to as "indica-dominant" or "sativa-dominant." If the genetics are fairly balanced, the strain will typically be referred to as a "balanced hybrid."
High-Quality vs. Low-Quality Cannabis Seeds
High-quality seeds are valued because they typically have excellent genetic stability, higher germination rates, and a much stronger likelihood of producing plants that have the desired traits. (For example, generous yields and high potency.)
Researching an online seed bank before you buy is one of the best ways to ensure the seeds you receive are high-quality. However, if you already have the seeds on hand, you can determine their quality simply by looking. Typically, seeds should have a notably rich color. It may vary from light to deep espresso brown. If the seeds are green, there is a chance they are not viable and/or were harvested too early.
Seeds should also be firm and strong. They should not give way if pressed, and should not contain dents or holes.
Finally, healthy seeds will be teardrop-shaped: Round at one end and delicately tapered at the other. Seeds that are misshapen may not be healthy.
Benefits of Buying Cannabis Seeds in Colorado Springs
From its progressive laws to its connection with nature, Colorado Springs is an ideal location to plant your own, small cannabis garden. Read on for details on local laws and resources for obtaining quality marijuana seeds.
Legalization of Marijuana in the State of Colorado
Recreational cannabis was legalized in Colorado in 2012 following the passing of Amendment 64 to the Colorado Constitution. Today, it is legal to consume, purchase, and even cultivate homegrown marijuana in the state of Colorado—and therefore, Colorado Springs. Residents may possess up to one ounce of cannabis at a time and are permitted to have six marijuana plants in their residence for personal use—with up to three flowering at one time.
Access to Varied Genetics from Dispensaries and Seed Banks
Given Colorado Springs' progressive stance on cannabis, there are ample licensed dispensaries with seeds for sale. Depending on the store and its selection, customers may have access to a good number of varied strains with a selection of unique genetics. They will typically carry a variety of other marijuana products such as flowers, vapes, edibles, and more.
Yet, one of the most reliable ways to access a broad range of strains is a reputable online cannabis seed bank. The key is discerning between an exceptional seed bank and numerous other options. A genuinely high-quality bank will not only offer consistently healthy seeds—but back this claim with a germination guarantee. From famous, award-winning strains to more niche and lesser-known seeds, an expert seed bank will prioritize selling only high-quality seeds—yet provide an expansive and dynamic selection.
Online Seed Banks: Affordable Prices and Germination Guarantees
One key benefit of purchasing from an online seed bank such as Grower's Choice is a germination guarantee. It's one thing to claim seeds are high-quality; quite another to guarantee they'll germinate. This type of offer shows total confidence in the health and quality of the product. In turn, growers know that with appropriate thought and care, their seeds will germinate and ultimately, are all the more likely to grow into bountiful, mature plants. Additionally, this level of quality shouldn't come at an outrageous price. Rather, the best online seed banks prioritize exceptional products at affordable costs. Once you find an online bank that meets these requirements, you're well on your way to successful cannabis cultivation.
Recommended Strains to Grow and Enjoy in Colorado Springs
You can't go wrong ordering from Growers Choice
Everything I get from this company is gold. Seriously, my Tangerine Dream seeds – delivered just days after I placed the order – sprouted in a matter of hours (ok, maybe a bit longer than that) and flourished into gorgeous plants that definitely work to keep me alert and ease my pain. I've ordered three other strains now, and they're all doing great in various stages of growth. Thank you!
 Our Most Popular Cannabis Strains