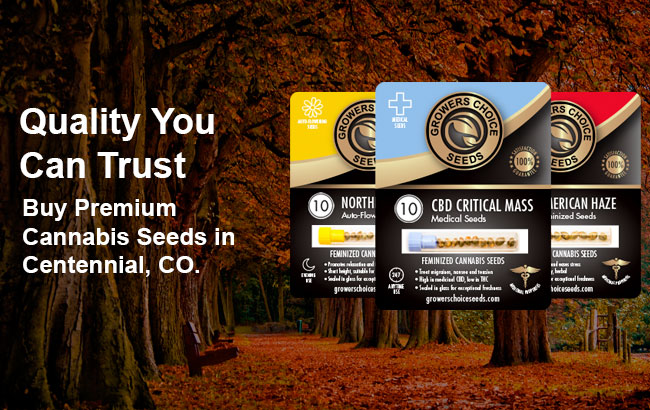 Is it safe to use cannabis in Centennial?
Colorado is one of the most liberal states in America, when it comes to cannabis use. Not only is medical cannabis widely available to a varied list of patients here, recreational use has been legalized, as has the ability (and the right!) to cultivate your own cannabis garden in the comfort of your own home. You're allowed to grow up to six plants, three of which can be mature, and possess whatever you harvest for personal use.
Buy cannabis seeds in Centennial
You've picked the perfect grow room and have your growing medium set up, now get down to brass tacks and pick out the best Centennial cannabis seeds you can find when you shop online with Growers Choice Cannabis Seeds. We've got a growing selection of excellent weed seed strains, cherry-picked from around the world. Every seed is inspected for quality and freshness before being sealed in medical-grade glass vials and shipped from our facility in Canada to your US address, backed by our 90% germination guarantee.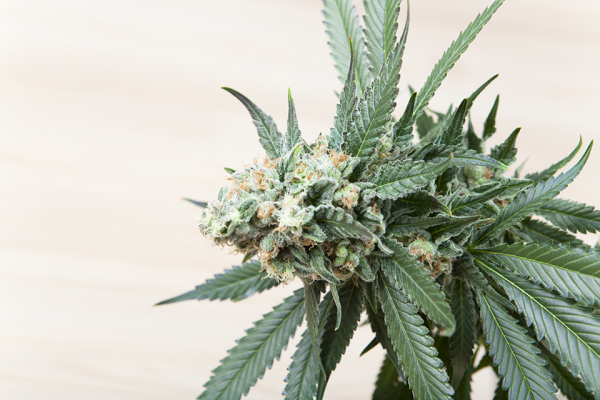 What's the deal with auto-flowering cannabis seeds?
If you've ever sat and waited, patiently timed out the stages, or meticulously monitored your cannabis plants in order to change the lighting conditions at just the right time in order to induce the change from vegetative state to flowering, you'll understand why the innovation of auto-flowering seeds was such a huge hit in cannabis growing circles. Unlike traditional photoperiod flowering plants (which would encompass all pure marijuana strains) which being to flower after the summer solstice, auto-flowering Centennial cannabis seed varieties, like those available for sale online with Growers Choice Cannabis Seeds, will enter the flowering stage once the plant reaches a certain level of development.
Why is this beneficial? With photoperiod plants, most indoor growers will have to put their plants on a very strict lighting schedule, 12 hours of light and 12 of darkness, in order to get their plants to flower early. auto-flowering plants, on the other hand, often enter their flowering stage at as early as two weeks, and are ready for harvest before 10 weeks have elapsed.
How hard is it to grow auto-flowering weed seeds?
The only thing that separates auto-flowering cannabis strains like our Cheese variety from pure breed strains like our White Widow is the fact that they've been cross-bred with cannabis ruderalis. Ruderalis is native to harsh climes that receive nearly 24 hours of light, so this plant had to adapt to its conditions in order to thrive and survive. Though these plants tend to be shorter than their counterparts, and in some cases will provide a slightly smaller yield, though there are plenty of tips and tricks you can employ to maximize your crop.
Planting a garden full of auto-flowering cannabis seeds strains will ultimately cut down on the time and amount of work you need to invest into your at-home medical garden.
Centennial customers are loyal to Growers Choice
Since I started ordering seeds through Growers Choice, I haven't felt the need to shop anywhere else. They may not have the largest selection but to me it means that they're pouring all their time and energy into making what they do have the absolute best, and it shows. I'm talking beautiful plants with sticky, heavy buds. Some of the best pot I've smoked and I've been at this since the 80s.
Most Popular Cannabis Seeds