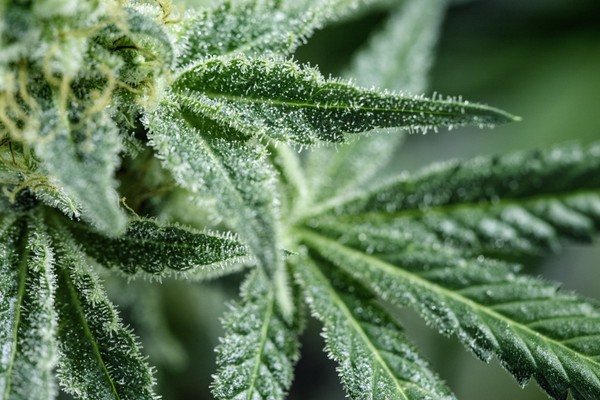 Long-time Colorado residents who use cannabis, be it for medical or recreational purposes, are pretty well-versed in knowing how and where to procure and grow different types of marijuana seeds, and, why ordering from an online seed bank is a smart choice.
Quality Marijuana Seeds in Colorado
More than a decade has passed since Colorado and Washington State made history by on November 6, 2012, by becoming the first two states in the nation to legalize the adult use of recreational marijuana.
With Colorado voters having already approved Amendment 20, which legalized medical cannabis, back in November 2000, Coloradans just might be some of the most well-versed on what is and is not legal in regards to cannabis usage, what the effects and therapeutic benefits of different types of marijuana strains are, where and how to grow high-quality cannabis seeds, and, even, why ordering from an online seed bank like Pacific Seed Bank or Growers Choice Seeds is such a savvy investment.
However, for those who are new to Colorado, or are just simply inquisitive about the Centennial State's cannabis cultivation and possession laws, let's do a quick overview of the most important things to know.
Colorado's Recreational and Medical Marijuana Laws
First, a "disclaimer" of sorts, the regulations provided below are based on Colorado's overall state laws, but counties and municipalities are allowed to pass stricter laws. So, for example, while Colorado State law says that adult recreational users can grow up to six marijuana plants at a time, the city and county of Denver limit the total to 12 plants per household, regardless of how many adults live in one residence. As such, it's vital and your responsibility to check your local cannabis laws if you reside in Colorado.
Medical Marijuana Patients
You must be 18+ to apply for your medical marijuana (MMJ) card, or, if you are under 18 you must have a designated caregiver who is 21+.
In one single transaction: MMJ cardholders can purchase the following: 2 ounces of medical cannabis, and 8 grams of cannabis concentrate, or cannabis products that contain up to 20,000 mg of THC.
Patients can possess up to 2 ounces of marijuana.
Patients, and their caregivers, can cultivate up to 6 plants at home, out of which three can be mature plants.
You must grow your plants in an enclosed space that is hidden from public view. This means that you cannot cultivate your marijuana crops outdoors.
You cannot sell your homegrown cannabis or marijuana products to anyone.
Recreational Marijuana Laws
To be considered a legal adult user, you must be 21 years of age or older.
In a single transaction, adult users can purchase the following from a state-licensed dispensary: 1 ounce of cannabis, and 8 grams of cannabis concentrate, or cannabis products that contain up to 800 mg of THC.
Adult users can possess a maximum of 2 ounces of marijuana.
Adults who are 21+ can grow up to 6 cannabis plants at home, with up to three being mature. *Again, remember that this law varies from county to county in regards to this being "per adult resident" or "per household."
You must grow and keep your cannabis plants in an enclosed space that is hidden from public view. This means that you cannot cultivate marijuana outdoors.
You cannot sell your homegrown cannabis or marijuana products to anyone.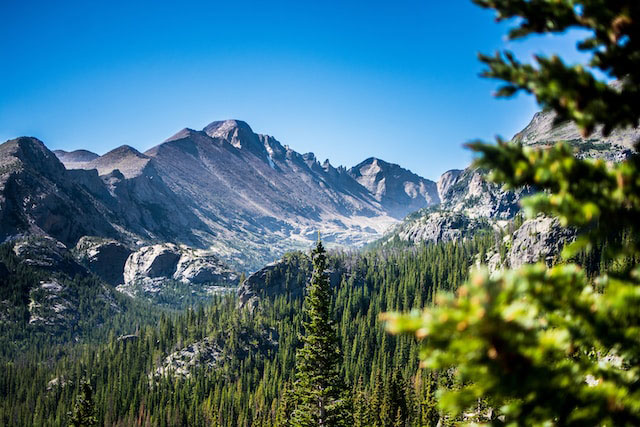 Why Coloradans Buy Their Cannabis Seed Strains From Online Cannabis Seed Banks
Since cultivating cannabis outdoors is 100% illegal in Colorado, at-home growers in the state have the advantage of not having to navigate their state's long winters, summers that can either see monsoon-like or drought conditions, high elevations, and a relatively short frost-free growing season that can run anywhere from 130-150 days. In addition, since outdoor growing is illegal, cultivators don't have to spend a lot of time worrying about if and when to plant each specific cannabis seed strain based on the length of its vegetative and flowering cycles or if the weather is conducive to a particular strain's needs, etc. As such, when Coloradans order their pot seeds from a seed bank, they are able to get exactly what they want, knowing that they can always recreate the outside growing environment a strain requires in their indoor setup. As such, they are able to fully take advantage of the diverse and huge selection that seed banks like Growers Choice Seeds (GCS) are able to offer.
Aside from selection, here are three other reasons why Colorado residents choose to buy their seeds from reputable online seed banks.
Discrete and Speedy Shipping: Even though it is fully legal to cultivate cannabis indoors in Colorado, the fact is, most people don't want to announce to their neighbors and those passing by exactly what it is in the package that was just delivered to their doorstep. Plus, discrete packaging can also help reduce the risk of package thefts, especially for those who live in much more densely populated areas of Colorado. As for GCS' speedy shipping, well, who doesn't like to get the item(s) they've ordered online as quickly as possible?
Price Point and Convenience: Think of GCS like a giant shopping mall that houses numerous cannabis breeders all under one roof, thereby saving you the time wastage of having to go to one place to get one type of cannabis strain, and then look for another place that sells another strain that you want. Plus, because GCS is able to function as a mass distributor, of sorts, for numerous reputable and respected breeders, they can then offer their cannabis seeds to customers at highly-competitive prices, including in wholesale bulk form and special monthly online sales.
Germination Guarantee: GCS provides a germination guarantee that 90% of their feminized cannabis seeds and auto-flowering feminized cannabis seeds will germinate and that if they don't they will send you new ones for free–so long as you strictly adhere to their incredibly easy-to-follow germination guide.
Feminized Seeds vs. Autoflowering Seeds

Due to the fact that regular cannabis seeds will produce both male and female plants, which are incredibly vital to breeders but less so to everyday at-home growers who have little to no use for non-bud-bearing male pollinator plants, seed banks like GCS only sell feminized seeds, which have a 99% chance of producing all-female plants.
Feminized Cannabis Seeds

While feminized seeds can pose a minor challenge for first-time growers since they are unable to automatically flip to flower on their own without having their lighting schedule changed from what is usually an 18/6 light and dark cycle to a 12/12 cycle, which means that growers do need to know a little bit about lighting cycles, there are plenty of feminized strains, such as Holy Grail Kush and Montana Silvertip, that are still considered easy for novice cultivators to grow. Plus, since GCS has so many informative blogs on how to successfully grow their own weed at home, new Colorado growers should be able to figure things out pretty quickly, especially since they don't have to consider ever-changing outdoor weather patterns.
Autoflower Cannabis Seeds

Feminized autoflowering seed strains, which are able to automatically flip to flower without any outside intervention, are often much easier for new growers to practice their growing skills with for exactly that reason. Plus, autoflowers, such as Candy Kush and Northern Lights, usually enter their flowering stage in just 6-8 weeks (although some can take up to 12), and they tend to produce smaller and more robust plants, which makes them that much more ideal for indoor growers who don't have a lot of space in their grow room or tent.

In case you are curious what the secret ingredient is in autoflowers, it's that they contain ruderalis, which is a Central Asian landrace strain that is native to places like Russia and Mongolia, which have very short summers, and long, dark winters.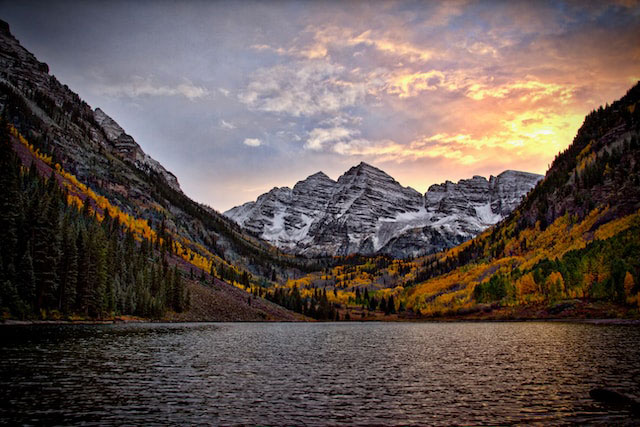 Five Top Strains to Grow in Colorado
Cannabis Collectors in Colorado Praise Our Strains
I've been collecting various cannabis seed strains for ages, and I have to say I was impressed with this selection. Sure, they carry the basics like OG Kush and Northern Lights, but they also have some harder-to-source strains like Tangerine Dream and pure Afghan. I'm more than happy to add Growers Choice seeds to my collection!
My all-time favorite seed store. Cool selection, super fast shipping and great seeds! Just got my latest order and all of my seeds germinated! Easiest online order of cannabis seeds in Colorado yet! Very happy so far and excited to watch my little ones grow into some dank weed! Always smooth sailing ordering seeds from Growers Choice! Five stars!
There's no shortage of weed in Colorado, but I'll still order from you guys every time. Been super happy with every grow.
Order Cannabis Seeds in Colorado from:
and all other Colorado municipalities!
Learn About the Top Cannabis Strains in Colorado
Most Popular Cannabis Seeds