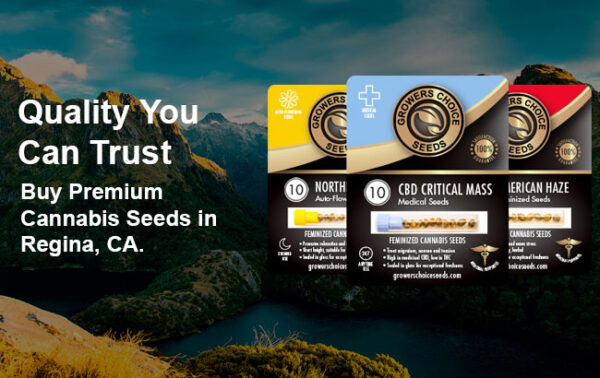 In 2023, Regina, SK embraces medical marijuana and adult-use cannabis, steered by cannabis control (Saskatchewan cannabis laws). Cannabis dispensaries flourish, and trustworthy seed banks offer weed seeds for sale using discreet packaging and stealth shipping – an excellent option for residents.
Definition of Cannabis Seeds
With a legal cannabis market, a wide selection of cannabis dispensaries selling marijuana products from assorted strains, and online seed banks offering premium seeds, cannabis growers enjoy a jam-packed harvest every cannabis season.
Overview of Cannabis in Regina
In Regina, the legal cannabis market has transformed the landscape since the federal government of Canada enacted the Cannabis Act in 2018. If you're 19 or older, public possession limits now include up to 30 grams of dried cannabis or its equivalent. Cannabis dispensaries like Wiid Cannabis offer select options of adult-use cannabis and marijuana products like cannabis oil, online retail stores like ANC Cannabis are a primary cannabis source for the legal cannabis market, and online seed banks like Growers Choice Seeds are an option for resident cannabis cultivators seeking to grow legendary sativa seed strains like Pineapple Express. While consumption of cannabis is a go for adults, only light up cannabis in locations authorized. It ain't cool to have cannabis at school!
Types of Marijuana Seeds Seeds
In today's cannabis culture, cannabis enthusiasts can explore a wide selection of cannabis seed types from online seed banks. Check out sativa marijuana seeds, indica weed seeds, hybrid weed strains, and feminized and autoflower marijuana seeds.
Sativa and Indica Strains
Cannabis cultivators and cannabis enthusiasts should know the differences between sativa marijuana strains and indica weed strains. Sativas, such as the legendary sativa seed strain, Super Sour Diesel, are recommended for daytime use due to their energizing and uplifting nature. The quintessential sativa experience produces a cerebral or head-high sensation. On the flip side, Indicas, like, Purple Hindu Kush, are favorite seed strains for relaxation, ideal for alleviating pain and combating insomnia. Considered perfect seed strains for bedtime, Indica weed strains offer a tranquil embrace for both body and mind. Whether you're browsing cannabis dispensaries or connecting with cannabis cultivators, understanding these nuances ensures your adult-use cannabis produces an unforgettable experience.
Hybrid Strains
Cannabis growers create hybrid weed strains by crossbreeding sativa and indica weed strains to craft award-winning and heavy-hitting seed strains. These top-shelf seed strains include Super Silver Haze, which offers that quintessential sativa experience with a faster flowering time. Another fast-growing seed strain hybrid, Qrazy Train. This weed strain is all about easy vibes and hearty laughter, minus any couch dive. Whether your cannabis garden is indoors or you're tending a cannabis nursery outside, this favorite strain for growers offers cannabis enthusiasts a euphoric sense of relaxation. With the end of cannabis prohibition, and the rise of the legal cannabis market, cannabis companies, cannabis sellers, cannabis wholesalers, and online seed banks offer cannabis enthusiasts premium cannabis seeds and quality marijuana products at affordable prices.
Feminized and Autoflowering Seeds
Dive into the cannabis world, and you'll find feminized seeds and autoflowering varieties of weed strains are prevalent on the legal cannabis market and available via online seed banks. These weed seeds for sale produce back-breaking harvests and some are a one-of-a-kind variety. Feminized weed seeds, like White Widow Feminized Seeds, are tailor-made, so only female plants sprout for cannabis growers in their cannabis gardens. On the other hand, autoflower marijuana seeds, like Critical Purple Auto-Flowering Seeds, transition smoothly from vegetation to flowering time, independent of the amount of outdoor bright light or indoor artificial light, for a stress-free growing experience. With trustworthy seed banks offering stealth shipping at affordable prices, access to cannabis via online seed banks is the perfect option for residents wishing to start their own cannabis garden.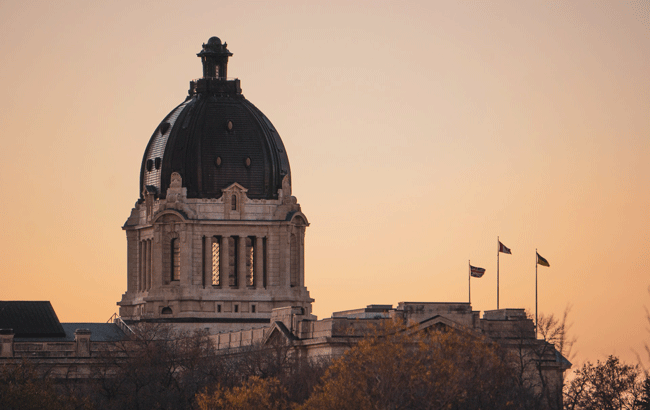 Purchasing Marijuana Seeds to Grow Marijuana Plants in Regina
In Regina, the Federal Government of Canada ensures the quality of cannabis products and the availability of select options for residents to purchase marijuana products, including quality cannabis seeds and non-medicinal cannabis via cannabis dispensaries and online seed banks.
Federal Government Regulations on Cannabis Possession
Canada's history of cannabis laws made every grow illegal grow during cannabis prohibition when the cannabis industry was a hot environment in cold Saskatchewan. the federal government of Canada's regulations on cannabis possession were much different before 2018. In 2023, the age of consumption for marijuana in Saskatchewan is nineteen-year-old. If you're traveling with marijuana from government dispensaries, the possession limit is 30 grams in public. Canadian cannabis growers are limited to cultivating 4 weed seeds in a home cannabis garden, or they step into illegal grow operation territory. The Residential Tenancies Amendment Act of 2018 might rain on renters' parades as it grants landlords the right to restrict cannabis activities.
Licensed Seed Producers in Regina
In Regina, shoppers can purchase non-medicinal cannabis at marijuana dispensaries. And thanks to the legal cannabis market, online seed banks ensure a wide selection of premium marijuana seeds for the city's recreational cannabis participants. Renowned names like Growers Choice Seeds consistently offer pristine strains that eliminate the worry of unverified seed types. Their collections feature both award-winning and heavy-hitting varieties, making them a top choice for cultivators. Whether sourcing for adult use or hunting for that perfect strain for growers, Regina's seed industry ensures top-tier quality products.
Wide Selection of Premium Marijuana Seeds Available
In Regina, while cannabis industry producers like Running Leaf Corporation and OneLeaf Cannabis Corp exemplify quality production standards, and dispensaries like Wiid Cannabis, Canna Cabana, and Farmer Jane Cannabis Co. offer myriad cannabis products, its online seed banks, particularly Growers Choice Seeds, that dominate the marijuana seeds industry. This trustworthy seed bank offers Reginan's quality cannabis seeds at unbeatable prices, with amazing customer service. Boasting award-winning and heavy-hitting strains, they're the #1 seed bank shipping worldwide! So check out online seed banks for premium cannabis seeds and retail stores that emphasize the quality of cannabis products, ensuring only the best for cannabis enthusiasts. Between the rich cannabis culture and the rise of online seed banks, Regina's residents are spoiled for choice!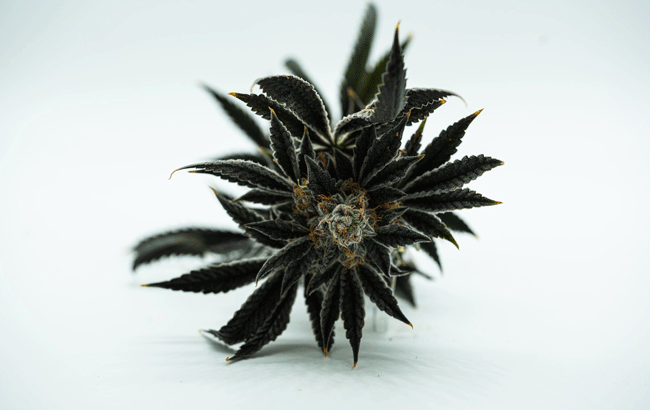 Discreet Packaging Options for Purchase Delivery
For Regina recreational cannabis participants eager to grow their own cannabis garden, Growers Choice Seeds is your primary source for award-winning and heavy-hitting seed strains. They offer top-shelf seed strains at unbeatable prices and discreet shipping, ensuring your marijuana seeds remain private. These top-shelf seed strains are shipped from in-house breeders throughout Europe, Canada, and the USA, landing at your doorstep within 2-5 business days. Whether you're after fast-growing seed strains, award-winning and heavy-hitting seed strains, or pest and disease-resistant seed strains, your privacy is their top concern. Plus…all orders above $99 come with free shipping! So start your next cannabis season with top-shelf seed strains from a trustworthy online seed bank like Growers Choice Seeds.
Growing Cannabis at Home with the Right Equipment
Growing cannabis indoors is easy for residents of Regina if they know how to create a proper artificial environment for achieving stellar plant health and impressive yields in their cannabis garden.
Grow Tent Essentials for Cultivation Success
In the realm of cannabis cultivation, the right setup can spell the difference between "just okay" and "jaw-dropping". Among the grow tent essentials for ensuring cultivation success are proper lighting, airflow, and humidity control mechanisms. Crafting a suitable grow space, be it in a designated grow tent or a closet, guarantees controlled conditions to mimic Mother Nature's best, right indoors. Don't forget the importance of abiding by government regulations. Especially in regions like Saskatchewan, home enthusiasts are limited to growing four cannabis plants at once. Stay compliant, ensure you're not dipping into illegal grow operations territory, and enjoy the fruits (or rather, buds) of your labor!
Perfect Conditions to Maximize Plant Health and Yields
Growing cannabis in Saskatchewan requires some know-how. To optimize plant health and maximize yields, create the right environment. Keep the temperature steady between 68-77°F, ensuring plants are comfortable and not roasting in a hot environment. Balance is essential with humidity, so aim for 40-50% during the flowering time to avoid mold. Avoid 24 hours of daily bright light as plants thrive with an 18/6 light cycle (that's 18 hours on and 6 hours off) during the vegetative stage. Good air circulation is key, allowing leaves to dance and breathe. And don't forget about the right nutrition for your cannabis nursery or cannabis garden; it's vital for every weed strain. Master these elements, and you're on your way to being a top Saskatchewan adult-use cannabis grower.
Reactivity and Impairment Levels While Using Cannabis Products in Regina
When you light up in Regina, be aware of any impairment or reactivity that might happen if you're new to the consumption of cannabis. Long-time users should remember that while their favorite seed strains may help users cope with social issues, cannabis can dial down reaction time and make user decision-making and motor skills occur a bit more slowly. If you feel a hint of anxiety or paranoia, that's a side effect some users experience, especially with some legendary sativa seed strains. The best advice is to start with a small dosage and gauge your body's vibes. And a heads-up – Saskatchewan is all about zero tolerance for drugs and driving. So, while the legal market has its perks with a plethora of products, knowing your boundaries ensures a smoother ride.
Regina Goes for Grower's Choice
I've found my ideal supplier in Grower's Choice. Not only was the delivery time short and convenient—the purchasing process was made much easier due to the company's highly-detailed and well-organized website. Talk about a stress-free shopping experience! I'll never buy elsewhere.
 Our Most Popular Cannabis Strains