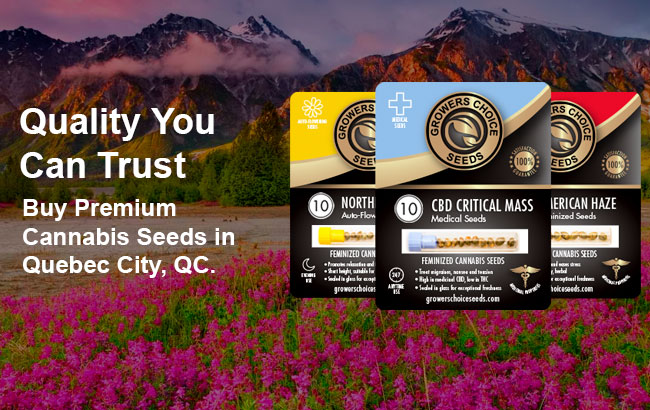 In 2023, Quebec City has a legal cannabis market, and Growers Choice Seeds online cannabis seed bank offers a wide selection of cannabis seeds, with outdoor seed strains perfect for outdoor cannabis growers.
The Need for Quality Cannabis Seeds in Quebec City
In Quebec City, the demand for high-quality cannabis seeds is evident. Growers Choice Seeds excels as a reputable seed bank, with exceptional customer services, a top-notch germination guarantee, payment options including credit cards / Bitcoin, and discreet delivery.
Benefits of Purchasing Cannabis Seeds from a Reputable Seed Bank
Navigating the vast world of cannabis cultivation can sometimes feel like journeying through a dense forest. That's where reputable seed banks step in as invaluable compasses, guiding both novices and experts alike. These institutions, guardians of high-quality genetics, ensure that growers always have access to the finest Cannabis Strains out there. Whether you're looking to cultivate an auto-flowering variety or specific strains like the potent Bruce Banner #3 or therapeutic CBD Kush, there's a wide variety of strains just waiting to be explored. And there's no need to fret over logistics. These seed banks typically offer worldwide shipping, ensuring your seeds travel from their vaults to your garden in pristine condition. With discreet packaging, your order is kept under the radar, preventing any raised eyebrows from neighbors or postal workers. As the cannabis industry continues its global ascent, it's comforting to know that you have the backing of experienced seed banks. This partnership ensures a successful growth journey, brimming with lush cannabis plants and high yields.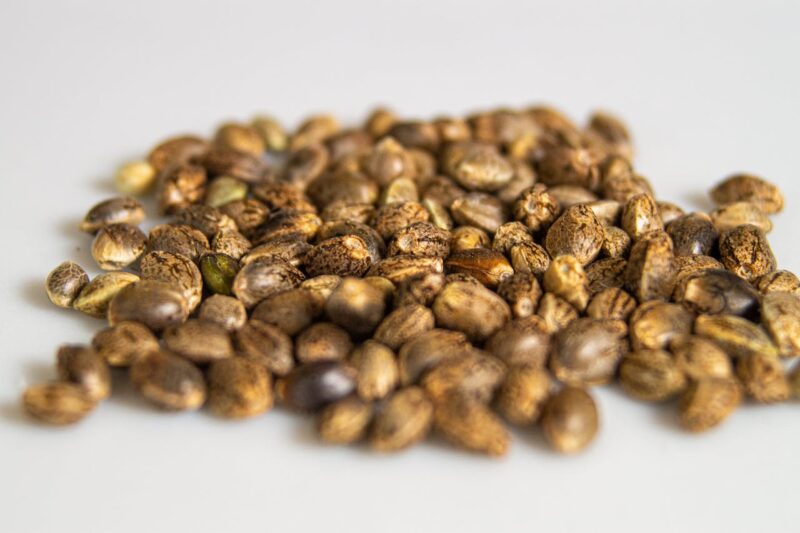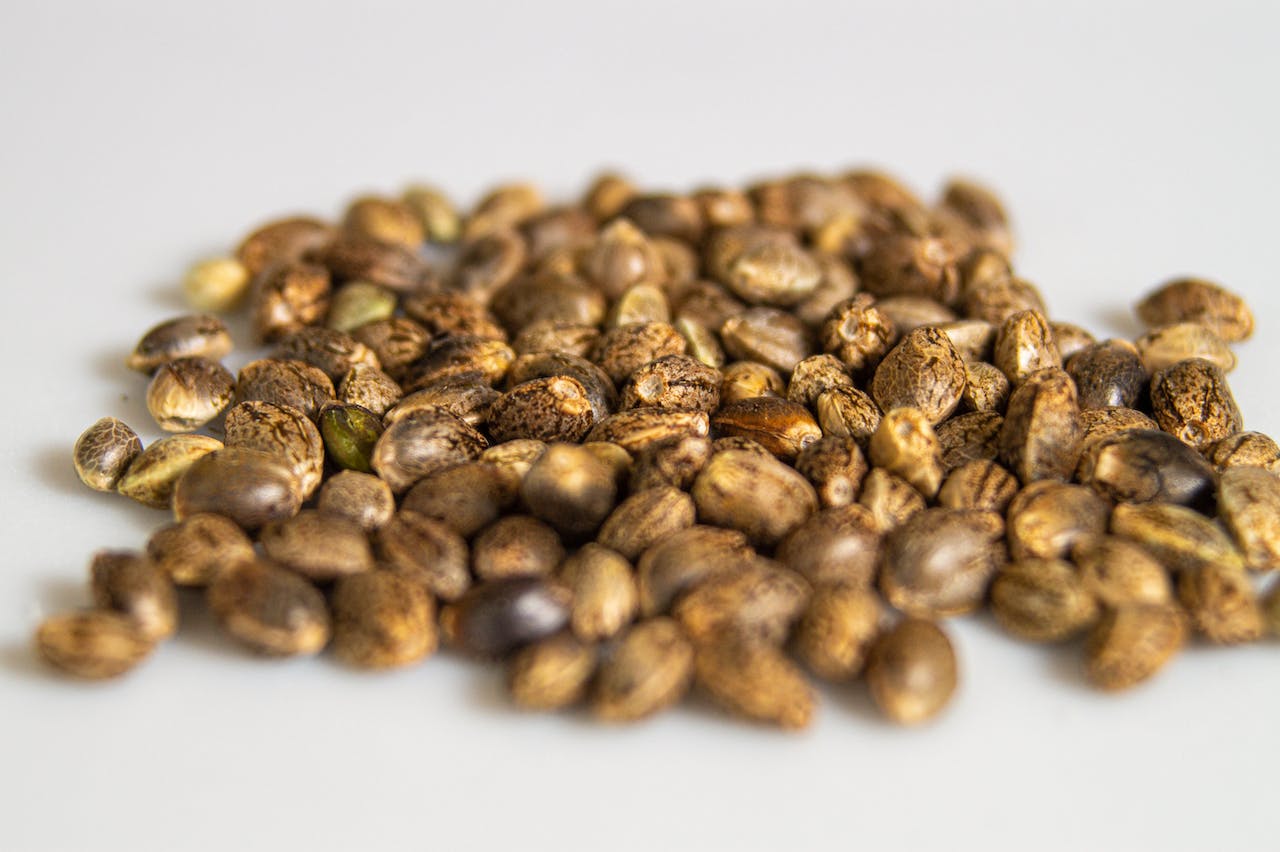 Popular Online Seed Banks in Quebec City
In Quebec City, online seed banks offer popular strains with enticing seed deals and accept credit cards / Bitcoin. With discreet shipping and a wide selection of cannabis seeds, Canadian cannabis growers are covered!
Seed Banks with Quality Strains
Growers Choice Seeds has established itself as a renowned online seed bank in the cannabis industry over its impressive two-decade presence. With a commitment to providing high-quality marijuana seeds, their massive collection boasts a myriad of top-shelf seed strains that are the talk of many Canadian cannabis growers. This cannabis seed bank has the attention of both newbies and experienced growers with their variety of cannabis seeds for sale, like Animal Gelato, Blue Dream, and Diamond Kush stand out, especially given their rapid 7-week flowering period. For those inclined towards classic strains, they haven't missed out on presenting Purple Kush, Blue Cookies, Green Crack, and the always sought-after White Widow. Each of their feminized seeds and autoflowering seeds undergoes stringent quality checks, ensuring you're planting high-quality seeds. With features like same-day shipping and discreet delivery, it's clear that Growers Choice Seeds prioritizes both marijuana product excellence and top-notch customer support, making them a staple in the cannabis seed bank industry.
Seed Bank Payment Options
Navigating the expansive waters of the cannabis industry is smoother with the guiding ship of Growers Choice Seeds online seed bank – considered THE Canadian Seed Bank supplying Quebec cannabis seeds. It's the #1 seedbank shipping worldwide. Whether you're an experienced grower with a history of farming Quebec cannabis seeds, or an outdoor grower seeking dream seed strains for sale in other Canadian provinces, Growers Choice Seeds is an online seed bank with exceptional customer service, no fee on credit cards, credit cards / Bitcoin payment options, and same-day shipping. In addition, their germination guarantee provides Canadian cannabis growers with confidence in the massive collection of marijuana seeds for sale to tend in their weed garden. Offering a collection of auto weed seeds for sale, feminized cannabis seeds, and medical marijuana cannabis seed strains, Growers Choice Seeds prioritizes excellent customer service, the quality of cannabis products, faster shipping than competitors, and an unbeatable delivery success rate. So the business day that you're hunting Quebec cannabis seeds, remember there's a reason Growers Choice Seeds has been the #1 Canadian seed bank overall for two decades.
Canadian Seed Bank Pricing and Promotions
Navigating the vibrant landscape of the Canadian cannabis industry, both indoor growers and outdoor growers consider Growers Choice Seeds to be THE Quebec Seed Bank. This reputable seed bank, backed by over 1,900 glowing reviews, is more than just a name in the cannabis industry; it's a legacy. Known for their affordable prices that don't compromise on seed quality, they roll out some of the most enticing cannabis seed promotions in the legal cannabis market. Offering a wide variety of strains for sale, from time-honored classics like Acapulco Gold to the deeply revered Afghan Kush, they've got a taste of something for every cannabis garden. And for growers keen on expanding their cannabis garden with autoflowering seeds or hunting for bonus seeds, Growers Choice Seeds always has current deals on popular strains with no fee on credit cards. So, the next business day you're looking to plunge into an excellent collection of top-shelf seed strains and get more bang for your Canadian dollars, remember that Growers Choice Seeds has long been the talk of Canadian cannabis growers.
Types of Cannabis Seeds Available in Quebec City
Growers Choice Seeds showcases a vast selection of high-quality cannabis strains with a 2-5 day express shipping option on everything from regular marijuana seeds, more potent strains, and feminized cannabis seeds.
Regular Seeds
In the verdant legal cannabis market, regular marijuana seeds have earned their stripes as a top pick for home growers in Quebec City. Popping regular weed seeds in your cannabis garden promises the beauty of both male weed plants and female cannabis plants – a blessing for those wanting control over weed plant sex. Beyond this, Growers Choice Seeds advocates for the unmatched cost-effectiveness of regular seeds, allowing indoor and outdoor cannabis growers to produce seeds for future cultivation cycles, cutting payments to credit cards / Bitcoin. Unlike their feminized cannabis seeds counterparts, regular weed seeds stand out for their remarkable resilience, adeptly weathering unpredictable conditions. Plus, their potent strains remain top-notch and comparable to the more mainstream feminized cannabis seeds. With options ranging from Bruce Banner #3 high-quality cannabis seeds to top-shelf seed strains like Pineapple Express, this is THE Canadian seed bank truly offering a wide variety of regular seeds tailored for every cannabis garden. So, whether you're an indoor grower or interested in growing outdoor marijuana plants, their cannabis seeds ensure the successful growth of your cannabis garden, cementing their position as a staple in the Canadian seed bank industry.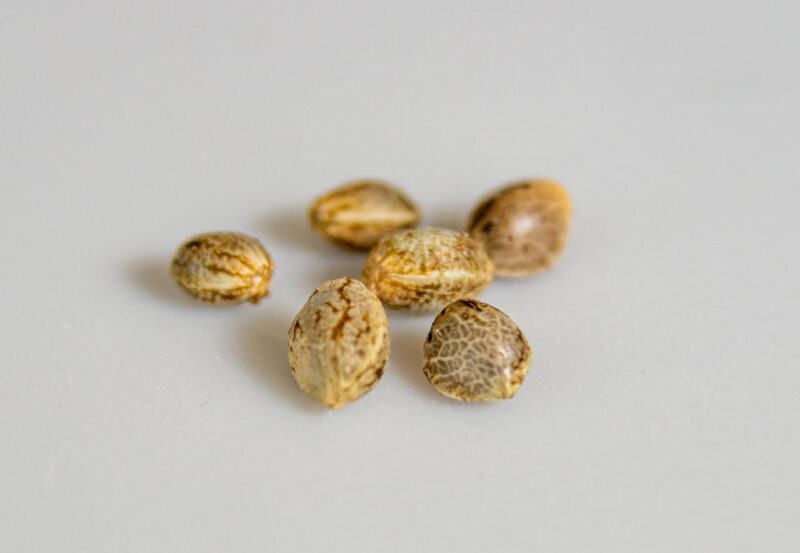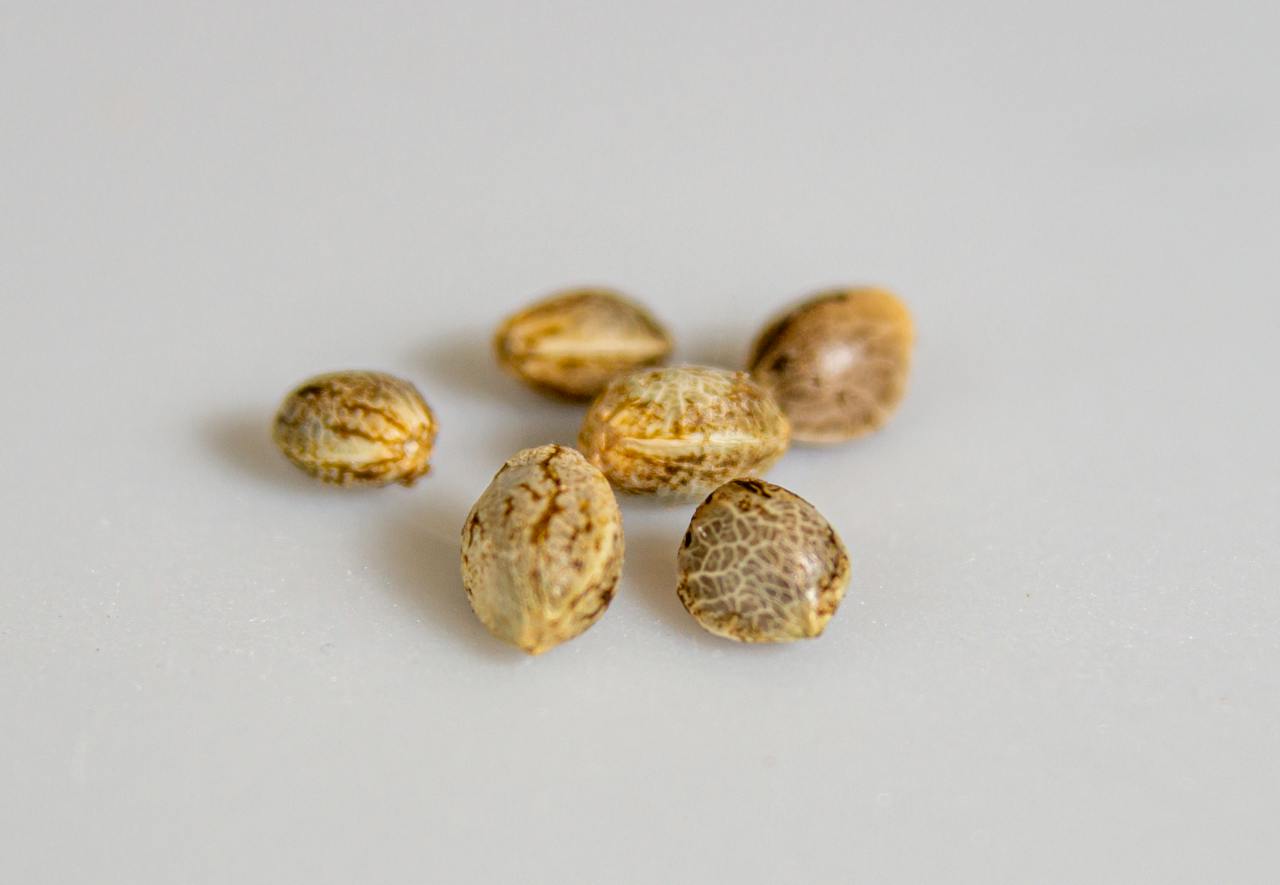 Feminized Seeds
For those entering the legal cannabis market, particularly newbies in Quebec City, choosing feminized cannabis seeds might be your best bet. First off, these cannabis seeds have been designed to produce only female plants, meaning you won't be playing the guessing game or fretting about accidental pollination – no male plants crashing your Cannabis weed party. They also boast longer grow times, giving you taller indoor and outdoor marijuana plants and, ultimately, larger cannabis crop yields per square meter. For first-time growers, the uniformity of feminized cannabis seeds makes the weed garden cultivation journey smoother. Now, if you're looking to snag some of these feminised seeds, Growers Choice Seeds has an excellent collection of popular strains. These cannabis seeds come with a top-notch germination guarantee. So, if you're planning on joining the league of Canadian cannabis growers, kickstart your cannabis crops with feminized cannabis seeds, and watch your female plants thrive. And if you're considering diving into autoflowering strains next, remember this piece of advice: always ensure you're getting high-quality seeds for the best results.
Auto-Flowering Seeds
To all the budding cannabis enthusiasts in Quebec City, if you're keen on diving into the world of weed gardens, you should consider Growers Choice Seeds collection of auto cannabis seeds. These popular strains are the real MVPs when it comes to shorter turnaround times. You'll get your lush cannabis plants blooming in a jiffy. Plus, they grow into smaller plant heights, making them ideal for tight spaces and growing indoor cannabis seeds. Their resilience is top-tier, thriving even in those occasionally unforgiving Quebec weather dips. Growers Choice Seeds has an excellent collection of MJ seeds, ensuring high-quality seeds with every purchase. And, if you're venturing into their collection of auto strains, trust their top-notch germination guarantee for peace of mind. Whether you're an experienced grower or just setting up your first weed garden, these auto-flowering wonders could be your golden ticket to a thriving green haven.
High-Quality Premium Seeds
Diving into the legal cannabis market and filling out your home weed garden means choosing top-shelf seed strains from Growers Choice Seeds. They've got an array of popular strains that boast an excellent collection of auto strains, all guaranteeing standout germination rates. If you're curious about THC levels, whether it's a daytime lift or nighttime mellow you seek, they have the right weed seed. There's also a plethora of multiple payment options, including credit cards / Bitcoin, and a top-notch germination guarantee. They're the perfect choice for reasonable prices and stealth shipping. So whether you're a legend in the weed garden world or just sprouting your first single plant, investing in premium MJ seeds is a surefire win.
Quebec City gives two green thumbs up
Don't bother buying seeds from anywhere except Growers Choice. I bought seeds three times from other companies, and each time only a couple of the seeds germinated and then died shortly after. All of my seeds from Growers Choice germinated and turned into healthy plants.
 Our Most Popular Cannabis Strains