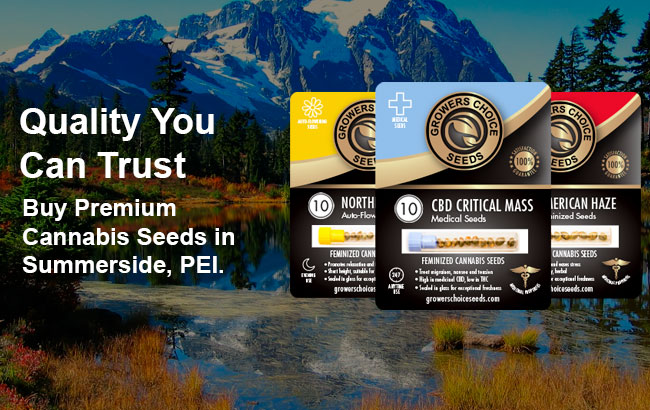 Located in Prince County, Prince Edward Island, Summerside is the second largest city in the province and serves as the primary service center for the western part of the island. Residents of Summerside can learn more about cannabis below—from the local culture and laws to recommendations on locating high quality seeds. 
What are Cannabis Seeds?
Small yet powerful, cannabis seeds are typically brown in color and contain all the genetic information to grow a new cannabis plant. Healthy seeds will range from a rich, creamy beige to a deep coffee hue. They will also have a slight sheen and be firm to the touch.
Why Buy Cannabis Seeds in Summerside?
Cultivating your own small cannabis garden serves a practical use—but can also be quite gratifying. Whether you're a seasoned grower or entirely new to the process, obtaining high-quality seeds is the very first step in growing a bountiful cannabis plant.
Specifically, residents of Summerside are permitted to grow up to four plants per household so long as they are not visible from public spaces. Any plants grown outside must be kept inside a locked enclosure at least 1.52 meters high and must not be visible from public spaces. Recreational marijuana and consumption of cannabis are also legal in many parts of Canada. We encourage cannabis fans to always research their local locals; more information about growing in Summerside can be found here.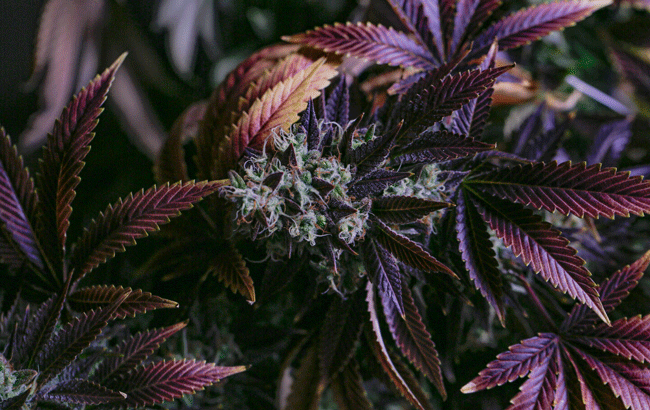 Feminized Seeds
While regular marijuana seeds have a 50/50 chance of producing male and female plants, feminized marijuana seeds are bred to produce only female plants. Normally, when plants are pollinated by males, they will produce both seeds and resin-covered flowers. However, they will also prioritize seed production, which results in buds with reduced potency. Feminized marijuana seeds are beneficial because they produce notably high THC levels as well as CBD. Accordingly, they are desired by growers seeking especially potent yields. Because of this quality, there is an abundance of existing marijuana strains bred to be feminized.
Growing Cannabis from Feminized Seeds: Advantages and Disadvantages
While every situation will vary slightly, as a general rule, feminized plants cannot be bred and are more challenging to clone. However, any of these potential drawbacks may be outweighed by the virtual guarantee of female plants and buds with enhanced quality.
Regular Seeds
Regular seeds are preferred by growers looking to experiment in breeding new strains; regular weed seeds tend to have a more affordable price but also tend to produce less potent yields. Unlike auto-flowering varieties, which tend to be fast-flowering seed strains, regular seeds grow at the normal rate.
Autoflowering Seeds
Autoflowering cannabis seeds have a special genetic quality: Thanks to their ruderalis lineage, they are especially tough, resilient, and have a shorter flowering period. While they may be less likely to trigger a record-busting harvest, they have many other attributes: They're famously low-maintenance. In fact, there's an excellent chance they'll require no adjustment of light cycles at all. They also don't necessarily require pleasant weather; they're famous for thriving in less-than-ideal outdoor conditions. Finally, they are typically disease and pest-resistant seed strains. All of the aforementioned qualities make auto-flowering seeds suitable for both outdoor growers and beginners.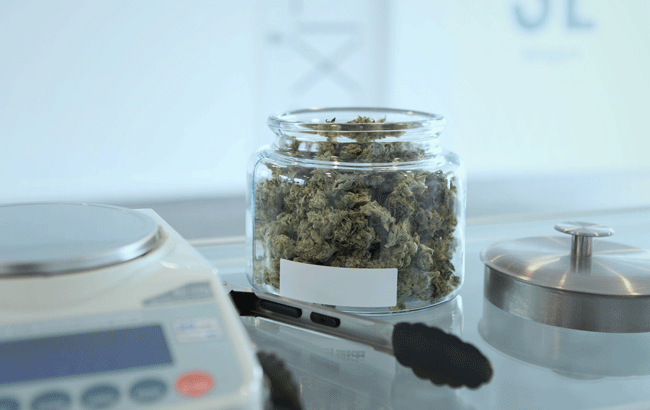 CBD Seeds
CBD cannabis consumption differs from traditional cannabis in that it will not produce the psychoactive effects associated with THC. The second most common cannabinoid found in cannabis, CBD is known to provide mental focus and clear-headedness without the mind-alerting effects. Strains high in CBD have a variety of applications: Many find it helps alleviate stress and boost mood, while in general, high CBD and low THC plants are fantastic strains for those seeking soothing properties.
Types of Cannabis Seeds Available
Another important feature of many marijuana strains is their respective indica and sativa content. While both indica and sativa will produce plants with buds rich in cannabinoids such as THC and CBD, they have as many differences as similarities. Additionally, consumption of marijuana will have a variety of effects depending on the strain; indica and sativa content will heavily influence the effects of any individual strain.
You'll often see strains described as "sativa-dominant," "indica-dominant," or a "balanced hybrid." This simply refers to the indica or sativa levels, respectively, and, therefore, the characteristics and effects of the strain. Below are some brief explanations of what to expect from these three varieties.
Sativa-Dominant Strains
Sativa strains are known for their cerebral effects and are typically ideal strains for daytime use. Commonly referred to as a "head high," their effects will typically impact the mind. This may include a clarified thought process, a sense of mental invigoration and energy, or a simple, calm lucidity. Depending on the strain, these effects may vary and will have their own unique nuance. However, if you're seeking heightened perception, sharp thinking, a boost of creativity—or any related cerebral effects, we recommend researching various sativa strains to get a sense of which you might like best.
Indica-Dominant Strains
Indica strains are known for their calming and sedative effects. They produce a highly soothing, sometimes sleepy state—often referred to as "couch lock." This makes them ideal for nighttime use—or for lazy, uneventful days that can be devoted to relaxation. Indica strains tend to have a shorter flowering period than sativa and are typically deep green in color.
Hybrid Strains
Hybrid strains are created by cross-breeding different cannabis varieties. This typically results in a unique combination of characteristics. You may feel an initial sense of mental clarity and energy followed by heavy, relaxing euphoria.
Benefits of Buying Cannabis Seeds in Summerside
Growing cannabis from seeds can be a highly gratifying process—and a reputable seed bank will be one of your best resources when beginning (or continuing!) your gardening journey. From unbeatable prices to a wide variety of cannabis seed types to exceptional quality—the best online marijuana seed banks delight in going above and beyond.
Given the large number of options available to those in Summerside, it can be helpful to keep certain features and qualities in mind. When researching online seed stores, we recommend checking potential banks for the following qualities to ensure a good customer experience:
Healthy seeds backed by a germination guarantee: Obtaining affordable yet high-quality cannabis seeds is the vital first step in a successful growing experience. Guaranteed germination of seeds is important; this will help ensure your seeds grow into potent mature plants. Additionally, the bank you select should provide a 90% germination guarantee on all seeds for sale.
Extensive selection: From enormously popular strains to hard-to-find varieties, limited-edition seeds to CBD-rich strains, a good seed bank will have robust assortments of weed seeds—from common cannabis seeds to more difficult-to-find varieties. There will also be easy-to-navigate menus of featured products. As such, it will be easy to identify your favorite strain within the current selection.
Credit card payment option: Trustworthy online cannabis stores and seed banks will also provide secure and convenient payment methods.
Educational information: Each type of strain seed should be accompanied by relevant information such as THC levels, flowering process, whether it is a photoperiod strain or not, plant size, aroma, taste, and more. This is the information that will allow you to distinguish your favorite cannabis seeds from thousands of seed strains.
Filtering options: Identifying your favorite strains may simply be a process of elimination. Are you seeking a strain with euphoric effects? Or maybe you'd prefer something with more relaxing properties. The best seed banks will provide simple ways to locate exact qualities amongst the variety of cannabis seeds available. It's simply a matter of finding the perfect cannabis pot plants for your specific preferences.
Understanding Cannabis Rules in Summerside
Legal Age Restrictions for Purchasing, Growing, and Using Cannabis
On October 18, 2018, the National Cannabis Act made it possible for individuals aged 19 and above to consume cannabis for recreational purchases. However, there are limits to the amount of cannabis per person in public; up to 30 grams of dried marijuana may be carried at once.
In Canada, legal cannabis products are sold through retailers authorized by provincial and territorial governments. In Summerside, specifically, there are a small handful of cannabis retail stores. Legal cannabis will be marked with a standardized cannabis symbol, an excise stamp (which will differ for each province and territory), as well as other important information. More details on purchasing legal cannabis in Canada can be found here.
Requirements for Growing Your Own Plants at Home
Tending to your marijuana strains is a fulfilling process; even beginners can achieve great success with the right tools, setup, and education. While every unique growing environment will vary, the following recommendations are good general rules of thumb.
1. Dedicate an area to your cannabis plants: Take a look at your living space and find a space you can devote solely to your plants. A tent may be used—particularly if you'd like to obscure any bright light —although it is not necessarily required.
2. Light your Grow Room: The balance of darkness and lightness is a vital factor in growing healthy plants. Typically, bright lights, such as high-pressure sodium bulbs, are an excellent choice.
3. Check the temperature: While every strain and growing setup will be unique, typically, a temperature of 75-85 degrees is optimal for your pot seeds and plants.
4. Select your pots and soil: Pots should allow your plant's root system to breathe. Organic potting soil that has a partial base of peat or coco is also beneficial. Some soil may also have additional nutrients mixed in; this will make for a lower-maintenance process.
5. Watering: Plants will typically require watering at 25 to 30% of the pot capacity. When the top few inches of the soil feel dry, water again. However, this will vary depending on your plants, growing environment, temperature, and more.
This guide provides a more in-depth glimpse into recommendations for indoor growing.
Summerside grows Growers Choice
I just received my seeds, but I'm too excited to wait to review them. I was referred to Growers Choice from a friend who buys the Jack Herer seeds, so I decided to look into it myself. I thought I'd just choose one strain, but ended up with three different ones. So happy with my order!
 Our Most Popular Cannabis Strains