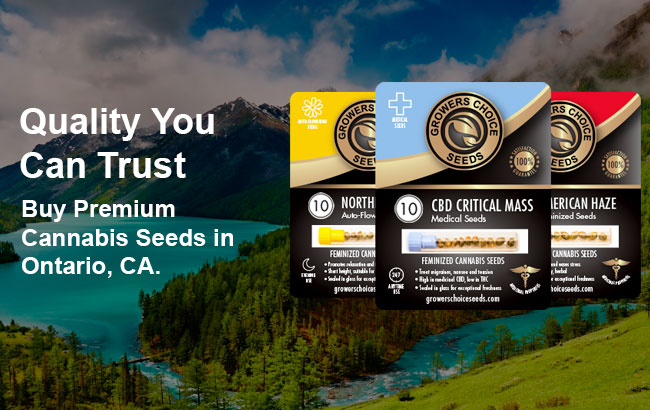 In Ontario, 2023, you're good to grow! Grower's Choice Seeds offers potent strains like Bruce Banner, and a variety of payment options: credit cards / Bitcoin and even Zelle payments to avoid those fees on credit cards!
Overview
In Ontario, the legal cannabis market has seen its fair share of shifts. From tight Health Canada rules to recent relaxations, the landscape's been ever-changing for experienced growers and the cannabis community.
History of Cannabis Seeds in Ontario
Since Canada created the federally legal cannabis market in 2018, Ontario has seen a vibrant cannabis community flourish. Canadian cannabis growers can tend up to four marijuana plants at home. It's essential to buy your cannabis seeds from reputable seed banks or licensed dispensaries to ensure you're getting quality marijuana products. One thing's for sure, Ontario has become an incredible province for adult-use cannabis culture, with events and expos popping up regularly. Online seed banks like Grower's Choice Seeds are just part of a broader cannabis community that includes experienced growers and enthusiasts. Health Canada keeps a watchful eye, setting regulations to ensure public safety. So whether you're a Canadian customer seeking MJ seeds to grow medical marijuana or recreational marijuana, Ontario's weed seed history showcases the growth and acceptance of marijuana products in Canadian provinces.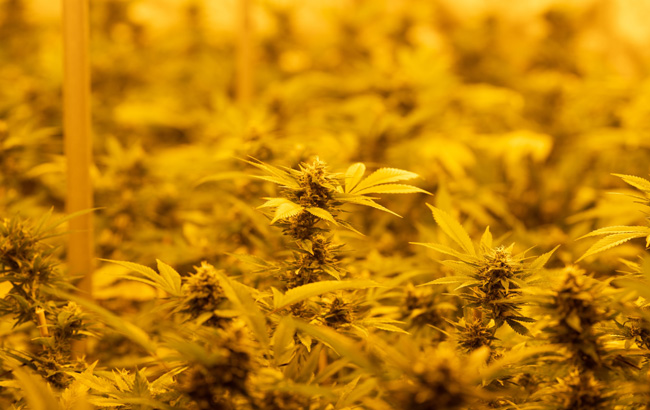 Types of Cannabis Seeds
Dive into the world of weed seeds with options ranging from regular marijuana seeds to feminized cannabis seeds, and autoflowering varieties. Cannabis seed banks like Grower's Choice Seeds offer a wide variety of potent strains for indoor growers and outdoor growers.
Regular Seeds
Regarding cannabis cultivation, regular marijuana seeds are often considered the gold standard by many Canadian cannabis growers. These regular weed seeds have the unique potential to develop into either male or female plants, offering a sense of adventure and variety in your garden. This unpredictability adds an element of versatility that's ideal for breeding purposes. For those looking to expand their cultivation game, a seed bank shipping worldwide, like Grower's Choice Seeds, offers a wide range of cannabis seed strains from classic strains like Bruce Banner with its potent effects to the OG Kush with its therapeutic benefits. If you're interested in experiencing all Mother Nature has to offer, regular weed seeds provide that genetic diversity. No matter where you're planting in the Canadian provinces, MJ seeds are widely available. With convenient payment options like credit cards / Bitcoin, getting your hands on popular marijuana seeds has never been easier.
Feminized Seeds
For those in the know, feminized marijuana seeds are a game changer. Specifically bred to produce only female plants, feminized marijuana seeds take the guesswork out of your garden game by eliminating the need to identify and remove male plants. This is not just convenient, it also means astounding yields and more potent effects. Whether you're a commercial enterprise or a backyard outdoor grower, feminized seed strains offer clear advantages. Grower's Choice Seeds is a reliable seed bank shipping worldwide, stocked with popular strains for sale like Bruce Banner and Purple Kush, that offers feminized options in a wide variety of strains. With stealth shipping and convenient payment options like credit cards / Bitcoin, and even Zelle to avoid the fees on credit cards, getting your hands on these MJ seeds is a breeze. So if you're all about optimizing your growth, feminized seed strains are where it's at.
Autoflowering Seeds
Auto-flowering seeds are a game-changer in the cannabis cultivation world. Unlike regular weed seeds, autoflowering weed seeds are bred to transition from vegetative growth to flowering stage automatically without depending on the light cycle. They produce both male and female plants, although there is a higher chance of getting female cannabis plants. This eliminates the risk of stress-induced hermaphroditism, resulting in a lower chance of seedless buds. For those seeking a streamlined growing experience, Grower's Choice Seeds is a top-notch seed bank shipping worldwide, offering a variety of seed types including popular strains like Bruce Banner #3 and Critical Purple. An excellent collection of auto-flowering seeds at affordable prices with top-notch customer support, convenient payment options like credit cards / Bitcoin, and discreet shipping to any of the incredible provinces of The Land of the Maple Leaf, make it easy to access quality marijuana products.
High-Quality Cannabis Seeds vs. Cheap Seeds
When pondering your MJ seed options, the differences between high-quality cannabis seeds and cheap seeds are stark. High-quality seeds, like those from Grower's Choice Seeds, boast superior genetics that set the stage for healthy cannabis plants. You'll find a wide variety of strains and a vast selection of cannabis seeds to choose from, ideal for both medical marijuana and recreational cannabis use. Added perks include a stellar delivery success rate and stealth shipping options. On the flip side, cheap seeds might sell for more affordable prices, upfront, but they often come with limited germination guarantees and a more narrow selection of strains or a less straightforward selection of seeds. In short, for Canadian cannabis growers looking to make the most out of their growing experience and aim for a bountiful harvest, investing in high-quality MJ seeds is the smart move. Every single plant will benefit.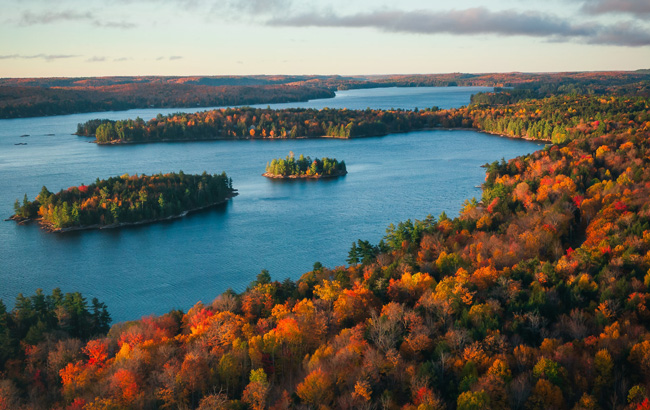 Canadian Seed Banks and Online Sources for Cannabis Seeds in Ontario
Delve into Ontario's cannabis seed options. Online seed banks like Grower's Choice Seeds are best for a wide variety of cannabis seeds. While dispensaries offer products, seeds could be elusive.
Grower's Choice Seeds
Grower's Choice Seeds is one of the most trusted cannabis seed banks for popular seeds and top-shelf seed strains. This gem of a cannabis seed bank boasts a vast selection of strains — feminized cannabis seeds, autoflowering seeds, regular weed seeds, and a wide selection of high CBD seeds. If you're interested in classic strains like Candy Kush, Great White Shark, or Maui Wowie? They've got 'em, along with a collection of over 30 high CBD seeds, perfect for medical marijuana needs or if you're just vibing with medical-grade effects. They offer same-day shipping, with stealth shipping options for those who like discreet delivery. This online seed bank accepts credit cards/bitcoin, and Interac E-Transfer. Grower's Choice Seeds is an online seed bank with more reasonable prices and discreet delivery than most Canadian seed banks, and its excellent customer service and top-notch germination guarantee, make it a top choice for indoor growers, outdoor growers, and Canadian cannabis growers in every province.
Ontario Cannabis Storefronts and Dispensaries
For those in Ontario looking to expand their cannabis gardens, online seed banks are the go-to for an incredible selection of cannabis seeds. Unlike most dispensaries that focus on marijuana products, these reputable seed banks specialize in seeds for sale. Known for an excellent germination rate and customer service, they offer a wide variety of strains, from classic to hybrid. With discreet shipping and a variety of payment options, including Canadian dollars, it's no wonder they have taken the community by storm. Indoor growers and outdoor growers alike will find a rich selection of feminized cannabis seeds, regular marijuana seeds, and even auto-flowering varieties. Current deals often include bulk seeds for those aiming for a bountiful harvest. So, if you're in Canada and seeking quality cannabis seeds, look no further than online seed banks.
Benefits of Purchasing Cannabis Seeds from a Reputable Seed Bank
When you buy cannabis seeds from a reputable seed bank, you're investing in quality genetics and guaranteed germination rates while enjoying worldwide shipping options and North American delivery guarantees.
Quality Assurance of Genetics and Germination Rates
Quality assurance in MJ seeds for sale is no joke, especially when you're getting your marijuana seeds from online seed banks. You're investing time and effort into growing your own cannabis seed strains, so you need a top-notch germination guarantee. That's why experienced growers opt for online seed banks that rigorously test their MJ seeds for quality. We're talking a tight focus on superior genetics from a mix of Sativa, Indica, and Hybrid strains for sale, to the availability of classic and popular strains. Online seed banks source these marijuana seeds and put them through the wringer—tests for consistent germination rates, quality of yield strains, and so on. And let's not even start on the options: from feminized seeds to regular seeds, and even autoflowering seeds for those looking for a quicker harvest season. Add to this the convenience of worldwide shipping and options like same-day shipping. You're not just buying seeds for sale; you're buying peace of mind.
Worldwide Shipping Options with North American Delivery Guarantees
Navigating the world of online seed banks like Growers Choice Seeds, you'll find various worldwide shipping options tailored to a global audience, including robust North American delivery guarantees. They offer standard, express, and stealth shipping for maximum discretion. If you're keen on pinching pennies, the associated fees aren't astronomical, and for orders above $200, shipping is on the house. With delivery services extending to multiple countries, their vast selection of quality cannabis seeds—from feminized marijuana seeds to auto-flowering varieties—is globally accessible. Express shipping options and excellent customer service sweeten the deal, ensuring delivery times for every single seed. Whether spending Canadian dollars or another currency, a variety of payment options make transactions a breeze.
See their massive collection of marijuana seeds and take advantage of current deals today!
Best seeds in Ontario! Always my go-to and I've told all my friends, too.
Most Popular Cannabis Seeds