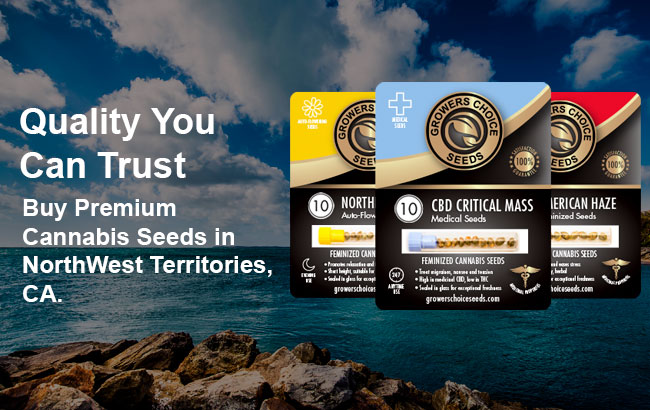 In 2023, the Northwest Territories flaunt legal cannabis for recreational use. Though available, commercial cultivators grapple with the region's harsh, cold climate, making indoor growing king. Wrap up, light up, and remember: Mother Nature's chilly attitude up North isn't always pot-friendly!
Definition of Cannabis Seeds
Marijuana seeds, from British Columbia to the Northwest Territories, are the foundation of legal cannabis products. Territorial governments regulate the sale of cannabis and weed seeds kickstart the cannabis journey for weed growers hoping for a massive harvest from their cannabis garden.
Overview of Cannabis Use in Northwest Territories
In the Great White North, remote Canadian provinces like the Northwest Territories and British Columbia's landscapes share tales of cannabis consumption. Once under cannabis prohibition, the Canadian Government and territorial governments changed the narrative. With the Federal Government's nod, legalization echoed, paving the way for both medical marijuana and recreational cannabis. Through law enforcement and age verification mechanisms, cannabis possession now adheres to a legal limit. Physical retail stores and online sales, from government-run dispensaries to private retailers, offer a vast array of cannabis products. From seeds for sale, boasting fast-flowering genetics, to top-shelf cannabis oils, the quality is impeccable. This evolution in cannabis policies has painted a unique tapestry, intertwining history, commerce, and community in Canada's rich landscape.
Laws and Regulations on Cannabis Seeds in Northwest Territories
In the Northwest Territories, just as in British Columbia and Prince Edward Island, the Canadian Government controls the legal cannabis market. Check out local cannabis dispensaries and pot seed sales.
Federal Government Regulations
In 2018, Canada warmed up to a legal cannabis market but got strict about drug-impaired driving. Thanks to Bill C-46, there are new guidelines on blood THC levels post-driving, tools for police to detect drug use, and stronger regulations in place. Cross the THC limit and you might face fines or even jail. THC levels at over 2 ng (nanograms) but under 5 ng of THC per milliliter (ml) of blood are grounds for a straight summary conviction offense. Officers are now armed with sobriety tests and state-of-the-art oral drug screeners. Setting the THC levels involved deep dives into scientific data and some peeking at policies from cool spots like Colorado and the UK. The same rules apply if you have a medical marijuana card. It's all about safety, so it's best to chill and avoid combining tokes with turns on the road.
Provincial Government Regulations
Let's roll with the latest buzz from the Northwest Territories. Here's the lowdown: if you're 19 or over, you're good to go with purchasing up to 30 grams of adult-use cannabis, thanks to the Provincial Government Regulations. Choose your spot wisely for lighting up—private properties, trails, and some parks are a green signal, but schools, playgrounds, and sports fields are no-goes. For legal seeds, many consider online seed bank, Grower's Choice Seeds, the choice for growers seeking high-quality marijuana seeds. If you're looking for government-regulated dispensaries selling marijuana products, you should try:
Keep your ears open, because private retailers might just be the next big thing.
Local Government Regulations
In the Northwest Territories, local government regulations uphold a minimum age of 19 for the legal purchase, possession, and consumption of cannabis products. Adults can hold up to 30 grams of cannabis in public and grow a maximum of four cannabis plants per household, aligning with federal government stances. Marijuana seeds must be sourced from a legitimate cannabis supplier, ensuring the quality of cannabis products. Cannabis consumption is restricted to private properties, specific trails, and parks—excluding places like school grounds and sports fields. While the Canadian government lifted the cannabis prohibition in 2018, it's essential to remember that law enforcement in the territory, including the RCMP, enforces these regulations diligently. Buy it from the legal cannabis market, and enjoy recreational marijuana responsibly.
Other Restrictions on Cannabis Seeds in Northwest Territories
In the Northwest Territories, marijuana seeds and their sales are overseen by the Northwest Territories Liquor and Cannabis Commission (NTLCC). However, while the Canadian government provides a broader framework, it's essential to understand any additional restrictions or requirements set by local entities.
Only six licensed dispensaries primarily offer marijuana products, potentially limiting your marijuana seed strain selection.:
But don't fret! Many in this remote province are turning to online sales from trustworthy seed banks like Growers Choice Seeds, which boasts an extensive seed selection and offers discreet, ultra-fast shipping straight to your door, ensuring high-quality ungerminated cannabis seeds without a hitch. And remember, age verification is crucial for any legal cannabis sales!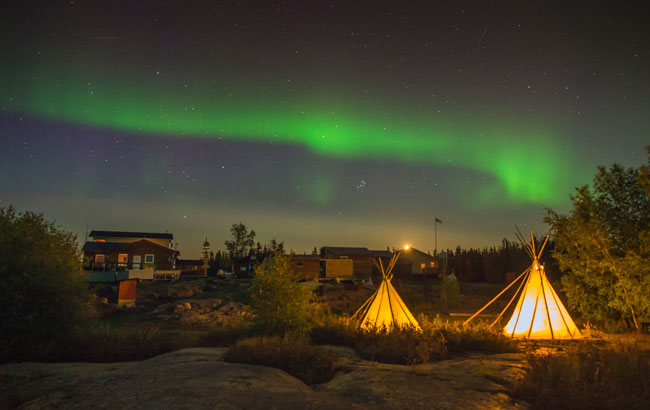 Availability of Cannabis Seeds in Northwest Territories
In the Northwest Territories, pot seed seekers tap into retail stores, online seed banks, and Canada Post. With territorial governments setting rules, from age checks to legal limits, choices abound for weed growers!
Physical Stores Selling Cannabis Seeds
Navigating the Canadian seed scene in the remote province of the Northwest Territories can be an adventure. Thanks to the territorial governments overseeing operations, choices are decidedly narrow. In fact, there are just government-regulated dispensaries sprinkling the vast landscapes:
While these retail stores stand ready to fulfill the legal limit of marijuana products, they may not have an extensive seed selection. Enthusiasts with a hankering for award-winning seeds or some fast-flowering genetics should likely pivot to online sales. In effect, weed growers can purchase cannabis online, legally, and tend a homegrown weed garden until they can expect a massive harvest of cannabis crops.
Online Stores Selling Cannabis Seeds
Navigating the budding world of online seed banks selling marijuana seeds has never been easier. Throughout the Northwest Territories, access to top-shelf seed strains is just a click away. Thanks to the embrace of the legal cannabis market throughout the Northwest Territories, purchasing seeds from trustworthy seed banks like Growers Choice Seeds is a breeze. They have a huge selection of high-quality ungerminated cannabis seeds in stock, including autoflower seeds, feminized marijuana seeds (40 feminized premium-grade marijuana seeds!), sativa-dominant seed strains, fast-flowering seed strains, regular seeds, natural seeds, with multiple payment options, excellent customer service, and stealth shipping. So, whether they're chilling on Prince Edward Island or gearing up for a green thumb adventure in a more remote province, weed growers are sourcing marijuana seeds from Growers Choice Seeds for your incoming cannabis crop.
Distribution and Sale of Weed Seeds Through Canada Post
Online stores, especially reputable ones like Growers Choice Seeds, have a massive selection – from the Fast-Flowering Genetics of Amnesia strains to the ever-reliable Feminized Marijuana Seeds. Once you hit that "order" button, Canada Post jumps into action. It's pretty chill: make sure your package is odor-proof, leak-proof, and discreet – no flashy "weed seeds inside!" signs. When your parcel arrives, there's a neat Age Verification step – especially if you look a day under 30 – and then those seeds are all yours. Remember, always follow federal and territorial government rules. So, plant responsibly, and maybe soon you'll be enjoying your home-grown stash in the stunning, wide-open spaces of British Columbia or a remote province like Prince Edward Island.
Other Sources for Buying Marijuana/Pot/Weed Seeds/Medical Cannabis in Northwest Territories
If you're looking to score some prime marijuana seeds and shop our wide variety of strains and feminized seeds in the Northwest Territories, there's a handful of physical stores at your disposal:
But if we're being real, these local dispensaries might have a limited seed strain selection. Grower's Choice Seeds offers a huge selection for all your weed seeds. They'll send your weed seeds with discretion straight to your door. Whether you're after autoflower seeds or feminized seed strains, they've got you covered. Northwest Territories, with its wide-open spaces, is getting greener by the day!
Growing Cannabis Seeds at Home In Northwest Territories
In the Northwest Territories, homegrown cannabis is a popular option. Dive into local regulations and Health Canada's guidelines to ensure your green venture stays on the up and up.
Number of Plants Per Household Allowed by Law in Northwest Territories
In the chilled-out vibes of the Northwest Territories, the law's got your back when you're thinking about growing your own green oasis. Every household can nurture up to four cannabis plants for personal use. But here's the catch for all you renters and condo-living folks out there: leases or condo agreements might have their own set of rules. So, before you jump on the gardening bandwagon, give that lease a glance and make sure your green thumb doesn't land you in any unexpected trouble. And if you get the okay, check out Grower's Choice Seeds' Beginner Seeds Combo Pack:
With these feminized and autoflowering strains, beginner-growing success is just around the corner! We'd like to think that these top four are everyone's favorite seed strains for homegrown marijuana plants.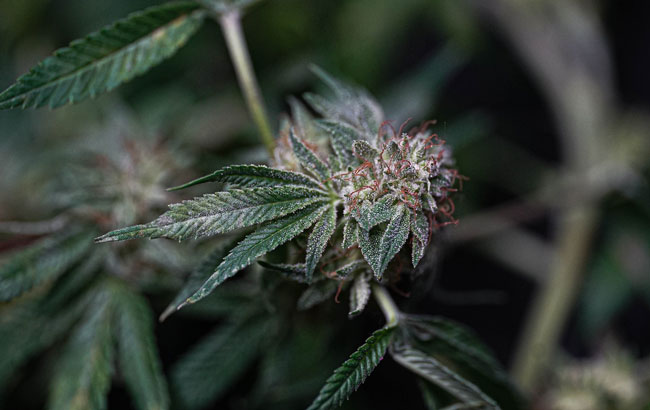 Health Canada Guidelines for Growing Plants at Home in the Northwest Territories
Navigating homegrown cannabis in the Northwest Territories requires a keen understanding of Health Canada's guidelines. It's essential to adhere to provincial and local regulations, covering areas like zoning, fire safety, and electrical safety. Always purchase seeds from authorized retailers; trust us, you don't want the trouble of unapproved pesticides. Prioritize security by investing in alarm systems, and discreetly manage that unmistakable cannabis aroma. If you're growing indoors, ensure proper ventilation to keep mold at bay. Safeguard your stash by storing it in locked containers. If you're dabbling in homemade cannabis products, steer clear of explosive solvents. And for any surplus cannabis, mix it with water and compostable materials for eco-friendly disposal. With these guidelines in hand, your cannabis cultivation journey in the Northwest Territories is set to be smooth and compliant.
Growers Choice Northwest Territories cannabis seeds in:
Inuvik
Fort Smith
Behchoko
Fort Simpson
Tuktoyaktuk
Norman Wells
…and more!
Yes – we deliver to Northern Canada!
Finally – a company that will ship medical cannabis seeds right to my door. I'm so glad I found you; I was tired of keeping a PO box in one of the provinces – what a hassle. Now I can start germination the very day my seeds arrive.
NWT weed seeds isn't really a thing. Growers ships fast and discreet and it's probably only going to get easier to order from them with the new laws. Cheers!
 Our Most Popular Cannabis Strains