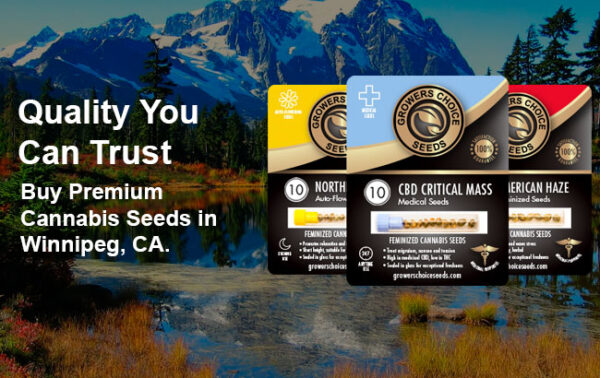 The most reliable way to order your Winnipeg marijuana seeds is with Growers Choice online. Our user-friendly website will have your order placed in a matter of minutes. The rest is up to us to pack and send your shipment of Winnipeg marijuana seeds directly to your home address.
What are Cannabis Seeds?
if you find the product of the marijuana plant to be a real treat, your own marijuana garden at home might be a great idea. Why settle for marijuana products purchased from others when you can start with seeds, grow your own plants, and save a lot of money? Plus, you can work to find the perfect strain for your own personal enjoyment. Now, you will be on the lookout for cannabis plant seeds, because marijuana is cannabis. When it comes to marijuana seeds, weed seeds, pot seeds, or whatever you want to call them, it all comes back to the cannabis plant. Your marijuana garden is a cannabis garden. The harvesting of cannabis at home for personal use has become a popular choice for many fans of the plant. Why not join in?
Is an Outdoor Garden a Good Idea in Winnipeg?
An indoor garden in a "grow room" is a popular choice for growers, but some do go with an outdoor garden for their cannabis seeds. You do tend to save even more money with an outdoor garden, and the yield is often higher. Of course, the issue with an outdoor weed garden is that you have to deal with the weather, whereas an indoor grow room has a climate you can control with more definiteness.
Some Canadian provinces, like British Columbia, are conducive to outdoor gardens. What about Winnipeg? Trying to find a sufficient grow period outdoors might be hard, with Winnipeg having one of the colder climates in Canada. It's nicknamed "Winterpeg" for a reason. We should also probably mention that wind can damage outdoor plants. The warm summers of your continental climate aren't bad, but the June through August corridor is about the only stretch where an outdoor weed garden is viable. Then, though, the list of issues to consider includes thunderstorms and the occasional tornado. Thus, an outdoor cannabis garden is far from the perfect choice for residents of Winnipeg. If you do try to plant your cannabis seeds outdoors, consider a fast-flowering seed strain, to try and get to harvest as soon as possible.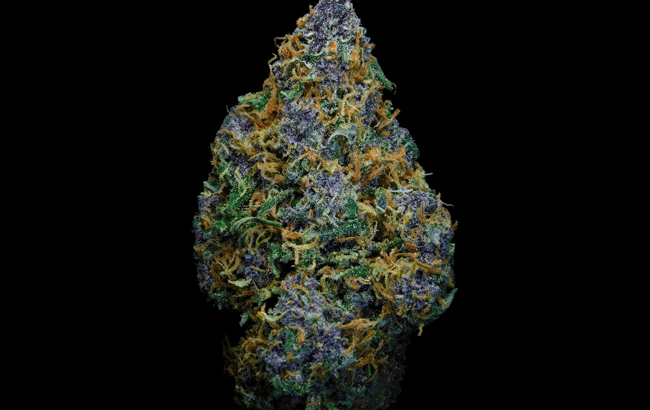 Feminized Cannabis Seeds and Cannabis Products for Winnipeg
When it comes to an at-home cannabis garden, feminized seeds are the only way to go. This is the only type of marijuana seed to consider. Regular marijuana seeds could just as easily give you a male plant as a female plant. The properties of cannabis users are usually looking for psychotropic effects. Those come from THC, which is found almost exclusively in the buds of marijuana plants. Only female plants have buds. Male plants are only for cannabis breeding, which is not what at-home growers are doing. Don't risk regular marijuana seeds when fully feminized seeds are so easy to find.
While we're talking about types of seeds, we'll note that auto-flowering seeds are often a good choice for beginners. These are not a must for your cannabis garden, but auto-flowering plants begin to flower based on the age of the plant, as opposed to exposure to a certain light cycle. This gives beginners one less thing to worry about. A wide selection of popular strains is available in auto-flowering form, so your enjoyment of cannabis products won't be hindered.
Marijuana Laws Regarding Cannabis Products in Winnipeg
The federal government of Canada made things simple for the provinces, and all the cities therein. Adult-use cannabis for recreational purposes is legal across the country. You don't need a prescription for cannabis to use it. The sale of cannabis to adults is perfectly legal. You can feel free to enjoy your favorite strains for recreational purposes, but can you also grow recreational marijuana? Absolutely! The cultivation of weed seeds into plants for personal use is legal. Your cannabis garden can have up to four plants in it at a time. A wide variety of strains are available to use in marijuana seed form, but how do you go about getting them?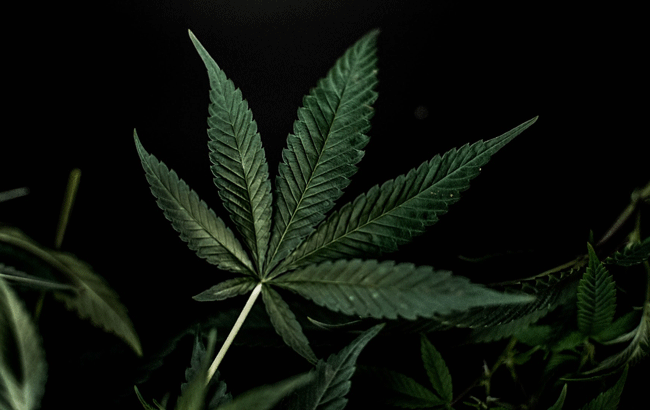 Online Seed Banks for Winnipeg to Grow Your Seed Collection
The most popular choice for growers around the globe when it comes to a cannabis garden is online seed banks. With cannabis seeds for sale from these seed banks, it is convenient to get seeds for a wide selection of strains, and that convenience is great. However, don't settle for any online seed bank's offerings. Finding a reputable seed bank is key when you buy cannabis seeds from seed banks in the world. With a reputable source of cannabis seeds, your cannabis garden has a better chance of flourishing.
There are hundreds of seed strains out there, and many online seed banks have an extensive seed selection available. What's key, though, is the quality of those seeds. A reputable seed bank is dedicated to high-quality seeds. High-quality marijuana seeds are about more than just being feminized, though that is crucial. Any reputable seed bank is offering fully feminized seeds for sale for your cannabis garden. Online seed banks can check the properties of cannabis seeds for quality before selling them to you. The only choice for growers such as yourself is high-quality premium marijuana seeds, be they sativa seeds, indica seeds, or hybrid seeds. All your favorite seed strains can only flourish with quality cannabis seeds, so ensure quality seeds for your seed collection. Otherwise, your cannabis garden may lack the quality you want.
When it comes to cannabis seeds, reputable seed banks will offer a germination guarantee. This does not mean your online seed bank isn't a reputable source. It means it cares about customer service. Even high-quality cannabis seeds are not inherently perfect. Even high-quality cannabis products can falter on occasion, if rarely. Part of the exceptional customer service of a reputable source of seeds, such as a reliable online seed bank, comes from guaranteeing a germination rate for your cannabis seeds on every order. Your online seed bank may also ask you to follow a germination guideline for the cannabis seeds they sold you, but that's fine. That is another sign of a reputable source of seeds.
If your daily life is busy, one of the perks of an online seed bank is delivery. You can start your cannabis garden without having to head out to buy your marijuana seeds. Give your online seed bank your shipping address, and it should take care of the rest. Again, though, exceptional customer service comes down to more than that. Ultra-fast shipping is great. The sooner you get your seeds, the sooner your cannabis garden blooms, the sooner the harvesting of cannabis begins. Ultra-fast shipping from an online seed bank should also be reliable shipping. Additionally, your marijuana seeds should be offered through discreet shipping with discreet packaging. Recreational marijuana may be legal in Canada, but you can still keep your recreational marijuana use, and your cannabis garden, private.
If you are ready to get high-quality premium marijuana seeds from seed banks, here are some of the popular choices. Among the best sources of marijuana seeds is Growers Choice Seeds. Growers Choice offers a higher class of cannabis seeds, not to mention ultra-fast shipping that is reliable. For marijuana seeds, there is also MSNL Seed Bank, Seed Pharm, Pacific Seed Bank, and many more options in the legal cannabis market.
Whether or not your favorite seed strains are grown from hybrid seeds or other marijuana seeds, you have your options in Winnipeg. Maybe the colder climate leads to indoor growing, but that's a fine option for you! Growers Choice, Pacific Seed Bank, Seed Pharm, or another source of seeds will hopefully give you the exceptional customer service you deserve. Not to mention, top-rated cannabis seed strains. With a trustworthy seed bank, you will enjoy growing all your favorite seed strains even more. Or, hey, with hundreds of seed strains out there, why not try something new?
 Our Most Popular Cannabis Strains