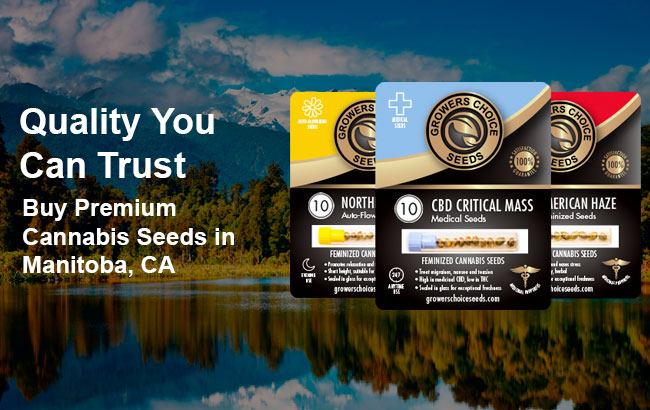 Not only is it legal to own or have Manitoba auto-flowering seeds in your possession, but Growers Choice makes it easy to buy premium-grade quality seeds with no fuss. Simply log onto our website and place your order. Your Manitoba order of cheap seeds will be delivered directly to your door in just a few days!
Buy Marijuana Seeds in Manitoba
The prairie province of Manitoba, which is located right in the longitudinal center of Canada, is known for many things, such as being the most ethnically diverse province in the country; having over 100,000 lakes; being rich in natural resources and fertile farmlands; being home to Winnipeg, which has been listed as one of the five coldest cities in the world (talk about a cold climate!) and is home to over half of Manitoba's population; and being the polar bear capital of the world–just to name a few.
Along with their fellow countrymen, medical marijuana patients in Manitoba have been able to access medicinal marijuana for over two decades dating back to when it was legalized in 2001, and as of 2018 when Canada passed the Canada Act, Manitobans have been able to purchase, possess, use, and cultivate recreational marijuana.
With an average frost-free growing season of approximately 120 days in the southwestern corner of this Canadian province, which is where the majority of Manitobans reside, local practitioners of at-home cannabis cultivation have been patronizing online seed banks like Growers Choice Seeds for years now–the reasons for which shall be covered further down in this piece.
First off though, let's quickly go over the medical and recreational marijuana laws for Manitoba.
Manitoba's Medical and Adult-Use Cannabis Laws
When it comes to the cannabis laws passed by the federal government of Canada, each province has its own particular provincial policies connected to things such as cannabis sales, whether government-run dispensaries and/or public and private licensed dispensaries can operate there, minimum age requirements, whether or not cannabis and marijuana products can be used in public, storage/possession limits, and cultivation policies as they relate to medical and recreational users.
Therefore, it is vital that you do not assume that what is or is not allowed in Manitoba applies to British Columbia, etc. For example, while the Cannabis Act lists four cannabis plants as the recommended cultivation limit, Quebec strictly prohibits the cultivation of personal cannabis gardens at home and Manitoba itself only allows for those with a medical license to maintain a medical weed garden.
Manitoba's Medical Marijuana Laws
Manitoba follows the government of Canada's medical cannabis program, which is run by Health Canada.
There are no minimum age requirements for becoming a medical cannabis patient. Instead, prospective patients need to be approved for a medical prescription for cannabis by their healthcare provider, and if they are determined to have a qualifying medical condition then they can register with Health Canada.
Medical patients who have the proper documentation that shows they are authorized to use medicinal marijuana may possess up to 150 grams or a 30-day supply of cannabis flower in public and may use it except in these places.
If your registration certificate indicates that you are allowed to grow medical marijuana plants at home, it will indicate how many plants you're allowed to grow, where you can grow your medicinal cannabis garden, and how much-dried cannabis you can store.
Manitoba's Adult-Use Cannabis Laws
You must be 19+
You can only purchase your cannabis flower and marijuana products from licensed dispensaries.
You can carry up to 30 grams of marijuana, but you cannot use it in public.
You cannot cultivate any cannabis plants at home. ONLY registered medical users are allowed to do so in Manitoba.
Why Manitoba Medical Growers Buy Their Favorite Seed Strains from Online Seed Banks
It is worth mentioning here that while the germination and cultivation of weed seeds is 100% illegal in Manitoba, there is no law against buying, possessing, and storing ungerminated marijuana seeds from seed banks. The reason is that so long as feminized cannabis seeds remain in their ungerminated state, the THC and other cannabinoids they contain are also dormant and don't become "activated" until the marijuana seeds are germinated. As such, some hopeful recreational adult users in Manitoba have already begun ordering their quality weed seeds from trustworthy seed banks like GCS, which provides ultra-fast shipping and free stealth packaging, and doing long-term storage for the day that Manitoba's courts overturn the restriction on germinating and cultivating non-medical cannabis seeds.
Some of the main reasons why medical marijuana growers in Manitoba like to buy their feminized marijuana seeds from the highly reputable seed bank of GCS, are provided below.
Feminized Seeds: GCS only sells feminized photoperiods and autoflowering feminized seed strains because they have a 99% chance of producing all bud-bearing female plants; unlike regular marijuana seeds, which will produce both male and female plants. While breeders use pollinator male plants for creating new strains, your everyday at-home medical grower in Manitoba only wants female plants growing in their cannabis garden.
Extensive Seed Selection: Because of the fact that GCS works with so many reputable cannabis breeders from all over, they are able to provide a wide range of feminized and fast-flowering seed strains to their customers that number in the thousands.
Affordability: GCS makes all of its seed strain packs available at highly competitive prices. In addition, they have an extensive list of wholesale marijuana seeds for sale and have ongoing, rotating special monthly sales on new, classic, rare, and top-rated cannabis seed strains.
Germination Guarantee: Along with its exceptional customer service, another thing that medical growers in Manitoba appreciate about GCS is that they provide a guarantee that if 90% of the cannabis seeds that you purchased from them do not pop, aka "germinate," they will replace them free of charge, so long as you carefully followed their simple and inexpensive germination guide.
Feminized Cannabis Seeds vs. Autoflowering Marijuana Seeds
Feminized Seeds
Feminized seeds are photoperiod strains. What this means is that they cannot transition from their vegetative stage to their flowering phase without having their light/dark cycle manually switched from what is generally an 18/6 cycle to a 12/12 cycle.
GCS provides an incredible and free resource of a cannabis information blog that covers almost everything you need to know about how to grow cannabis, when to flip your plants to flower, how to build the best grow room for cultivating your marijuana indoors, a beginner's guide to growing, etc. As such, first-time and novice growers shouldn't have a problem figuring out the light/dark cycle for low-maintenance strains like Dutch Treat and Island Sweet Skunk.

Due to Manitoba's extreme weather conditions and temperature fluctuations, as well as its short outdoor growing season, if you're not going to grow your feminized cannabis seeds indoors, it's best to cultivate them in an outdoor greenhouse.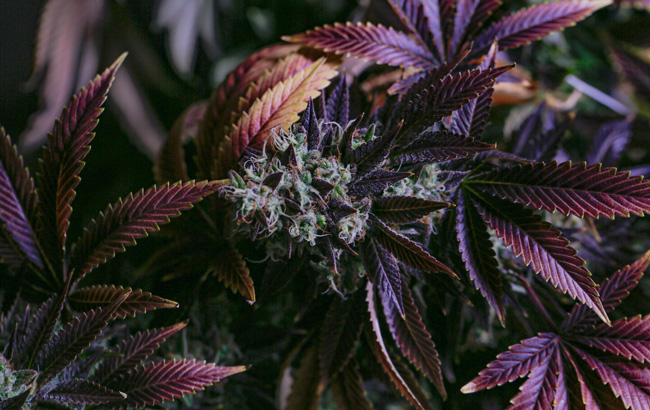 Autoflowering Seeds vs. Regular Seeds at Our Seed Bank
Autoflowering feminized strains are an especially ideal option for Manitoba medical growers as they are usually smaller, faster-growing, more resilient strains that can move into their flowering stage without having their light/dark cycle changed. This is due to the fact that they contain ruderalis, which is a swarthy landrace strain that stems from the cold, northern regions of Central Asia that traditionally have long, frigid winters with little sunlight and short summers with extended hours of daylight.

While most at-home medical cannabis cultivators in Manitoba stick to indoor or greenhouse growing, those who live in the relatively warmer southern regions are usually able to get one full harvest from fast-growing seed strains like Power Kush and Diablo, which should be ready for the picking before the first frost of the year.
The Outdoor Growing Environment in Manitoba
The province of Manitoba has a moderately dry climate with extreme differences in seasonal temperatures with winters that can be as cold as -40 degrees Celsius and summers that can hit as high as 38 degrees Celsius in some southern regions. In the most populated city of Winnipeg, summers tend to be milder and rarely drop below 15 degrees Celsius or exceed 31-32 degrees Celsius–making it possible for outdoor growers in the southwestern region of the province to maintain an outdoor garden of fast-growing seed strains.
However, as already mentioned above, the majority of cultivators around Manitoba tend to just stick with growing their marijuana indoors or in a greenhouse with their other warm-weather crops.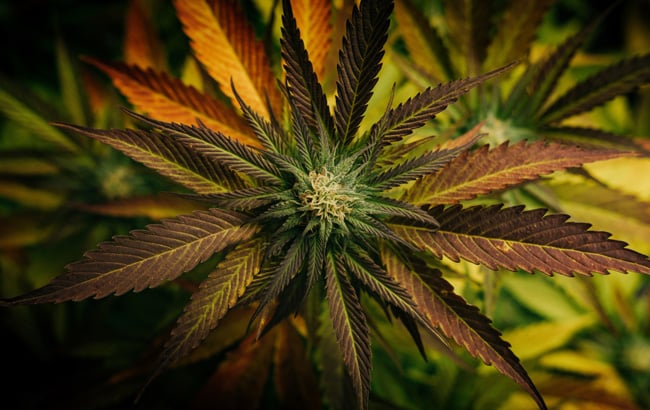 Perfect Seeds for Sale for Growing in Manitoba
Listed below are three more robust seed strains that should do well either indoors, in a greenhouse, or possibly outdoors in the regions of Manitoba that have warmer outdoor growing seasons to go along with the other four that have already been provided above.
1. Platinum GSC feminized marijuana seeds: As one of the most popular near-evenly balanced strains amongst medical users, this is a disease and pest-resistant seed strain that could potentially thrive outside in the regions of Manitoba that have warm to hot summers.
2. Mac 1 autoflower marijuana seeds: This evenly balanced hybrid is renowned for its incredibly high THC content, which makes it particularly popular amongst medical users in Manitoba.
3. Northern Lights autoflower marijuana seeds: This award-winning near-pure indica-dominant hybrid is an easy-to-grow disease, mold, and pest-resistant seed strain that will thrive in an outdoor cannabis garden in southern Manitoba, or anywhere indoors or in a greenhouse in soil or hydroponics.
Growers Choice cannabis seeds in Manitoba:
Growers Choice delivers directly to Manitoba customers
It felt like just days between placing my order with you guys and getting my seeds – so impressed with the speed of delivery. I also appreciated that my package didn't scream "you bought marijuana" – I'm glad your company respects the privacy of your clients.
It might be cold this winter, but I'll be keeping warm with my home-grown weed! Just picked up some Jack Herer and Tangerine Dream – perfect pot plants for Manitoba winters, right?
 Our Most Popular Cannabis Strains