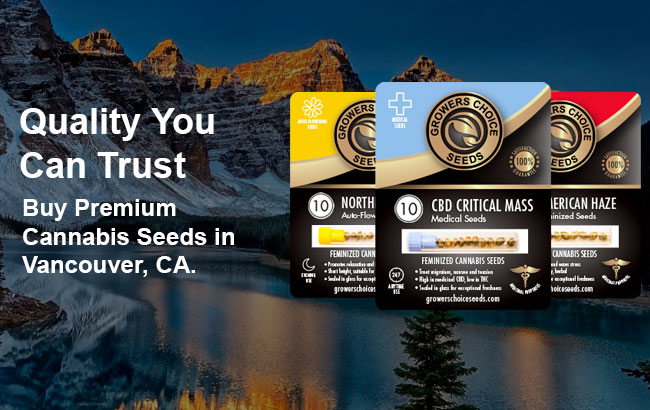 The most famous Vancouver is in Canada, but just below our northern border sits your city in Washington. You have a ton of options when it comes to high-quality seeds, and they are all available to buy online through Growers Choice Seeds.
What are Cannabis Seeds?
British Columbia's cannabis consumers have a great opportunity at the forefront for them. You can get seeds for all your favorite cannabis strains, plus a few strains you may never have heard of. Mary Jane's many variants can be grown in your own personal cannabis garden, saving you money over trips to the dispensary, or wherever else you've been getting your cannabis plants. Or, we could call them marijuana plants. Marijuana seeds, weed seeds, pot seeds, whatever you call them, are growing cannabis plants. When it comes to the professional world that is servicing North America for at-home cannabis growers, both novice growers and experienced growers, you are going to be on the lookout for cannabis seeds.
Does an Outdoor Garden Work in British Columbia?
Where should you plant your cannabis garden? If you grow your plants outdoors, you can save even more money and also get even more of a yield at harvest time. Many popular strains can do well outdoors as well. In addition to strain selection, you have to select where to grow your plants. The concern with an outdoor garden is the weather. Well, among the Canadian provinces, an outdoor weed garden probably has a better chance in Vancouver than anywhere else in the country.
Your weed seeds could blossom for you as an outdoor grower in the city. The Pacific Ocean and the location of Vancouver in British Columbia's landscape are conducive to an outdoor garden. Vancouver has a marine climate or possibly a Mediterranean climate, depending on the declaration. The city has warm winters and cool temperatures in the summer compared to most of Canada. In fact, the cool temperatures in summer are the coolest of any major city in the country. Vancouver also gets plenty of precipitation. An outdoor garden, if you have the space for one, is a good idea for cannabis growers in the city.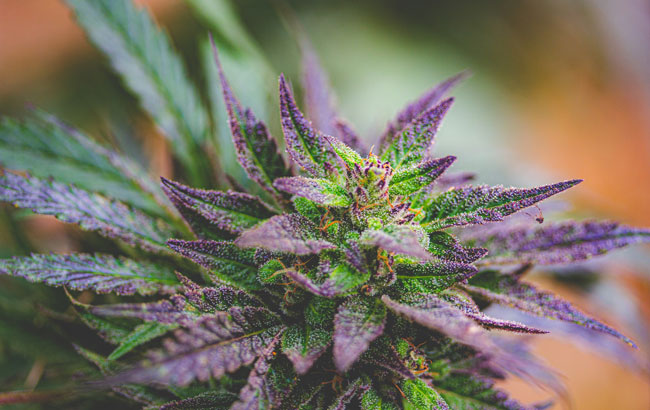 Feminized Seeds vs. Regular Seeds
Yes, there is a wide variety of marijuana seeds out there. That's exciting. However, you want feminized cannabis seeds for each and every strain, never regular cannabis seeds. Any seasoned grower of an at-home weed garden will tell you that feminized seeds are where it's at. Why? Only female cannabis plants have buds. Buds are where almost all the THC is found in cannabis. Let's say you have high-THC seeds because you love THC. Well, if they aren't feminized seeds, you might be out of luck. Fully feminized seeds effectively guarantee female plants. Don't mess around with regular seeds. When it comes to weed seeds, feminization is always the way to go.
Auto-Flowering Seeds for Your Cannabis Garden in Vancouver
You definitely want feminized marijuana seeds. Female plants are vital to the at-home cannabis grower. If you are a novice, you may also want to consider auto-flowering seeds. Most cannabis strains are photoperiod plants. That means they enter the flowering stage based on exposure to a certain light cycle. Auto-flowering weed seeds, on the other hand, yield plants that flower based on the age of the plant. Now, there is nothing wrong with photoperiod cannabis strains, and the light cycle is manageable. However, if you are a beginner cannabis grower, having one less thing to worry about might benefit you.
Cannabis Laws in British Columbia
It feels almost silly to discuss cannabis legality with residents of Vancouver. The city has a long, loving relationship with the cannabis plant. The illicit market was tolerated, even by the authorities, for years. People used to just go and use marijuana in coffee shops without anybody caring. Now, there is a legal cannabis market, and legal adult-use cannabis not just in Vancouver, but in every Canadian province. The country has legalized adult-use cannabis across the country, and you can have a cannabis garden of up to four plants per household at one time. So feel free to get seeds for all your cannabis strains! Or try something new. A wide range of strain varieties are out there for you.
Online Seed Banks for Vancouver
To ensure you get high-quality cannabis seeds, an online cannabis seed bank is the best way to go. When it comes to seeds for sale, this is a convenient way to get access to a wide selection of premium marijuana seeds. However, you need to find a reliable seed bank to make sure you are getting your money's worth. This way, you can mix quality and convenience en route to becoming a satisfied customer.
When it comes to weed seeds for your weed garden, the selection of seeds for sale should have high-quality genetics achieved through testing. Online seed banks should let you know how they are ensuring you high-quality seeds. The reputable seed banks have fully feminized seeds, of course.
Online seed banks should also offer you a germination guarantee. These seed banks should offer a certain germination rate on every order. This germination rate guarantee will likely come with a germination guideline you have to follow, but to get a germination guarantee from a seed bank, that's a fair trade.
A crucial element of excellent customer service is making it easy and convenient to get cannabis without issue. Shipping and packaging is part of the equation. These seed banks offer international shipping most of the time, meaning they can handle their Canadian customers with no problem. Worldwide shipping with a speedy delivery time is great, but reliability is also key. Reputable seed banks are known for their stealth shipping. If "stealth" sounds odd, maybe discreet shipping is the way to go. Yes, marijuana is legal in Vancouver, and use out in the open has been common for years. To keep your weed garden your own personal business, though, discreet shipping options are nice, right?
Look for cannabis seed banks with sparkling customer reviews. Some of the prominent seed banks out there include Growers Choice Seeds, Crop King Seeds, Pacific Seed Bank, Beaver Seeds (how Canadian!), Herbies Seeds, Seed City, and more. You can get premium seeds for sativa strains, indica strains, hybrid strains, you name it. You will likely see positive reviews for those seed banks, but you can check them out for yourself.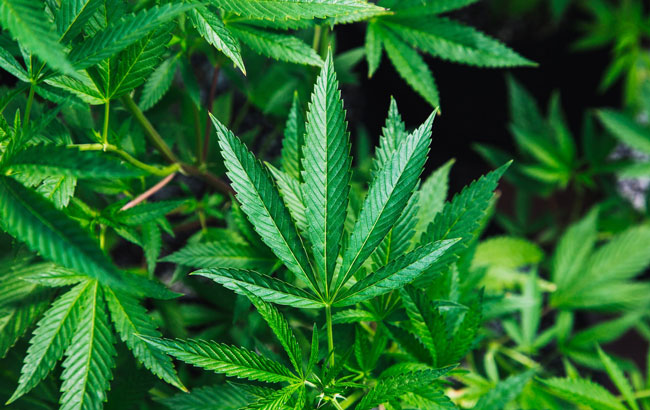 Some Popular Strains and High-Quality Seeds for Vancouver
When you get top-shelf seed strains from whatever cannabis seed banks you've landed on, hopefully, you will find customer satisfaction. In terms of strains for sale from marijuana seed banks, here are a few of the popular strains out there: Northern Lights, Bruce Banner, White Widow, Sweet Tooth, and more. Premium quality marijuana seeds are available now! Vancouver's cool temperatures make it a great place for cannabis lovers to grow their own garden. Happy growing!
Vancouver Gardeners Choose Growers Choice
Simply the best – the very best. My hunt for the finest pot seeds on the planet has finally ended!
 Our Most Popular Cannabis Strains