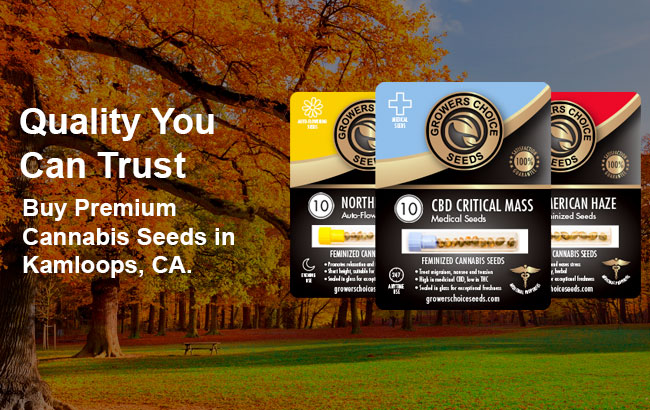 Located in British Columbia, Kamloops is known as the "Tournament Capital of Canada," thanks to the many sporting events it hosts annually. It is also home to an emerging cannabis community. If you're a resident of Kamloops, read on to learn about cannabis strains—from the local favorites to growing recommendations. 
About Cannabis Seeds
Small, deeply-hued, and with a slight sheen, cannabis seeds contain all the genetic information required to grow a cannabis plant. Kamloopsians interested in planting their own small garden can, with a little planning and care, cultivate healthy, vibrant cannabis plants for personal use. The first step to achieving success? Obtaining high-quality cannabis seeds.
An excellent way to access these types of strains is through a reputable seed bank. When researching which bank to purchase from, there are a few key green flags to keep your eye out for. (We'll cover more on that below.)
First, here's a brief overview of the local Kamloops cannabis laws: Residents aged 19 and above are permitted to grow up to four non-medical cannabis plants per household. However, these plants may not be grown in an area that is visible from a public place such as parks, streets, sidewalks, and more. More information can be found here.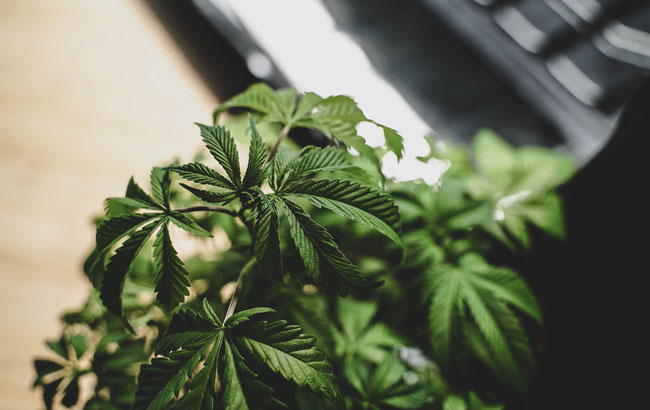 Our Wide Selection of Quality Marijuana Seeds
Grower's Choice has a thorough selection of high-quality cannabis strains—from lulling indica-dominant varieties to crisp and clear sativas. While every gardener will have unique preferences, tastes, and goals, having access to a wide selection via a reputable seed bank means it's easy to find a strain that is finely attuned to your precise needs. Below are just a few of the feminized and auto-flowering seeds we provide:
Bruce Banner Feminized Seeds
Aptly named, the Bruce Banner seed strain is known for its unusually strong levels of THC (25%). This sativa-dominant hybrid has a flowering time of 60 to 70 days and is known to produce feelings of creativity, happiness, and relaxation. However, Bruce Banner plants will need ample space to grow given its tall stature. Gardeners can anticipate yields of 550 grams per square meter indoors and 900 grams in a single pant outdoors.
Banana OG Feminized Seeds
Banana OG feminized seeds boast heavy levels of THC; our variety ranges from 22 to 27%. A skunky-scented hybrid, this strain leans towards the indica side. For those new to Banana OG seeds, take note that the plants they produce are best suited to intensely mellow days. Don't expect to be productive; we recommend this strain on days you can simply enjoy a blissful, couch-locked state.
Amnesia Haze Feminized Seeds
Amnesia Haze is a legendary strain with longstanding popularity. Best-suited for experienced growers, it requires patience to cultivate—but with the right amount of effort, will reward growers with its dazzling effects.
After the flowering period of 10-12 weeks, Amnesia Haze seeds grow into bountiful plants that deliver distinctly intense effects. Specifically, many report feeling enhanced creativity, motivation, and bliss. This sativa-dominant strain also averages yields up to a whopping 700 grams per plat thanks to its unique combination of landrace genetics.
For these reasons, many growers and recreational users alike consider the Amnesia Haze strain as one of the finest cannabis varieties ever created.
Northern Lights Auto-Flowering Feminized Seeds
This highly acclaimed strain is known for its intensely high THC content of 27-30%. With a flowering time of 55-70 days, it averages an indoor yield of 500-700 grams per square meter. Medium in stature, it is beloved for its citrus, spicy, and woody taste and autoflowering genetics.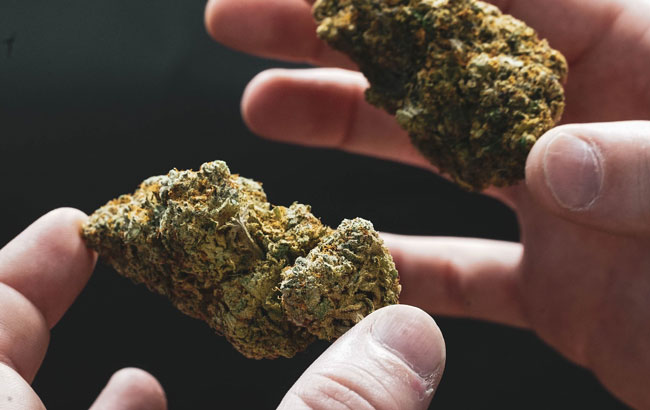 Germination Rate
There are many variables that factor into your seeds' germination rate. However, obtaining high-quality seeds backed by a germination guarantee is one of the best ways to help ensure you're able to cultivate a small collection of healthy plants. Once you have your high-quality seeds, we recommend the following steps.
The Best Way to Ensure a High Germination Rate
The Water Glass/Paper Towel Germination Method:
Place your weed seeds into a glass of pure water (distilled, rain, or spring). After your seeds have soaked for 14-18 hours, pour the water and seeds onto a paper towel-covered plate to drain off any excess water.
Fold the wet paper towel over your seeds, ensuring they are completely covered, and place the plate in a warm, dark space. The temperature should stay at 75 – 80 degrees Fahrenheit during this period.
During the germination process, make sure the paper towel remains saturated—but to the extent that your seeds are sitting in a pool of water. Check your seeds intermittently and watch for a taproot to begin to grow. The seeds are ready for planting when the taproot is 1/4- to 3/4-inch long. This may take up to two weeks, but typically, your seeds will be ready after three to seven days.
Growing Cannabis in British Columbia
Recreational cannabis use and growing are permitted in Kamloops. Below, we've highlighted some of the specific details and limits pertaining locally.
Regulations for Growing Cannabis in British Columbia
In October of 2018, the federal government announced that recreational cannabis use would no longer violate criminal law. In British Columbia, and therefore Kamloops, adults age 19 and above may carry up to 40 grams of dried non-medical cannabis or its equivalent in public. Adults may not possess more than 1,000 grams of dried non-medical cannabis or its equivalent in a non-public place (such as your home). This per-household limit was calculated based on the expected yield from four cannabis plants. More information can be found here.
Finding a Reputable Seed Bank
Growing cannabis from seeds can be a highly gratifying process—and a good online cannabis seed bank will be one of your best resources when beginning (or continuing!) your gardening journey. From unbeatable prices to a wide variety of cannabis seed types to exceptional quality—the best delight in going above and beyond. Given the large number of options available to those in British Columbia, it can be helpful to keep certain features and qualities in mind. When researching online seed stores, we recommend checking potential banks to refer to the following list.
Healthy seeds backed by a germination guarantee: Obtaining affordable yet high-quality cannabis seeds is the vital first step in a successful growing experience. High germination rates are important; this will help ensure your seeds grow into potent mature plants. Additionally, the bank you select should provide a 90% germination guarantee on all seeds for sale.
Extensive selection: From enormously popular strains to hard-to-find varieties, and limited-edition seeds to CBD-rich strains, a good seed bank will have a robust selection of cannabis seed types. As such, it will be easy to identify your favorite strain within the current selection.
Credit card payment option: A good online seed bank will also provide secure and convenient payment methods.
Educational information: Each type of strain seed should be accompanied by relevant information such as THC levels, flowering process, whether it is a photoperiod strain or not, plant size, aroma, taste, and more. This is the information that will allow you to distinguish your favorite cannabis seeds from thousands of seed strains. Being equipped with knowledge makes finding your perfect seed type a cinch.
Filtering options: Identifying your favorite strains may simply be a process of elimination. Are you seeking a strain with euphoric effects? Or maybe you'd prefer something with more relaxing properties. The best seed banks will provide simple ways to locate exact qualities amongst the variety of cannabis seeds available. It's simply a matter of finding the perfect cannabis pot plants for your specific preferences.
Quality Marijuana Seeds
Once you set out to obtain quality seeds, the next question is, how can you actually tell they're high quality? Genetics, freshness, and viability all factor into the overall quality of a seed and will ultimately help determine the potency, flavor, aroma, and yield of your plants.
Below are a few key ways to determine if your seeds are healthy.
Physical and visual: Simply observing a seed is one of the best methods to determine its quality. A high-quality seed will typically be a teardrop-like shape—round and fat at the bottom and tapered on the opposite end. Ideally, your seeds will also have a slight shine and a rich, brown color ranging from light to dark. If your seeds are green, it may mean they were harvested too early and therefore have a reduced chance of germinating.
Float Test: This test should only be performed if you're already ready to germinate your seeds. Add your seeds to a glass of mild, hot distilled water and leave them for approximately one hour. Healthy seeds will sink; poor-quality seeds will float.
Touch test: The outer shell of premium weed seeds is usually hard and firm. It is most likely a bad, unhealthy one if it is soft and breaks easily when you press it between your fingers. Feel for cracks within the seed. Good quality seed should have no holes or gaps in it. It is best to throw it away if you can feel cracks or if it is soft and crushes when you press it.
Growers Choice is number one
I've purchased from other online retailers before but nothing compares to the cannabis quality of Growers Choice. Their premium and effective cannabis is top notch and can't be beat!
 Our Most Popular Cannabis Strains